Scheduling software is something every business needs. When equipped with it, a business can get the most out of their employees and boost profits. One of the most popular scheduling software out there is Deputy. Here is a complete review of this piece of rota software. You will learn about all the important features it provides and how you can benefit from it.
Deputy Rota Software Review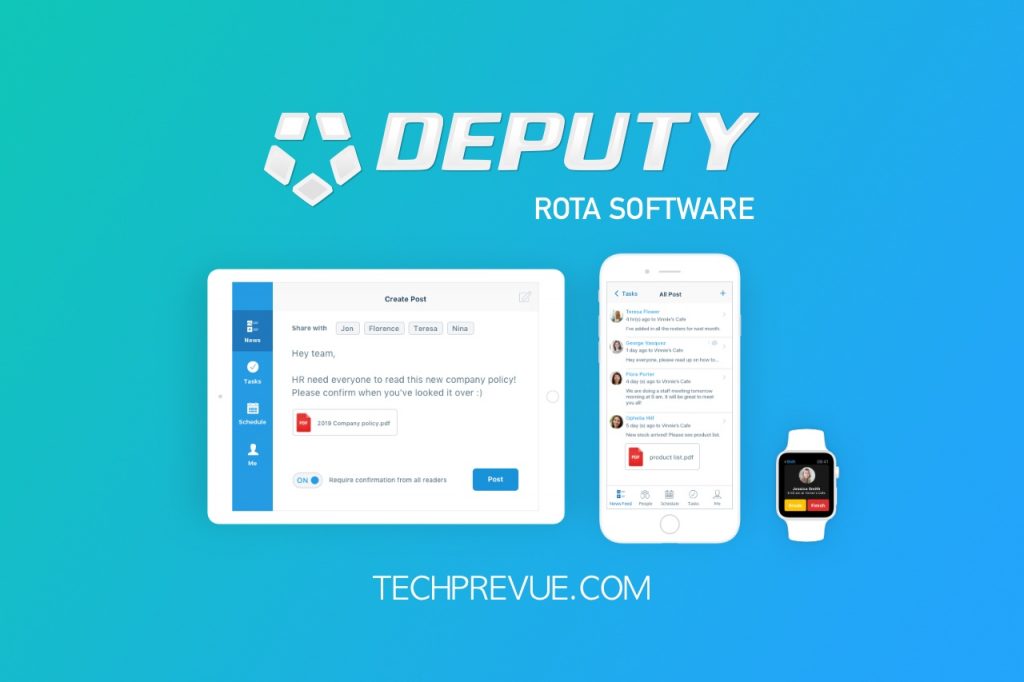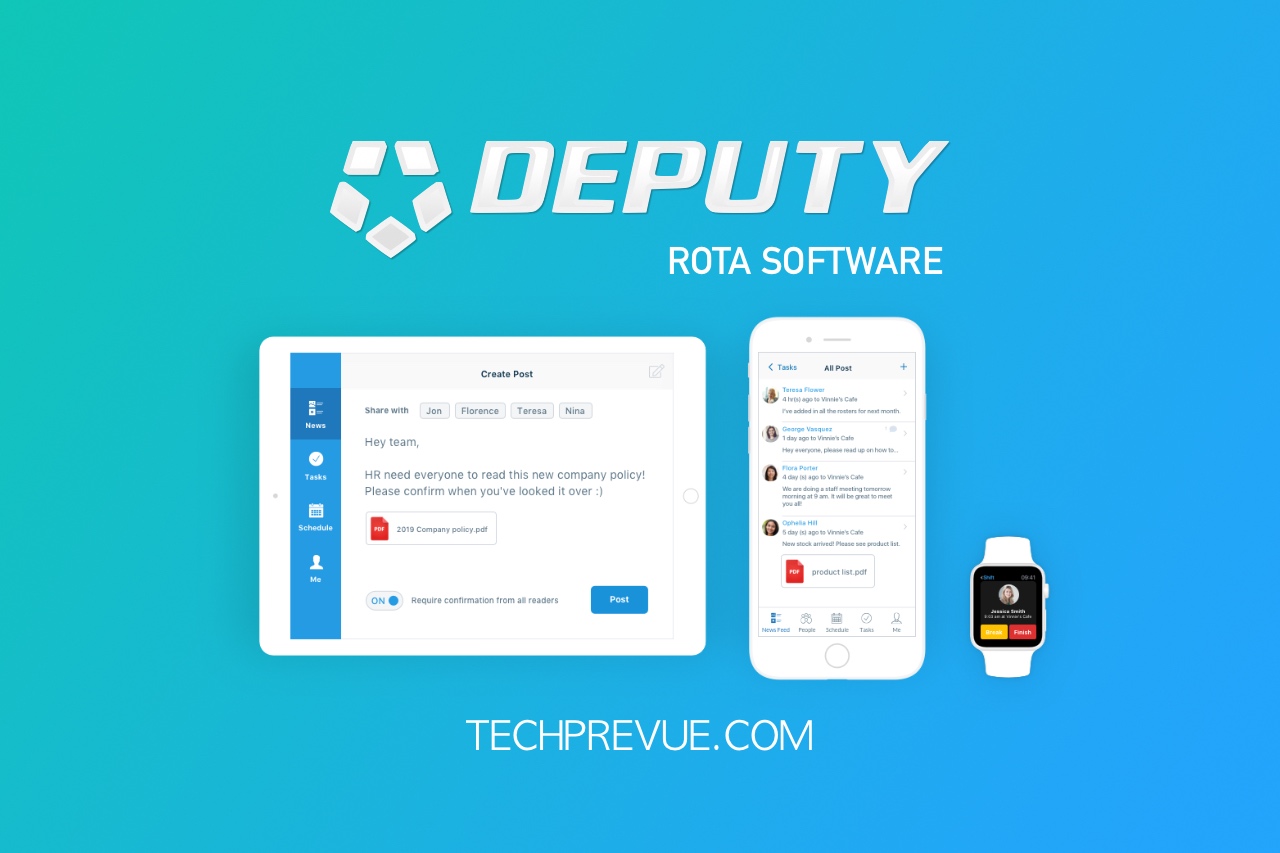 Suits All Type of Business
You can use Deputy whether you are running a small business, medium business, or a full-fledged enterprise. As it can handle both simple and complex scheduling tasks. Employees working in different teams, departments, branches, remotely, etc. can be managed with this one tool.
It has features like leave management, integration with payroll software, and labor forecasting, which will especially be useful for large businesses.
It also comes equipped with a timeclock that can benefit both small and large businesses. You should definitely try using rota software like this one.
Comes with Templates and a Drag and Drop Builder
One of the best Deputy Rota Software features is the templates. It is easy to create schedules that bring positive results; the software has premade templates you can use. These are made considering the labor laws. Things like optimal working times are set along with single or multiple breaks. All you need to do is choose the template and add in the employees to the time slots.
They have a drag and drop builder that makes it easy to modify the template. If you don't like any of these templates, you can always create your own from scratch (with the builder) and save it. You can later import it when you set up the schedule.
You can create several templates and test them out to see, which has the best impact on productivity. And then pick the best performing one to be your default template.
Makes It Easy to Share Schedules with Employees
Another important feature is that Deputy Rota Software makes it easy to share the schedules with your employees. It can be done via the app they provide. Your employees can install it on their phones, and they will be alerted when the new schedule is up. Your employees can not only view the schedule through the app, but they can also communicate through it.
They can share their thoughts on the schedule and request shift swaps. It can be a time-saving feature for several businesses. You won't need to lose time looking for temporary employees to fill in shifts of people who want a leave.
It can also improve employee engagement and culture as they will communicate more and help each other out.
Those who don't have the app installed can be informed about the new schedule by email, SMS, or push notifications. But to get the most out of Deputy, installing it on the phone should be encouraged.
Tracks Employee Performance
Deputy Rota Software tracks employee performance too. You can use the data you collect to identify high performers and to figure out the ones you are lagging behind. This data can help you promote top performers and provide extra training to the ones you are struggling with.
Provides You with AI to Create Better Schedules
Another powerful Deputy Rota Software feature is AI (Artificial Intelligence). It takes past employee activity and other data through third-party app integrations to create automated employee schedules. It takes the guesswork out of the equation and ensures that you get the most out of your employees. You will literally create the perfect schedule.
Integrates with Multiple Software
Deputy integrates with payroll software, point of sale software, and HR systems. It makes it easy for it to gain insights and boost your businesses' performance.
Some popular software it integrates with are Xero, Gusto, Square, Dropbox, Microsoft Azure, and Quickbooks.
These are the Key Features and Benefits of Deputy
These are all the benefits and key features of using Deputy Rota Software to manage your employees. If you think it will suit your employees and your business, you can visit their website and sign up for a free trial. If you are satisfied with the trial, you can sign up for a paid plan.