In the age when data rules the world, it is of paramount importance that you have a secured source of data revival in case of any mishap. If you are using an iPhone and using the same for storing the data, make sure that you have an efficient and effective backup available with you. There are multiple options available in the market as backup tools, but the DearMob iPhone Manager would be the smartest choice when it comes to secure your data from an unprecedented loss.  Whether you are changing your device or moving the data to some other storage, this app will be of much use if you are using iPhone Xs, iPhone XS Max or any other from iPhone.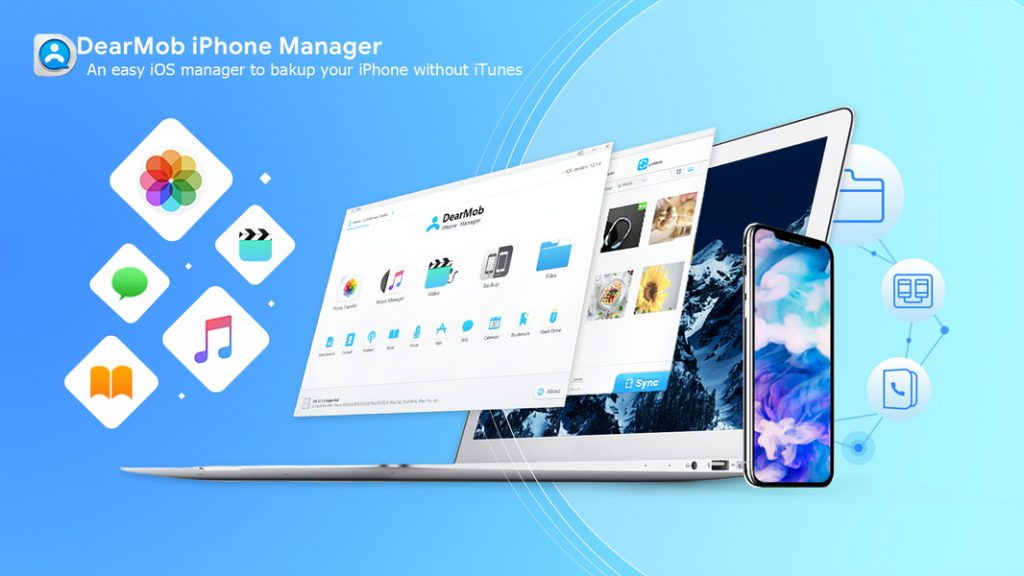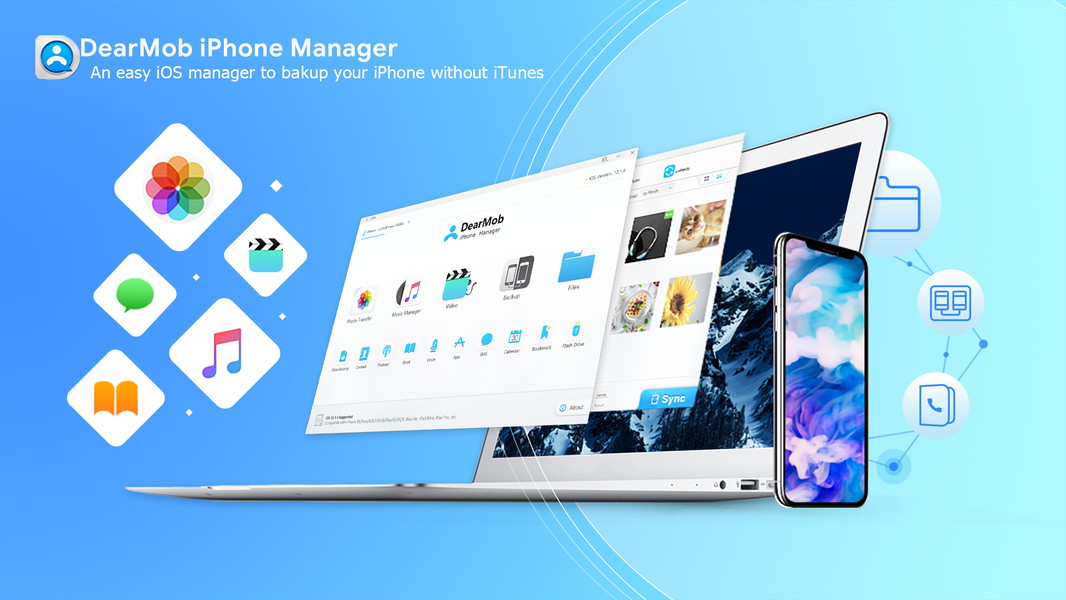 Let us now have a brief look around the corners of this DearMob iPhone Manager.
Your iPhone photos, videos, music, app, contact, voice memo, calendar, messages, and more can now be transferred and restored minus any hassle with the help of this DearMob iPhone manager. The following are some of the advantages that come entwined with this app.
Advantages
DearMob iPhone Manager features a smooth single click operation for selective backup that makes it an updated version and the data can be restored effortlessly once transferred.
It also helps in the backup and restores of the purchased movies, music, books, and apps.
This app will not erase any of your data without your will, and backup iPhones without iTunes.
Every contact, books, and photos enjoy a selective restore and advanced backup feature
It provides for a 2-way back up with synchronization of data between iPhone and computer.
Hence, DearMob iPhone Manager will give you the freedom of having as many files as you wish to preserve. The only pain you have to go through is to transfer and restore which too can be done minus any hassle making it one of the best options available to make for an ideal backup tool.
Now that you know that it is more than just easy to restore data with DearMob iPhone Manager, let us now have a look into the operational details of it.
Processing full backup of iPhone data and restoring it in iOS12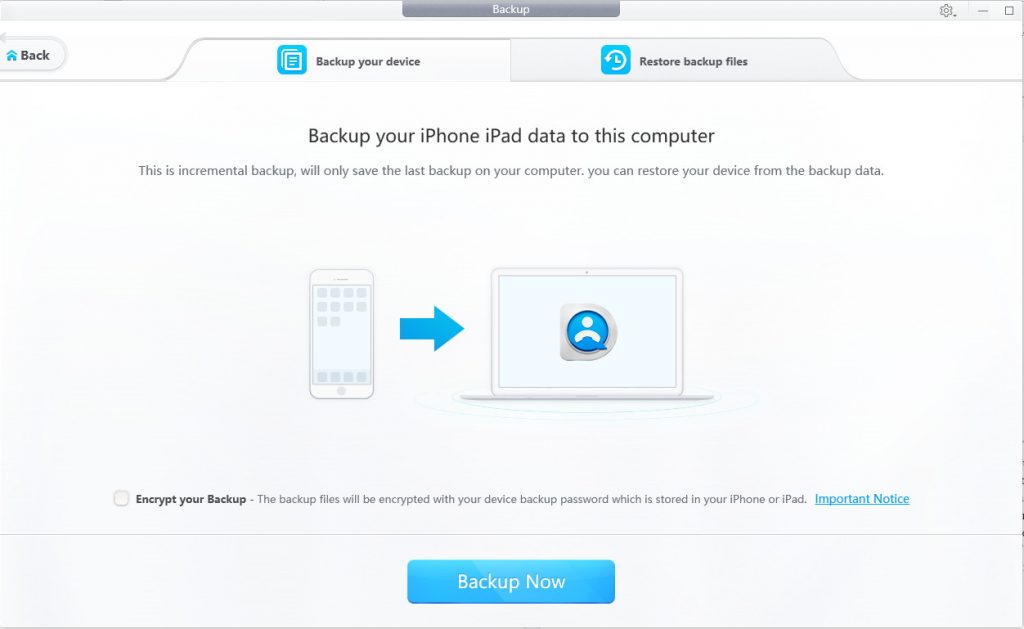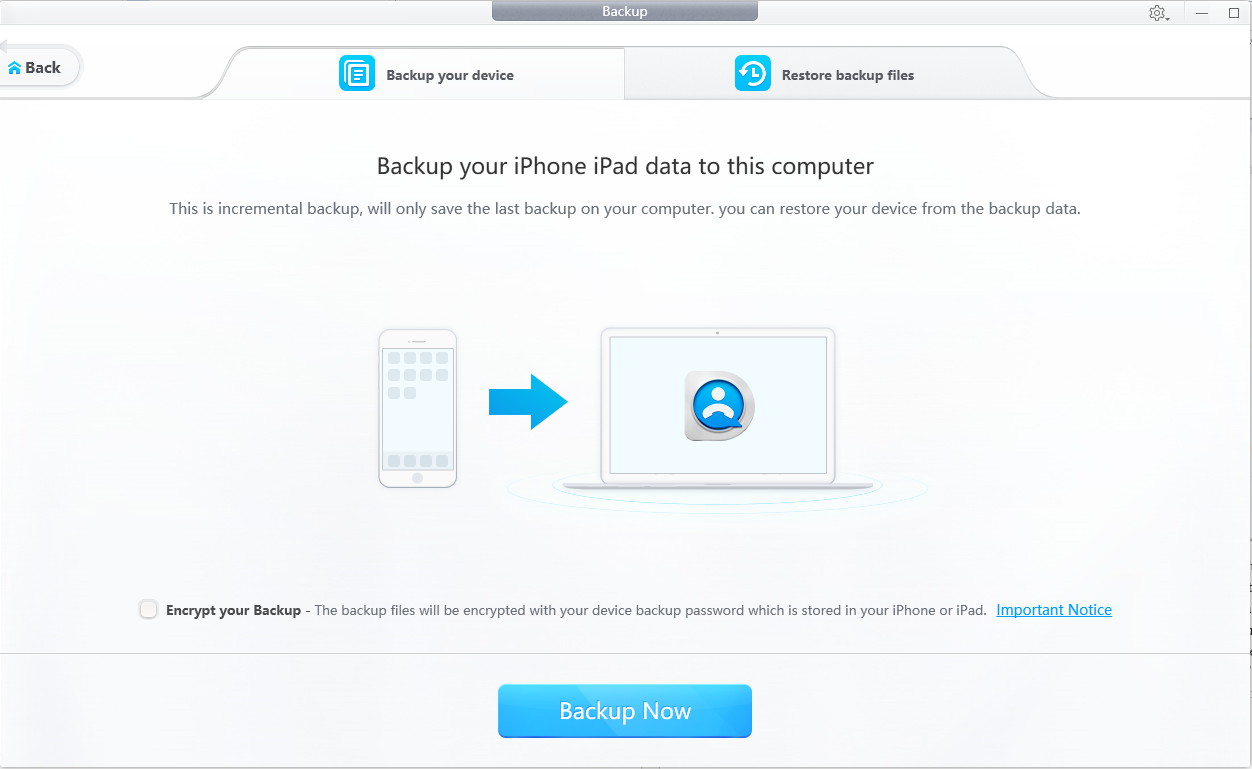 Conventionally, iPhone has its back up tool as iTunes, but most of the time using iTunes to backup all the data might be hazardous and involves multiple steps. When you are looking for a tool that will help you do the entire backup job minus any hassle and within a twinkling of an eye, using DearMob iPhone Manager would be the smartest option to settle for.
It saves time, energy and efforts. All you need to do is just
Step 1: Connect your iPhone with your computer via USB cable and select "trust this computer" dialogue that appears on your iPhone.
Step 2: After launching the DearMob iPhone Manager, simply click "Backup" and "Backup Now" and you are done with your part.
You can now backup and restore to new iPhone XS/XR. This one-click feature of DearMob makes it a quick backup tool for all.
Making a backup of iPhone photos without iTunes
Clicking pictures with your iPhone becomes a passion over time that, in turn, overruns the memory with selfie, travel shots, family photos, event snaps and much more. As all the moments that you capture are precious to you and must be protected, DearMob iPhone Manager provides you with an easy solution to take backup iPhones without iTunes.
After launching the iPhone manager, choose "Photo Transfer" and select the snaps that you wish to backup and click on "Export" to effectively start the backup process without any help of iTunes.
Advantages of using DearMob iPhone Manager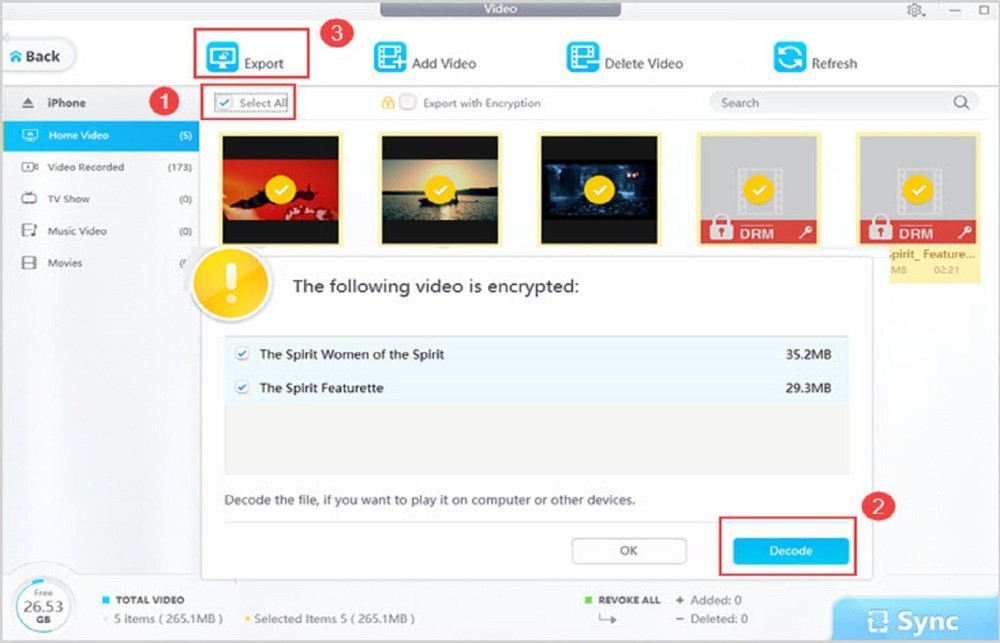 With the potential to create a backup of  4000 iPhone photos in 2 minutes, the drop-down list of the Export button also provides for advances choices like "Export HEIC to JPG" and "Export with Encryption" to support advanced photography and security at the same time.
Making a backup of the music in your iPhone without using iTunes
Every piece of music that you have in your iPhone must be close to your heart, and while making a backup of them, it seems disturbing when you are allowed to make a backup of for only those tunes that were purchased from iTunes and not the rest. This is what you face while attempting to backup music using iTunes. Get rid of this restricted action with the help of DearMob iPhone Manager. It will allow you to backup every variety of music that you have in store.
You just need to go to Music Manager and select the songs you want to backup followed by a click on Export. With one single click, transfer from old iPhone to new iPhone.
While creating the backup, you might be prompted with "This song is protected by iTunes DRM" that might heckle your mind for a while. Just click "Decode," and you will be done. The one-click synchronization available with DearMob is another attractive and useful feature that makes adding, deleting, creating and editing music easier than ever. If you do not wish to make a backup of the entire lot of music that you have, the selective backup facility is also available where you can make a selection based on an album or artist.
The interface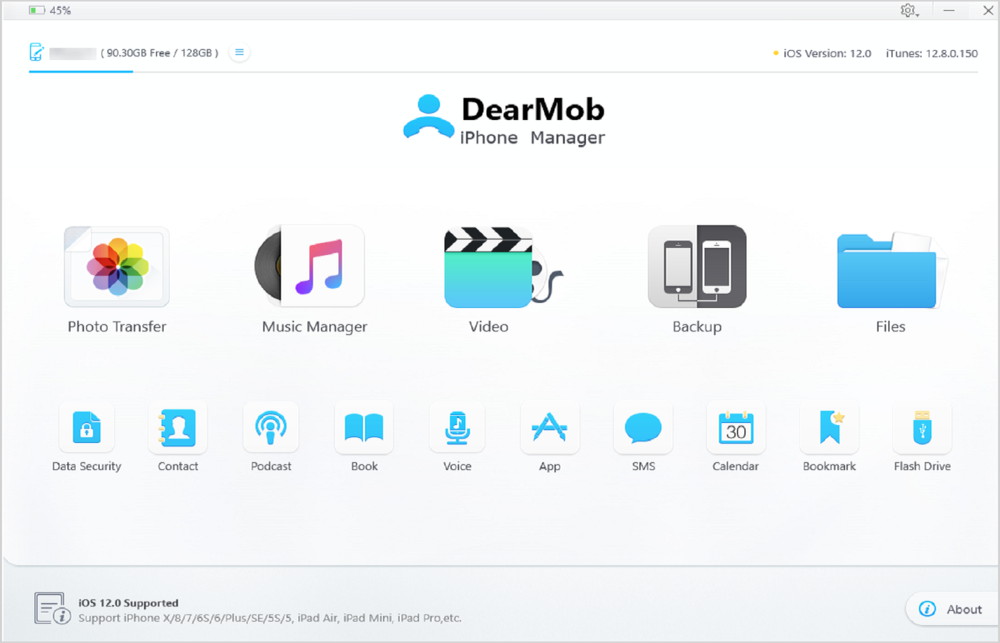 DearMob comes with an easy to use interface that anyone can handle with no efforts. Be it transferring contacts, photos, videos, messages or any other data, DearMob makes it easy for you. The same Export button leads to useful backup creations. With a selective backup, you can actually have control over the things that you would like to have in your backup and get rid of all the unwanted cookies and caches from the browsing history.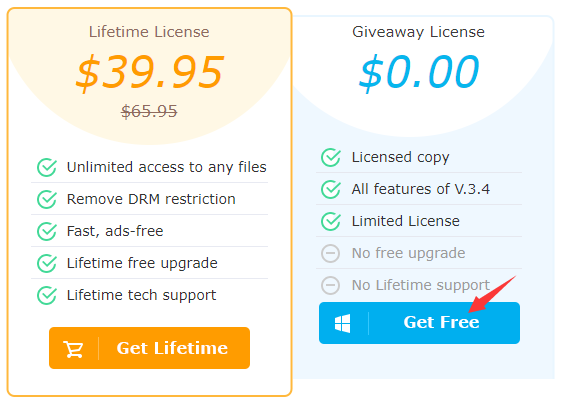 DearMob iPhone Manager is a useful tool for making backup data from the iPhones which come with features like easy sorting, export encryption, syncing with PCs and Macs, and much more. You can either opt for the free version or the lifetime license available at only $36.95 through the offer that will last for a limited time. Hurry up and get the best backup tool for iPhones for free.