Cloud computing is changing the way we use and think about technology. But, it's also opened up a new world for IT professionals, and other tech-savvy individuals, who want to break into the industry. Here's why career training is so valuable.
You Learn Awesome New Skills
Companies, like Simplilearn, offer PRINCE2 training, for project management, along with other innovative cloud-based courses. But, when you go all in on cloud certifications, you also delve into things like alternative languages such as Ruby on Rails and Scala. Hadoop is big now, with big data, along with HBase, Hive, and Hadoop Distributed File System.
You'll learn continuous integration skills for real-time diagnostics. Unit testing isn't enough when you're working with cloud applications. New "platform as a service" replaces SAAS, with companies like Salesforce (salesforce.com) leading the way. Service-oriented architecture is also something new that you will have to be accustomed to.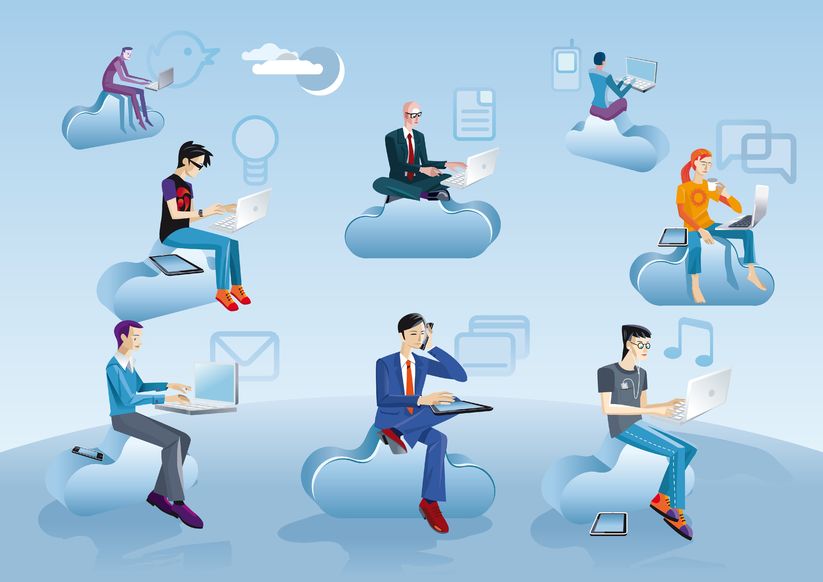 Amazon's AWS defined the infrastructure as a platform service model, with Rackspace, HP, Citrix, Eucalyptus, and VMware providing similar services.
Zookeeper, Capistrano, Chef, and Cfengine introduce the idea of DevOps. HTML 5 is redefining how websites are being built, and CSS3 is redefining stylesheets, and how they are used. Virtual infrastructure configuration is replacing existing technologies.
Standard Skills Make You A Valuable Employee
Before opting a career training programme read on. Along with new skills, you'll be honing basic skill sets, like .NET. Microsoft Azure and Java or J2EE are still important skills to have, and their relevance hasn't been destroyed by the "new" cloud-based computing infrastructure. Python, Perl, and PHP are just getting started.
Popular site frameworks like genesis rely heavily on PHP, for example, and more and more websites will be dynamic, rather than static. Web services and APIs are still important as developers demand access to vendor infrastructures for unique iterations and customizations of the base app.
Object-orientated programming is also still important for basic coding and Hibernate and MYBATIS is still used in a corporate context for handling database schema in the source code.
Getting The Basics Down for Career Training
Certs from CompTIA

One of the biggest changes in the industry is what constitutes "the basics." Over the years, people have come to trust companies like Microsoft, since it is the 600lb gorilla vendor. But, CompTIA has become a force to be reckoned with, and its cloud series tutorials and certifications are second to none.
Start with Cloud+, Networking+, and Security+. Once you've passed the exam, it's time to move onto Cloud Essentials. This isn't a new course, per se, but it's a specialty certification that will earn you the respect of your employer, and probably a raise to boot.
Once you get this certification, you'll have proven that you know what cloud computing means from a business and technical perspective as well as what's involved in migrating business apps to the cloud.
You'll also understand how to set up security protocols and how they should be governed. Since small and medium-sized businesses are some of your best clients and potential employers, you should become familiar with the business value of cloud computing, steps to help them migrate, and risks and consequences involved in moving vs maintaining a native environment.
Specifically, native environments are notoriously expensive. Businesses have to maintain an IT department, train staff new staff as operations grow, and constantly upgrade their network and applications.
With cloud computing, everything is handled by the vendor. It really is that simple – and it's something you should be ready to explain to your new employer or a client.
Certs from AWS
Don't forget Amazon. Its certifications will become increasingly valuable in the future. Its AWS Certified Solutions Architect at the associate and professional level is intended for IT professionals with experience in designing distributed apps. You'll be learning to design and deploy scalable, fault-tolerant systems for AWS.
You'll also lift and shift existing on-premise applications to AWS, learn how to ingress and egress data in and out of the AWS platform and system. But, unlike a lot of more basic cert programs out there, you will need at least a year of hands-on experience with AWS, in-depth knowledge of at least one high-level programming language, and the ability to identify and define requirements for AWS apps.
Other certs worth considering
Arcitura, CA technologies, Cloud Credential Council, Cloud Genius, Cloud Institute, CCSK, EMC, EXIN, and HP are all good vendors. Mirantis, Microsoft, and IBM are the "usual suspects," while Oracle remains one of the most challenging, but one of the most useful, vendors to work with.
Above career training related to Cloud Computing can bring a new hike your life.