This article will throw light on why it is the need of the hour to rip out that legacy HR system and move your payroll and human resource operations to the cloud. Read further to discover the potential of having a cloud SaaS HR software solutions.
As the cloud has revolutionized and taken businesses by a storm all across the globe, it is time that start-ups and small businesses embrace this innovative technology to automate, pace up and simplify operations of critical business departments, one of which is the human resources department.
Cloud is no more a thing for the more prominent players only. As being highly budget-friendly, it has become a hot favorite among SMEs and start-ups. Cloud SaaS HR solutions are one such cost-efficient and agile HR solution that helps manage employees more effectively, curb costs and improve overall workforce efficiency; thus, fetching substantial benefits for the employer.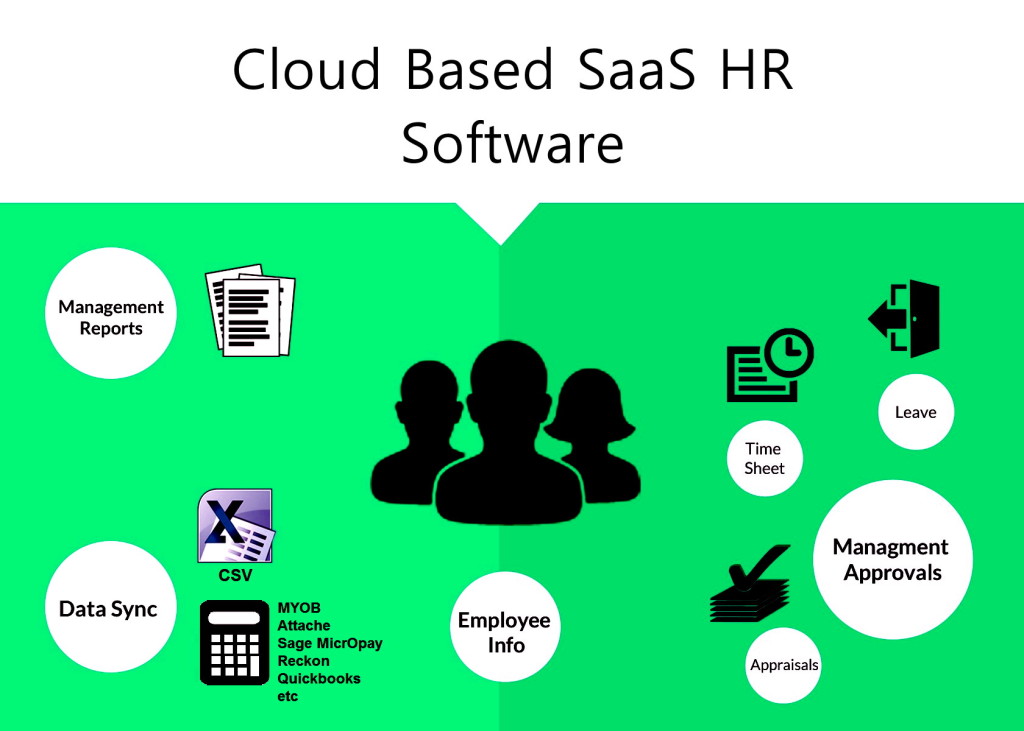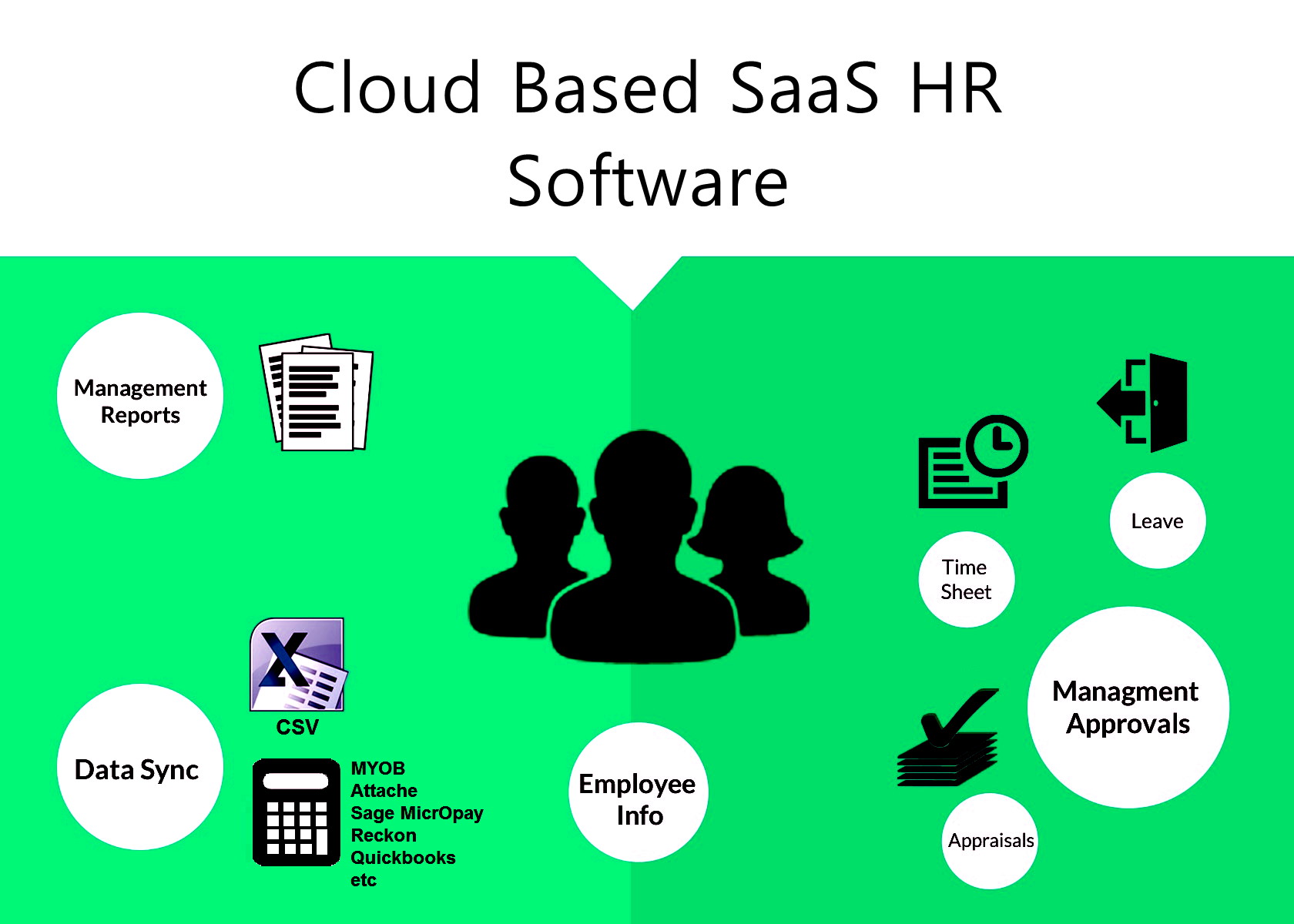 11 Benefits of Cloud SaaS HR Solutions
Here are big reasons why Cloud SaaS HR Solutions or software are trending today.
1. Time-saving
Bid goodbye to surfing through complex Excel spreadsheets, manual attendance, and sticky notes. It is because Cloud HR software, with its amazing automation functionality, simplifies a range of HR tasks while reducing admin tasks significantly and improving productivity and efficiency.
2. Cost-saving
Since SaaS-based HR software comes with budget-friendly subscription models to choose from, it is very light on your pockets. Most importantly, you don't have to invest in costly hardware, software, or other set-up peripherals. Also, no need to employ additional IT personnel to keep the system up and running seamlessly. The HR SaaS vendors manage maintenance, updates, and a firewall.
3. Instant set up
Since there isn't any kind of on-premise installation, getting started with a cloud SaaS HR software is much simpler. Businesses only require to subscribe to the services, create a login, select modules, customize them, and start using it. They will assist with tools and support to get started is also an instant thing.
4. Always up-to-date
Vendors of Cloud SaaS HR solutions roll out updates and new features regularly. Plus, getting regular updates and features is a hassle-free. Vendors do everything on their servers. IT staff saves more time and complete other tasks. Deployment of new features is much faster in comparison to on-premise solutions. Open APIs are available to integrate with other applications.
5. Security
Cloud SaaS HR software Solutions provide a high-level of security. They ensure the user-level access to confidential employee data and other files. It is possible to set up role-based access to increase data security. The only authorized personnel will be able to view and edit the data with credentials. Data encryption technology prevents hackers.
5. Central repository
One of the most prominent reasons to opt cloud SaaS HR software systems is immense popularity among SMEs and start-ups is that it offers a unified and single repository for all
It is reducing the paperwork and standalone systems from businesses. Everything is stored in a centralized cloud database and employees can access it from anywhere anytime.
The HR data gives a comprehensive view of all the activities. Retrieving key HR or payroll information is no more a daunting task. Bid goodbye to paperwork, human errors, duplicate entries and redundancies as well.
6. Compliance made easy
Instant access to key HR data when you need it plays a pivotal role in making informed and strategic decisions. Be it a change in employment or labor law or a new tax return policy for employees, and you get all of these at your fingertips.
7. Business intelligence and analytics
Today, real-time and easy access to crucial HR data is of paramount importance to help businesses stay ahead of the curve. Business intelligence and insightful reporting offered by SaaS-based payroll solutions help you make informed and sound business decisions on the go.
8. Reduced downtime
SaaS solutions are hosted on secure, multi-tenant, and state-of-the-art cloud platforms, thus, reducing downtime to a significant extent. Most HR SaaS vendors promise 99.99% uptime.
9. Hassle-free
All responsibility for data hosting and maintenance is of third-party, so in-house IT team and HR staff are free to do their tasks. That's why the HR team can spend more time achieving business targets.
10. Flexibility
Cloud HR software has the option to upgrade or downgrade. Businesses need not buy expensive software or hardware upgrade. Flexibility to scale up or down makes SaaS HR solutions the right choice. It helps to boost the efficiency of a business and its employees.
11. User-friendliness
The SaaS HR Software provides easy to use user interface, that brings more usability. It enhances user experience and brings more productivity. Administration and employees both adopt the cloud HR software quickly.
Final Verdict
So now that you are aware of these top reasons as to why cloud SaaS HR software is so trending among small businesses and start-ups, it's time you move your HR operations to the cloud if you are yet to.
Got anything interesting to add here? Feel free to share in the comments below.