If you're starting a new blog, one of the most important decisions you'll make is which platform to use. Google Blogger (Blogspot) and WordPress are both popular but neither one is right for every blogger. Generally speaking, Google Blogger is simpler to use, while WordPress has more options for customization.
Below we explore some of the considerations to keep in mind as you decide which one best meets your needs. No matter if you're a fashion blogger, affiliate marketer, retailer or part of an application development company, one of these two platforms is likely a great choice for sharing your knowledge with the world.
Blogger Vs WordPress
Here is the Blogspot vs WordPress which you should opt to create a blog. Let's see which one is the best blogging platform.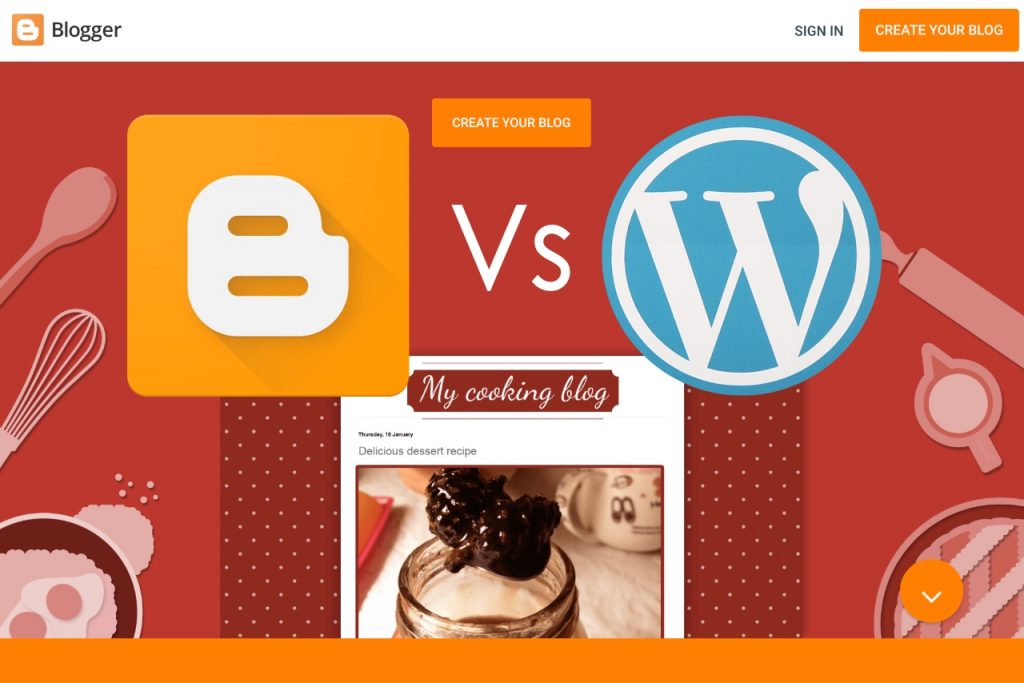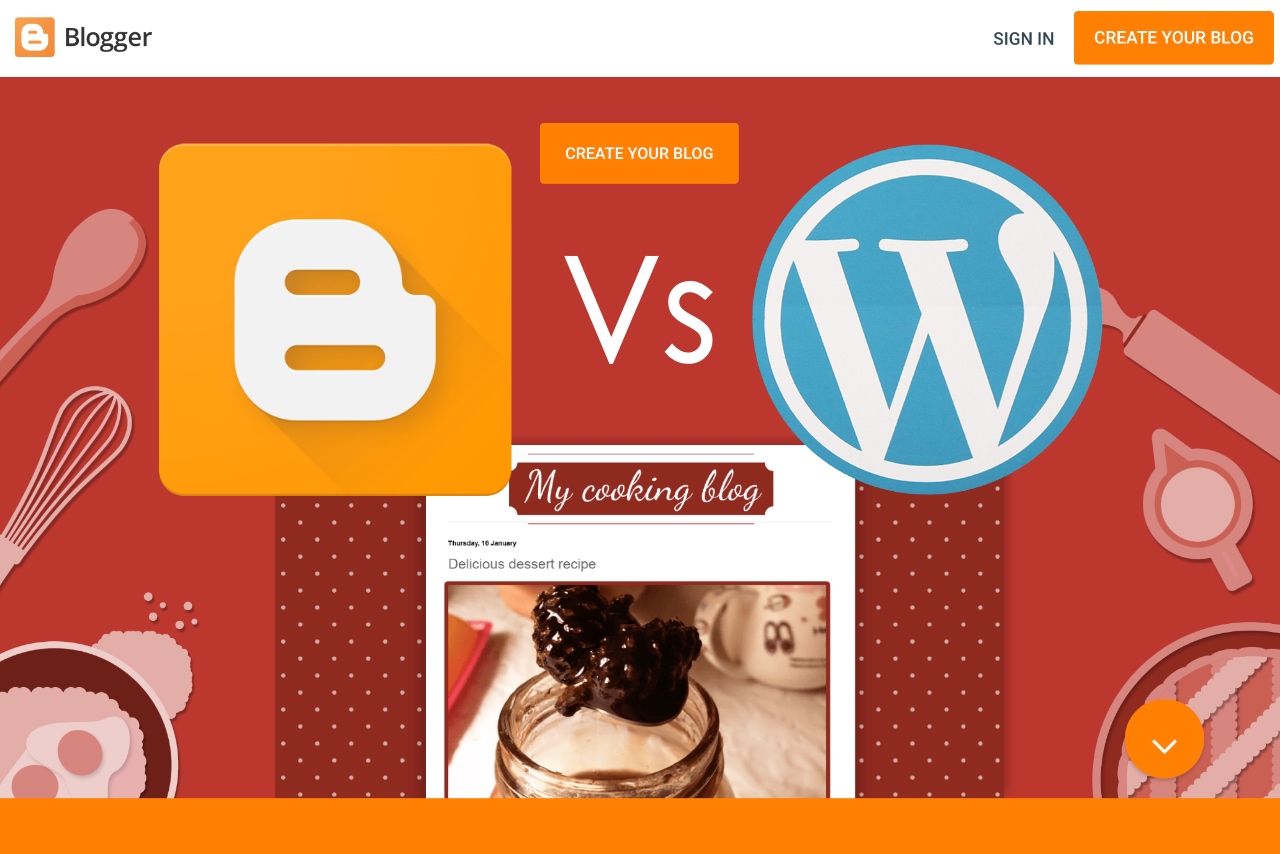 Cost
Blogger is completely free to use. However, if you find you want a different domain name (one without "Blogspot" in it), you'll need to pay for it. Once you do, it's easy to link it to your Blogger blog.
Costs related to WordPress are a little more complicated. WordPress has two domains, WordPress.com and WordPress.org. WordPress.com is a self-contained website builder that also serves as a host. It's free to use. WordPress.org is also free but it's used in conjunction with a web host, which does cost money. Depending on the complexity of your site, you might also end up paying for domains, eCommerce tools, and additional data storage.
Ease of Use
There is practically a zero learning curve with Blogger because you can start blogging and have your blog go live immediately after signing up. If you do get stuck, you can access the many resources available, including articles and a forum community. WordPress includes many more customizations, so there's more to pick up.
However, if you're thinking Blogger is the way to go because of its simplicity, consider the future of your blog. If you make it big or want a more complex site or an eCommerce component, you'll likely want to switch to WordPress. If there's a chance any of those scenarios might be true for you, consider taking on the bigger learning curve upfront so you don't have to perform a complex change-over later.
Another thing to consider is WordPress users must install plugins to use external services, including Google products. Blogger is a Google product, so it integrates well with the others, including Google Analytics, Google Drive, and Google AdSense.
Security and Support
Blogger is backed by Google security, so your Blogger blog isn't likely to get hacked. WordPress blogs are more susceptible but there's a lot you can do to make yours more secure through plugins designed to upgrade security, back up information, and monitor for attacks.   
Support for Blogger comes primarily from limited online documentation. For help with WordPress, you can get support from an extensive online library, including articles and websites. WordPress users can also participate in official support forums. For both platforms, there is no support included, so situations you can't figure out on your own will require professional help.
Themes
To make the most of your blog, it's important to have a site that's designed for your type of operation. Are you solely a blogger, or do you have an eCommerce platform as well? Are you running a small business? If so, is it technical, consultative, or creative? You'll want to choose a theme that's appropriate based on these considerations.
While WordPress and Blogger both have themes, WordPress has many more. Again, that may or may not be an issue, depending on your needs. If you just want to put something simple together quickly, the themes included with Blogger may be just fine. If you want to take a more nuanced approach, then WordPress might be a better choice.
Once you have a WordPress theme installed, you can customize it to your liking. For example, you can choose the colors, fonts, and layout of your theme. You can also make it responsive, so it displays well no matter what devices visitors use to view it.
The Best Blogging Platform
Both Blogger and WordPress are the best blogging platforms whether you're starting your first or fiftieth blog. Neither one is right, though one may be more right for you and your project. Generally speaking, choose Blogger if you're a beginner looking for an application that's easy to use. It's a good choice for a personal or social group blog or a business blog with a limited audience.
Choose WordPress if you need more features and customization, such as for a business blog with a wider reach, a portfolio, or an eCommerce site. However, note that you can start a very simple blog on WordPress as well.
But be careful! You don't want to get stuck with Blogger's limitations in case your blog expands. Likewise, you could get bogged down with lots of WordPress features you don't need if your blog ends up being simpler than you initially planned.
Blogger or WordPress? There's no one right answer, so, in the end, do the research, make the best choice you can, and get blogging.