Growing work pressure of modern times often makes us commit grievous errors in terms of accidental deletion, which brings us face to face with the heart-breaking reality of data loss. Things become all the more difficult when the data pertains to important official work or maybe the very first picture you took with your sweetheart.
In such a scenario, it becomes imperative to bank on a lost partition recovery software which can act as a life savior. Today we are going to take a look at some of the best software for partition recovery, which has a straightforward learning curve and can thus be availed by anyone possessing basic computer know-how.
• RecoverIt Partition Recovery software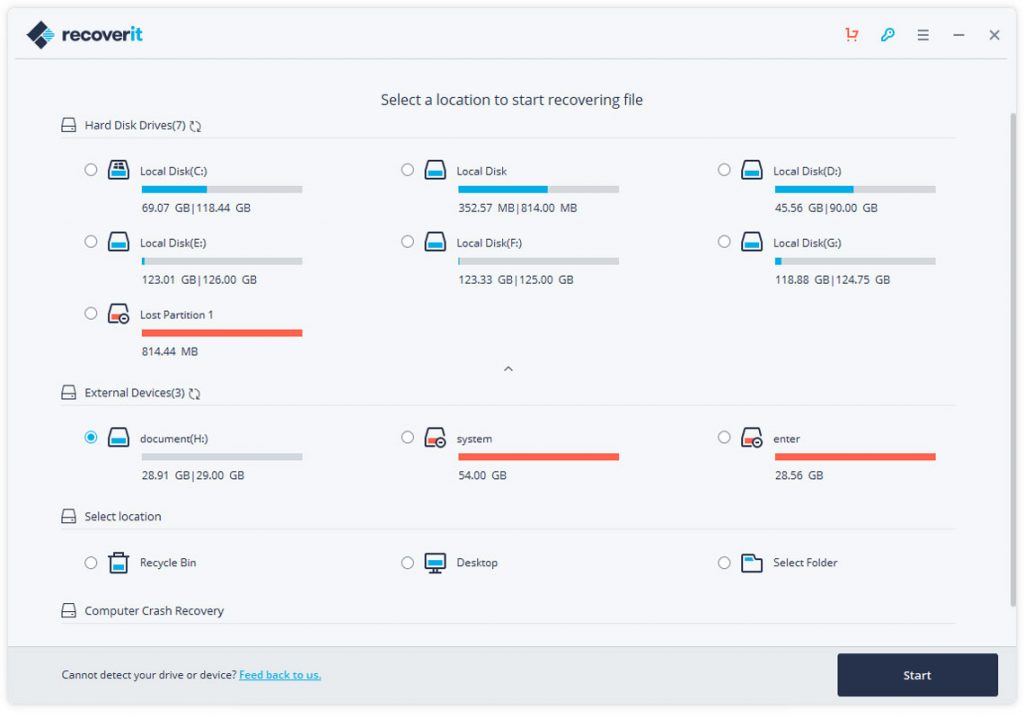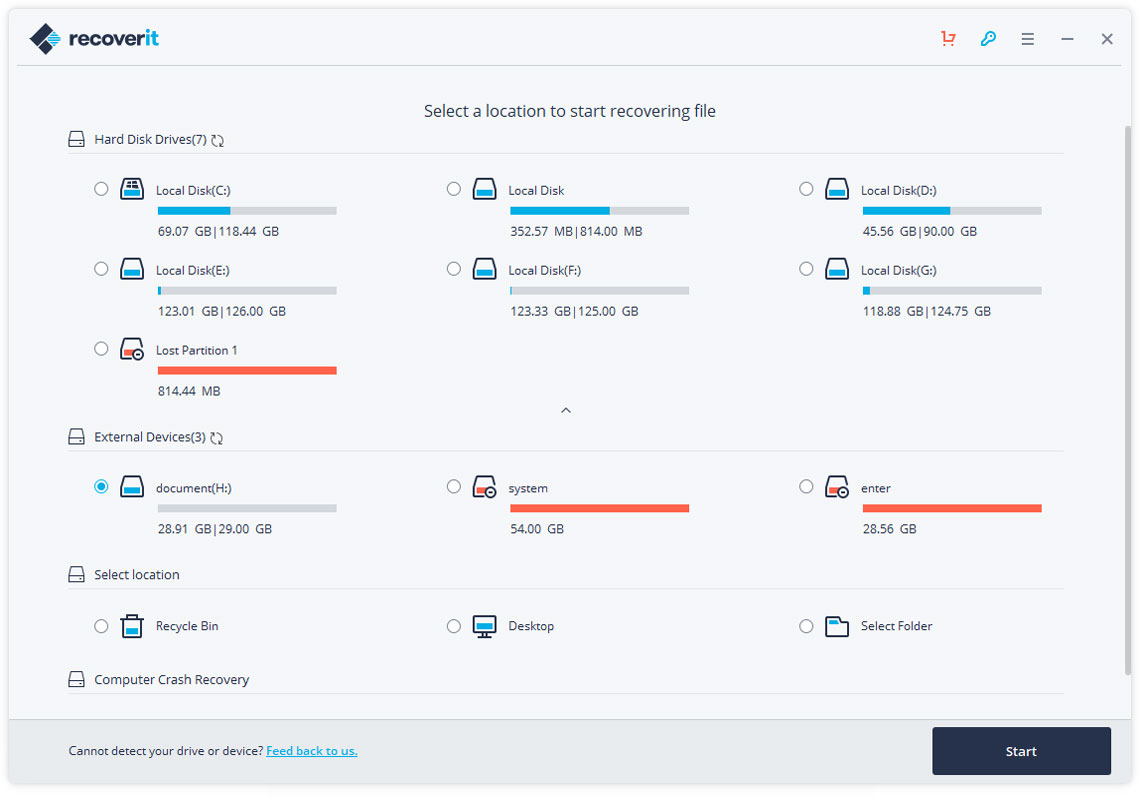 You can easily recover formatted partition coupled with this versatile software by Wondershare which is available for both Mac and Windows OS. You can proceed with lost partition recovery with the intuitive user interface of this software which is compatible with all major file types like videos, photos, documents, music, and others.
Whether you have permanently deleted the data or emptied the recycle bin/trash, the Recoverit Partition Recovery software can assist you with the same. You can also recover data lost due to partition loss, external device corruption, system crash, malware attack as well as machine failure. It is possible to perform system crash data recovery using this software from external devices like SD cards, PenDrives, digital cameras, and MP3 players.
The Recoverit Partition Recovery software also supports optical media recovery, startup-disk recovery for non-booting computers, and hard drive cloning. While conducting the partition recovery, you can select the partition before scanning for desired files and recovering the required ones. The scanning speed is also pretty fast and in accordance with your partition size.
• Recuva Data Recovery

You can bank on the Recuva Data Recovery Software by Piriform for restoring files from pen drives, hard drives, CDs, DVDs, external drives, and memory cards. This reliable software can thus serve as your perfect choice when it comes to image and hard drive recovery. You can use it on Windows XP, Vista, 7, 8, 8.1, and 10 apart from older Windows versions.
In spite of having an extremely basic yet intuitive interface, its superior data recovery algorithm can have your back in recovering maximum quantum of lost data. Just like its peers, the Recuva Data Recovery Software comes with a dedicated deep scan mode which in spite of being slow ranks high in the department of efficiency. You can use it to detect large video files which otherwise go undetected in the Quickscan mode.
While recovering, files having similar names, the Recuva Data Recovery Software can automatically rename them in a manner which is assisted by the military and industry standard deletion techniques. It can even rectify recently formatted as well as damaged files which can also be previewed by users prior to proceeding with the recovery.
• Stellar Phoenix Partition Recovery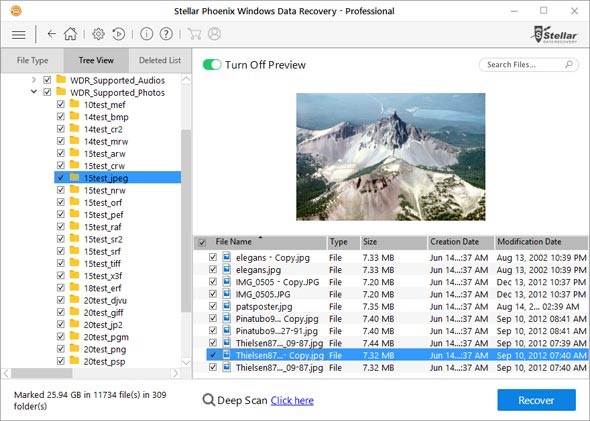 When it comes to a no-frills attached yet efficient partition recovery software, you can bank on the Stellar Phoenix Partition Recovery which has been made especially for catering to non-technicians as well as beginners. You can recover a variety of file types ranging from documents to emails, photos and videos from portable HDD, inaccessible hard drive partitions, memory cards, US sticks, CD-DVD, and similar storage devices.
It is also pretty easy to use this software as you just need to choose the file types you wish to recover and let the system do the rest. While using the file system on a damaged target drive, it is recommended to opt for the dedicated Deep Scan option which can cater to various forms of storage devices such as smartphones, SD cards, hard disks, USB drives and a lot more.
File names are shown properly in the QuickScan mode so that it becomes easy to identify the same while under the DeepScan mode; only generic filenames are displayed by the software having an option of being previewed.
• iObit Undelete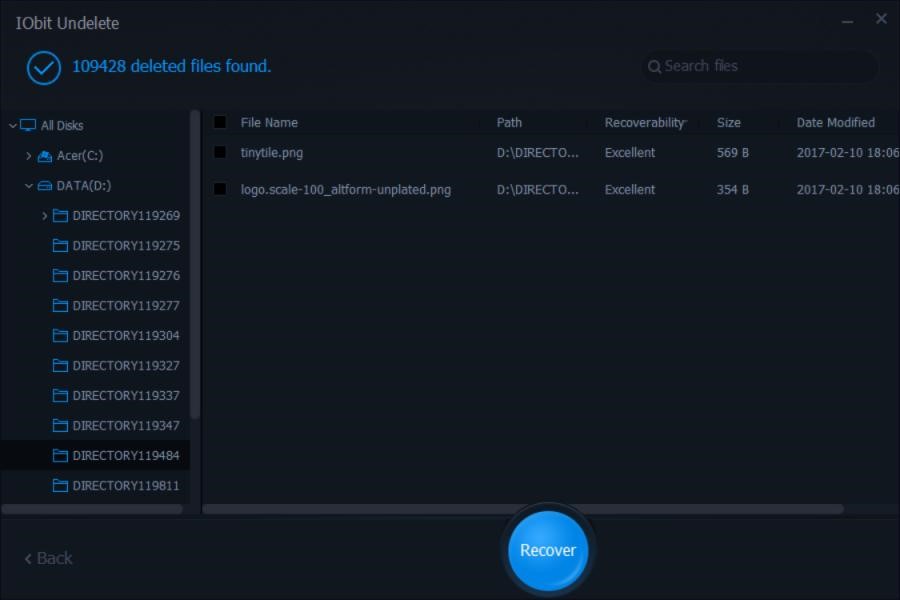 This easy to use data recovery software features a dark UI and minimal interface having separate options for each file recovery type. It adds up to its user-friendliness. You can take your pick amongst documents, images, music, videos and similar types such as archives or leave it entirely on the default All Types option.
Location of the lost files can also be specified for making the process faster. iObit Undelete reveals the estimated chances of recoverability so that you can prepare yourself accordingly. An eye icon present at the right side of the software screen helps in previewing the file before proceeding with the recovery.
Bottom Line
You can take your pick amongst the these lost partition data recovery software following your choices and requirements. We recommend RecoverIt partition recovery software as it can guarantee complete peace of mind which can occur in the aftermath of a data loss.