For winning the race of competition, companies often wander from their prime purposes. So, it is always important to implement things with a defined goal as it can produce expected results for your business. Be a smart business owner to remain/reach on top. Think creative and choose a less-traveled road for getting assured success. Attractive web design helps a lot to get success in this.
Website traffic is crucial for any business, and it is something that companies can't take it lightly. There are several things that you can implement to change the behavior of your visitors in order to enhance your website traffic.
The factor that drives traffic to your website is users' engagement, and it comes with attractive web design. For attaining high website traffic on your site, you have to consider some critical elements of beautiful web design. In this write-up, I will unveil those crucial details.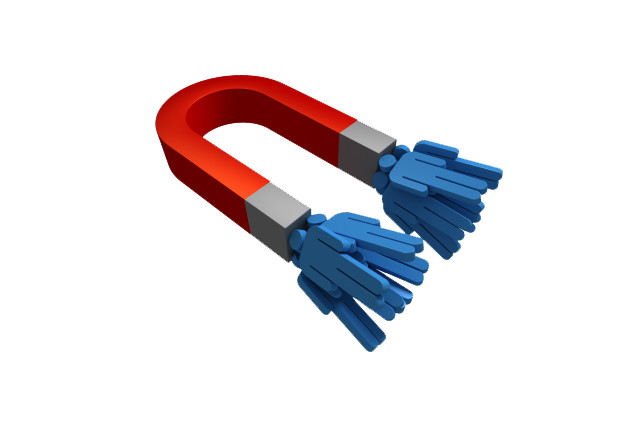 Building Attractive Web Design to Boost Traffic
Let's take a look at them one by one:
Prioritize mobile
Google loves mobile-friendly sites and wants companies to go mobile. After knowing the fact that mobile has taken over desktops and laptops regarding searches, companies are planning to go mobile. Undoubtedly, mobile is the future, and you should respect this fact.
If you are planning to redesign your website, don't forget to mention the mobile in your requirement list. To make an attractive design that sustains the zeal of visitors, features like micro-interactions and card layout can be used.
Humanize your website with a quirky illustration
For the last couple of years, we have seen sites with quirky illustrations. Incorporation of such technique provides an additional edge to the sites that offer a unique insight to the visitors that make them feel connected with brands.
A quirky illustration is something that can't be easily replicated by your competitors. It gives a realistic touch to the sites and creates an emotional connection with the combination of design and content, which in turn boosts your site's traffic.
Rich Animation
Animation fascinates visitors and complements your efforts in storytelling. Those days are gone when stuffing Gifs on a website was regarded as an excellent practice for making it attractive. Today, the situation has been completely changed, and animation has become an integral part of an excellent web design practice.
By embedding animation to your website, you will be able to transform it into an interactive one, and interactive pages not only bring traffic to the site but also compel users to perform an activity that may prove beneficial for the business.
Thus, a vibrant animation is the most crucial part of attractive web design; don't forget to include it on your website.
Choose a flexible website structure
If a website is flexible and can face future alterations, then you can say it possesses one of the best qualities of attractive web design. Modern-day business is dynamic, and it can demand a change at any point in time, which throws the requirement of modifications to meet the new business needs.
For instance, if your design allows you to add only 300+ words of content per page and after a particular course of time, you need to put 300 extra words on it then it should allow you to do so without pushing you in a state of trouble. If your website is flexible to accept changes, then automatically it can sustain your website traffic.
Make your site readable
Make your website informative and presentable so that your visitors pay proper attention to your website and consider it as a reliable source of information. Well, you can do it with bright, bold, and captivating fonts.
Today, online users search for value and uniqueness, and by using attractive fonts, you will be able to seize the attention of your targeted audience and new visitors as well.
Remember, try to align the fonts and color combinations with your brand's theme to make your site look more captivating.
By making your website readable, you will be able to attain massive traffic for your business. You have to admit the fact that in today's life, existing users don't like to waste a single moment and what's better than if you present them the information in an excellent layout.
Get your website SEO friendly
Though a great site attains enormous traffic, SEO is something that sustains it for a long time. Thus, it is advised to make your site SEO friendly so that you could enhance and maintain your website traffic.
By making your website SEO friendly, you will be able to carry out your different marketing campaigns without any worry.
Make your site deliver outstanding UX
The UX has become the heart of any attractive web design. Many professionals consider the website that does not deliver great UX is worthless. It is something that helps you to understand your customers excellently. The UX of any site can be related to human emotions and attitudes.
Several coveted companies across the world consider it as the most influential factor that improves brand perception and bring traffic to the website.
Wrapping Up
The points mentioned earlier describe the essential elements of an attractive web design that can boost traffic on your site. So, if you own a website or plan to transform it into an attractive one, then you should try these points to make an interesting and beautiful website.