What comes to mind first when you think about chatting and the internet in today's world? The obvious choices are Instagram, Facebook, and Google. However, this was not the case in the 1990s. Orkut, Yahoo, and Myspace were all trendy among 90s youth.
Yahoo! was one of the most well-known search engines and networks then. The website's most popular uses included emailing, chatting, and establishing new connections. Yahoo Messenger featured these famous chat rooms at the time. People across the globe were addicted to Yahoo Messenger chatting. 
Over 122.6 million users used these Yahoo chat rooms for conversing globally until 2009. But what happened to Yahoo chat rooms in 2022. Are Yahoo chat rooms still available?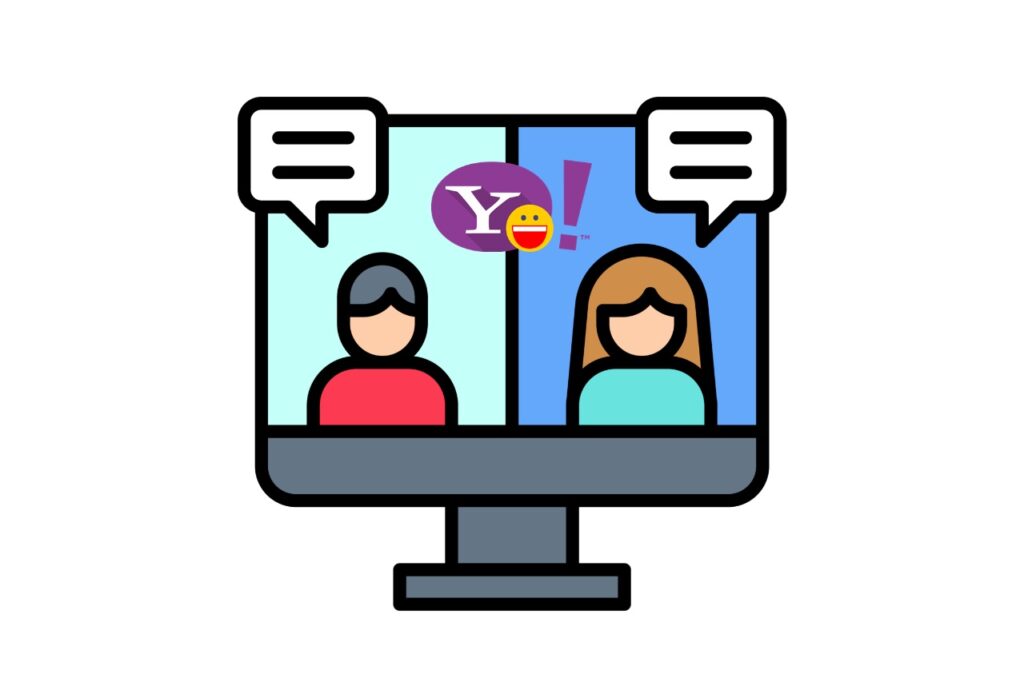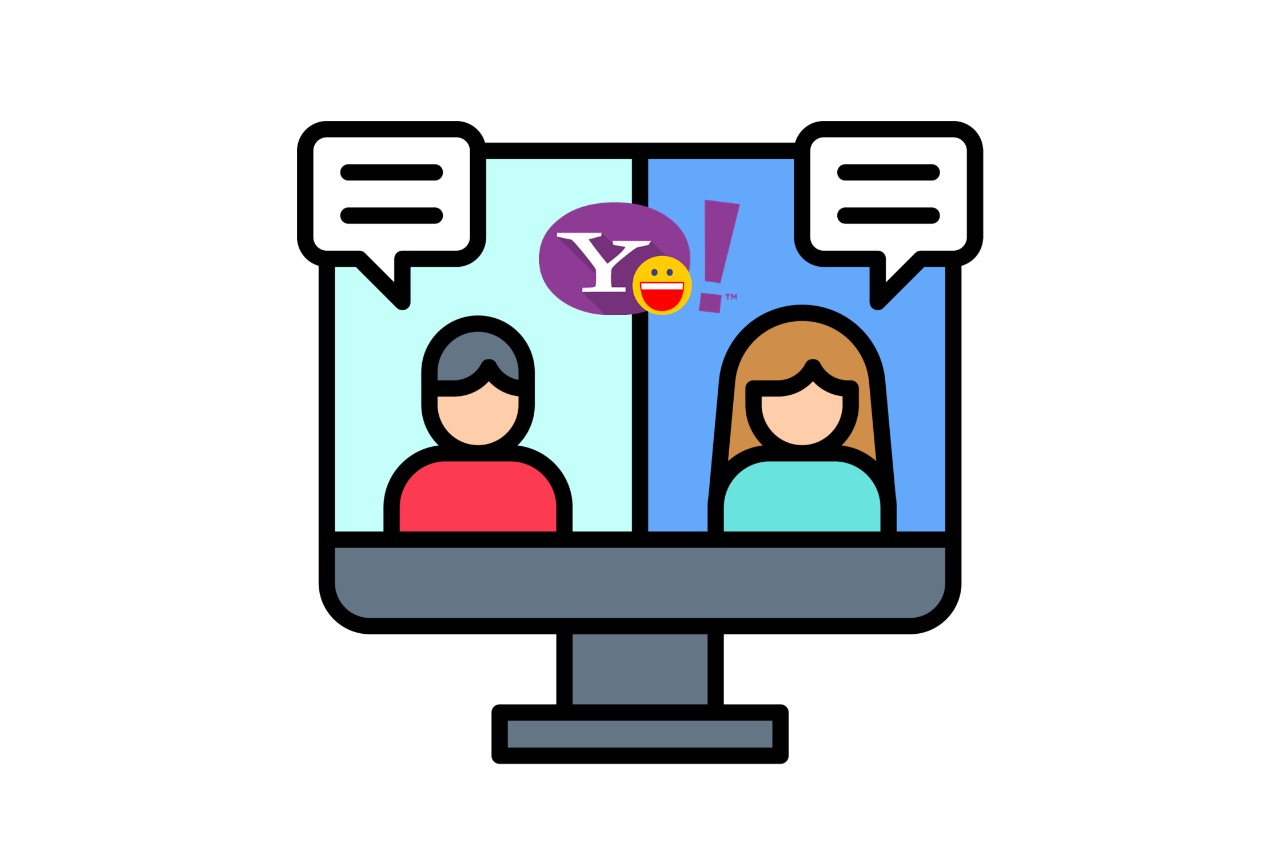 A Brief History of Yahoo Chat Rooms
On January 7, 1997, Yahoo introduced a public chat room service, globally known as Yahoo Chat. Soon after the launch, the service got so popular among the users that it nearly broke the internet.
With the widespread popularity of Yahoo! chat rooms, Yahoo introduced Yahoo! Pager. On March 9, 1998, Yahoo! Pager came into existence with Yahoo Chat as one of its many features. In 1999, Yahoo Pager was renamed Yahoo Messenger. 
Since Yahoo chat rooms were popular in the 1990s, it feels like yesterday. Nevertheless, people have fond memories of Yahoo Messenger chat rooms, where they made many friends globally.
Yahoo announced on November 30, 2012, the total shut down of the chat rooms by December 14, 2012. This announcement crushed many people's hearts throughout the world.
They gave justification as it was necessary for the growth of the existing Yahoo! services to thrive and make room for new ones.
The Era of Yahoo Messenger Chatting
In December 2015, Yahoo! launched a new Yahoo! Messenger only accessible through mobile or browser. Later, the app's desktop version was released. The new app served as an upgrade over the prior one. It included text messages, photos, GIFs, themes, emoticons, and documents, among other features.
The updated new edition of the app offered various additional user-friendly features. For example, thanks to new features, it allowed users to unsent sent texts while speaking with a group of people on Messenger.
New Yahoo! Messenger also allowed users to access features like a chat room service, in-chat YouTube streaming, chatting with Facebook friends, Yahoo! 360 integration, voicemail, VoIP, video calling, and Flickr support.
The Shut-down of Yahoo Chat Room Services
Yahoo! Messenger was finally completely discontinued on July 17, 2018. It was, however, superseded by a new service called Yahoo! Together. On May 8, 2018, Yahoo! Squirrel's public beta version got released. Later in October 2018, it was renamed to its original title. Finally, on April 4, 2019, less than a year after its launch, Yahoo terminated the service. As a result, Yahoo currently lacks a successor for its messaging services. So let's see, when people say, "Yahoo chat rooms are back."
To provide excellent customer service, outstanding services like Yahoo! frequently adopt risky strategic decisions. Regardless of losses or changes, they always find a way to grow and flourish. It involves terminating existing services and experimenting with new ones. When making such a decision, Yahoo considered vital issues such as user dropout, other competitive services, and financial losses.
According to a statement by Yahoo!, the demise of Yahoo! Messenger was mainly done to ramp up time and resources for other messaging apps to thrive.
They most likely did this to prevent other services from being eclipsed by the popularity of Yahoo chat rooms. Instead, the developers believed that the popularity of Yahoo Messenger chat rooms would help their other services flourish as a good marketing tactic.
The Best Alternatives to Yahoo Chat Room
Microsoft Skype, Facebook Messenger, Instagram Direct Message, WhatsApp, Snapchat, Telegram, Twitter Direct Message, Slack, Google Chats, Zoom, and other communication applications are popular these days. These services allow users to communicate using text, links, images, videos, GIFs, audio/video calling, stickers, location sharing, attachments, documents, payments, sending contacts, changing wallpapers, etc. Though these services are not identical to Yahoo chat room, they will work the same. Moreover, they can accomplish much more than was previously feasible.
FAQs—Yahoo Chat Room 
Does Yahoo still have chat rooms?
No, after shutting down Yahoo Squirrel, they never planned about the messaging app. 
Are Yahoo chat rooms still available?
Many rumors spread that yahoo chat rooms are back, but Yahoo chat rooms are history now. Perhaps, Yahoo does not have a perfect strategy to fight against the existing competition.
What happened to Yahoo chat rooms?
Yahoo itself gave room to its competitors and finally lost the game. As a result, the company discontinued Yahoo Messenger and associated chat rooms.
Are Yahoo chat rooms closed?
Yes, Yahoo chat rooms are not available anymore. However, you can use other alternatives to Yahoo chat that fits your needs.
Does Yahoo have chat rooms?
No, Yahoo does not have chat rooms. Instead, people are connecting through other popular messaging apps to connect with family and friends.
Final Words
In the 1990s, many nations, including the United States, the United Kingdom, Japan, India, and others, utilized Yahoo chat rooms, similar to how Tinder and Bumble apps are being used now. In addition, young people have used Yahoo chat rooms worldwide to interact and form new connections.