From time to time, students find themselves with just a few hours to the deadline for submitting assignments. It could be because of too tight deadlines, too many assignments to work on, or procrastinating. Procrastination has been a long-time issue for many students. Whatever your reason is, there will always be instances when you have to write an essay quickly. The best thing is that you can be able to produce a paper that will earn you a pass mark even when the time is not your friend. Here is our guide on how to stretch out an essay.
How to Write A Good Essay Fast?
Follow the steps to write an essay faster.
1. Have the right mindset
Here, you need to deal with any feelings of panic. You need to banish any 'can't do it' feelings. You do not want to be overwhelmed before you even begin. It is important to be positive if you want to get through a challenge. Adopt a 'can do' attitude. You can try stretching out and taking deep breaths until you are relaxed. You can take a few minutes break before continuing with the assignment.
2. Get everything ready
Ensure your desk is clean, well-lit, and with sufficient space where you can get room to spread all material you need for the assignment. Where stationery, computer, and books are important for the assignment, water and snacks are also necessary. Bring them to your table. The idea here is to avoid any unnecessary movements. Additionally, keeping hydrated and well-fed helps you stay alert.
3. Keep off the social networks
Distraction by the social network or your phone is the last thing you need when it's only some hours to the deadline. Social networks have a way of eating into a student's time without one realizing it. If you cannot do without chatting, maybe it's time you tried Custom Writing services online. Custom essay writers will help you in the time of need. They will ask for the full instructions of the assignment, instructor's expectations, and you will have your on-short-notice essay completed in no time.
4. Instead of handwriting your essay, type it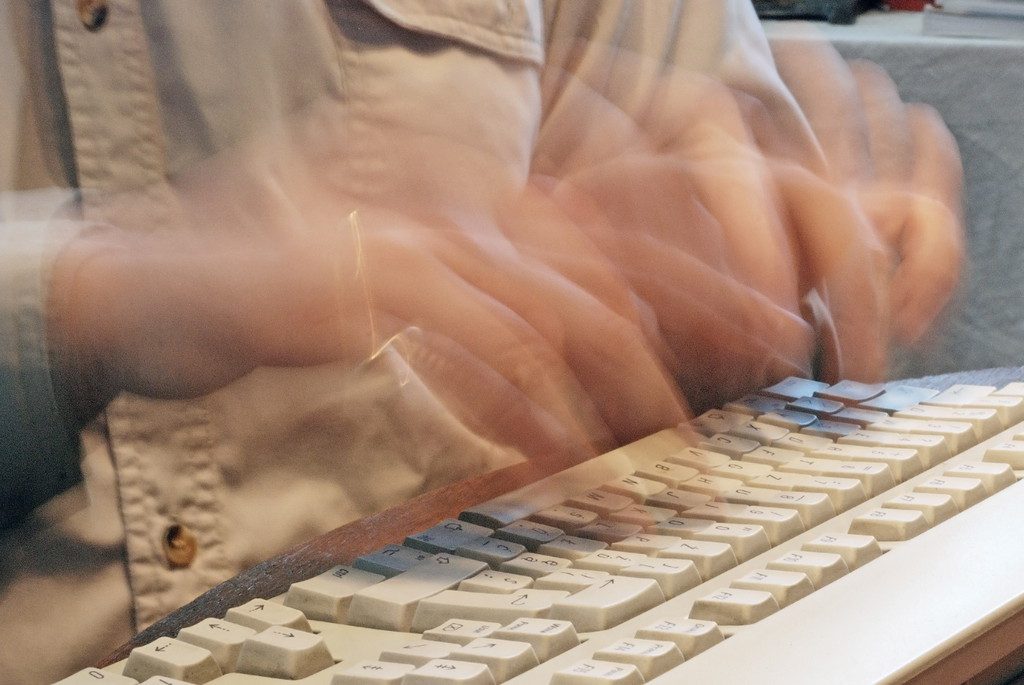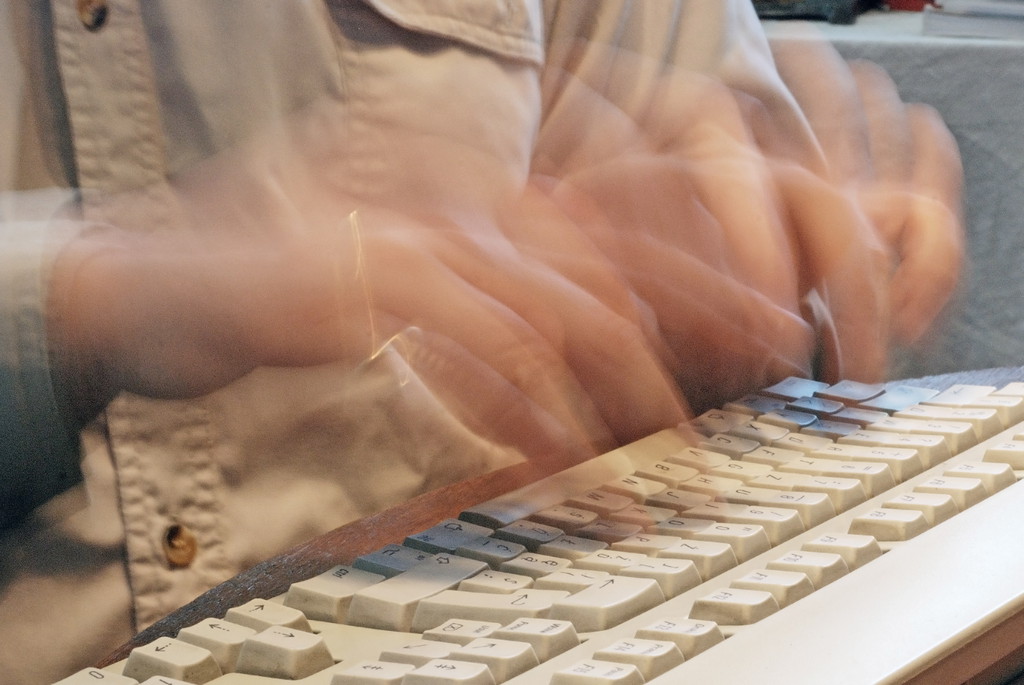 According to research, the average person types faster than they can handwrite. Besides, writing an essay that is needed in print or softcopy means you will waste more time typesetting. Therefore, unless your instructor has instructed that you write the essay in hand, type it. It's easier and quicker.
5. Ensure that you carefully read the question
When panicking, one usually tends to skim over the question, thinking they've understood, only to realize later that you missed some vital detail. So, ensure you have understood what the question needs you to do.
6. Write your essay's argument
In a sentence, put down your argument. Having your argument on paper gets you thinking clearly. What you want to avoid is waffling throughout your essay. Consider the argument as an elevator pitch.
7. Type your notes directly into the word processor
You can start by listing points from the class notes into the document. For each point, you can add a line or two of evidence to back up your idea. Once each point is supported, make a sensible structure of your paragraphs. You now have an outline.
8. Rewrite your notes to form an essay
Once you have the note-form essay, rewrite into prose form. Use filler sentences to glue ideas, support material, and examples together. This rewriting leaves you with an essay. At this stage, understanding the three-parts essay structure can really help you. Read about the 1-2-3 structure here.
9. Introduction and conclusion should come last
The introduction and conclusion can be the hardest parts of an essay. It is, therefore, recommended you work on the last. It becomes easier to write the introduction after you have a complete body. It is easier to introduce an essay that you have already written than writing an introduction first. The same applies to the conclusion.
10. Reference your sources as you write the essay
It saves time when you add a reference every time you quote from a source. So, every time you in-text cite, add the reference to your bibliography.
11. Save time on proofreading
Proofread as you go along by checking each sentence or paragraph you write for grammar or spelling errors. You do not want to submit an unread essay because it is only five minutes remaining by the time you are through with writing. However, if there's some time when you are through, a final read is recommended.
12. Change location
Are you still struggling with concentration? You can try a change of scene. The brain's concentration and memory are known to be improved by changing locations. If you were working from home, you could try the local coffee shop or library. Maybe you will work better there. If you can't get to concentrate, you should try online custom essay writers. Academic writing websites have teams of fast-working writers who can complete two-page essays in an hour.
13. Do not be tempted to use someone else's work
You may come across a webpage that answers the question you are tackling. Copy pasting this work would amount to plagiarism, and the teacher can easily spot it. It is not worth the risk.
14. Promise yourself a reward when through
With something to look forward to after completing the essay, you will remain motivated to complete the assignment. A promise of watching my favorite series has always worked for me when I want to finish a daunting task. If you do not find the reason to be motivated, you can try the services of custom essay writers. They are trained to complete essays within short deadlines.