If you aim to create a multilingual blog or are already cranking one out, this one's pour Vous. We'll take a practical look at multilingual themes, plugins, language tools, tips, and tricks for the WordPress blogger not satisfied with a single language. We'll consider language translation and grammar tools and consider the pitfalls of machine translation. We'll look at where you can get outside help from translation services, localization agencies, and multilingual freelance translators. We'll also offer help to Do It Yourself.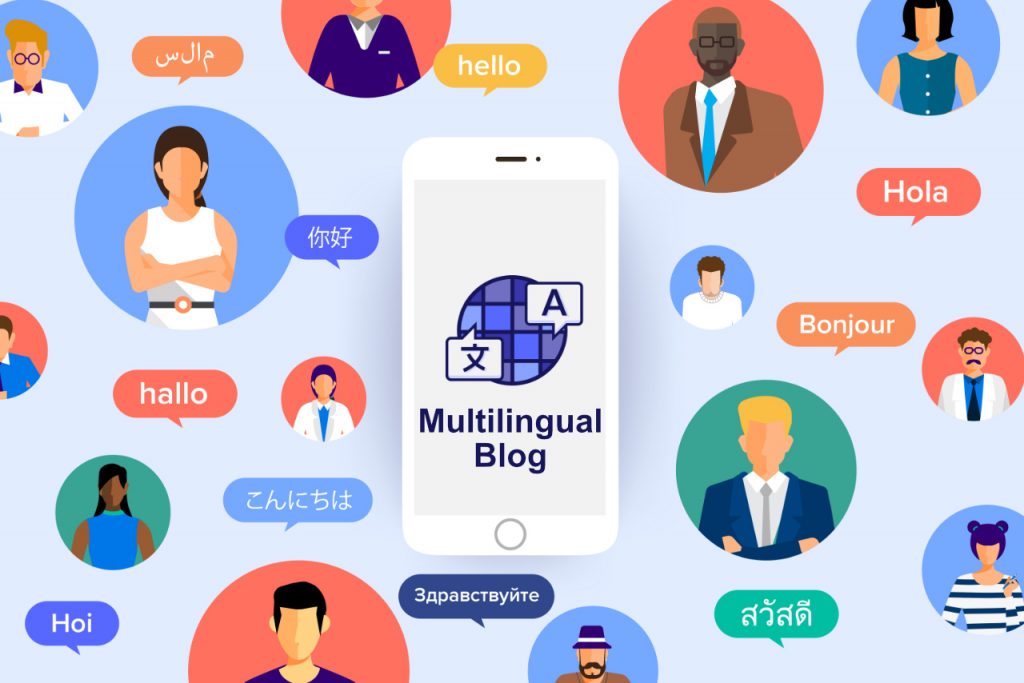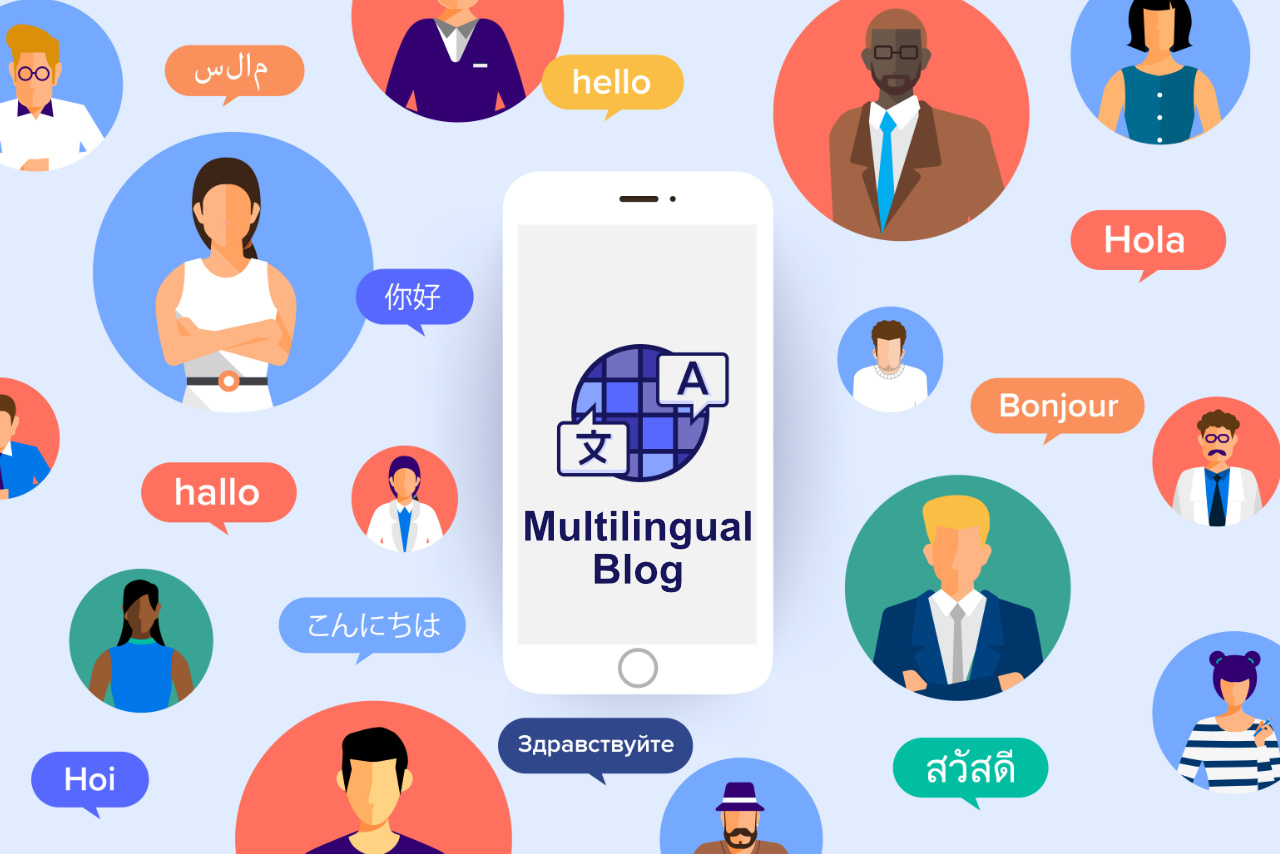 Setup A WordPress Multilingual Blog
What are the values of multilingual blogs and the benefits of localization?
Many bloggers soon hit their heads on what they perceive as a ceiling in terms of their audience reach and, therefore, their revenue potential. One of the easiest paths forward to break through this ceiling is to go after foreign markets through a process of creating local language versions of their blogs. The costs of translating and otherwise localizing content are far less than the expense of creating original content. Techprevue has offered some great tips for website translation here.
So if you have content of potential interest to audiences beyond your local market and native language, it's a no-brainer to consider expanding in the direction of localization. You can expand your social network and improve engagement with followers by offering content in the language that they think and speak natively. Most importantly, you can increase the organic search results by multiplying the number of pages you create and spread them around additional languages.
There are also competitive considerations for being a multilingual blogger. If your competitors offer content in additional languages, and you don't, you're handing them a walk-off victory. Get into the ring.  You can also learn from your analytics. If you have many visitors or views from a foreign area and see a high bounce rate from those visitors, you will benefit from giving them pages in their native tongue to keep them on your pages and engaged. Finally, creating a blog with worldwide coverage and multilingual support is a good long-term strategy, positioning you as a global player, not limited to your local space.
Getting outside help: translation and localization agencies vs. freelancers
If you have the budget, consider contracting a translation company to do the heavy lifting for you. First research translation companies (also known as localization agencies) and reach out to 3-5 promising candidates, requesting a free proposal for localizing your blog into additional countries. Then compare their offers to choose the one offering the best value for money.  If your budget is tight, seek out freelance translators on marketplaces like Upwork, Freelancer.com, and Fiverr. Their rates, usually expressed in cost-per word, are typically one-half to one-third of an agency.
What are those translation costs? Roughly speaking, agencies charge $0.10-$0.20 per word on the source website, while freelancers will charge $0.01 to $0.10. Each approach has its pros and cons. Freelancers are less expensive but require more management time and a higher risk of failure. Agencies cost more but can assume more of the burden and provide a one-stop-shop for the localization process. Either way you choose, your chosen agency or freelancer should guide you to terms of process and deliverables.
But if you're an independent and resourceful entrepreneur, who has managed to build a business around your blog, you may well be more inclined to do it yourself and rely less on consultants and contractors. This post's for you! Fortunately, plenty of bloggers have similar inclinations, and an entire ecosystem of software applications has arisen to save you time and money.  In the next sections, we'll point out the top plugins and multilingual themes to expedite translation and localization.
Which WordPress plugins can make your multilingual blog pop and perform?
The most important plugin for creating a multilingual blog with WordPress is WPML, which claims nearly a million users. It's packed with features, including excellent support for multilingual SEO and a multilingual CMS. WPML comes with over 40 languages, and you can add variants with an editor. You can use its auto-translation feature or link via a handy dashboard to various translation services.
Several competitive multilingual plugins have arisen to try to chip away at WPML's dominance. Check out Weglot, which claims some 10,000 installations and gets good reviews. Also, consider WPML Widgets, which expedite the building of language selectors, an important aspect of creating a globalized site.
What should you look for to find a multilingual-friendly WordPress theme?
There are WordPress themes that have given little if any thought to creating a bilingual or multilingual website. If you've chosen one, and you really want to go multilingual, you may need to consider replacing your current theme. Or, you can create a new blog with a new multilingual-friendly theme to support new target locations and languages, leaving your current site intact and just providing links to the additional language version.  Naturally, you want to avoid double work, but which route you take depends on your cost-benefit analysis of these alternatives.
Either way, you will need to seek out multilingual WordPress themes. What should you be looking for? You'll want right-to-left support, thousands of foreign language fonts supported, easy navigation among languages, and support for universal character sets. There are good multilingual collections on theme marketplace sites like Colorlib and ThemeForest. In our experience, you can't go wrong with BeTheme, which has 5-star reviews and reports 165,000 sales. If you run a creative agency, check out Artrium.
Which translation tools can improve your multilingual processes and results?
There are plenty of online translation services to benefit your multilingual transformation. What is the best online translation service? Well, the leader is Google Translate, largely considered the leading machine translation. You can go from Portuguese to English or English to Portuguese in a flash just by copy-paste or uploading full documents. Microsoft Translator is also a good translation website, free of charge. Either can serve as a universal translator. Both offer translation apps as well. Which is the best translator for your needs? Check out both and compare.