We all rely extensively on technology in today's rapidly changing digital world. This evolution throughout the years has streamlined our everyday necessities. One such evolution is WhatsApp; it has integrated seamlessly into our daily life. WhatsApp enables all our everyday communication, whether it be personal or business. It serves as our primary means of communication.
Nothing is flawless, as we all know. Hence, WhatsApp is not without its challenges either. Since no one wants their WhatsApp to be compromised, if it were, this would upset them.
If this unfortunate event happened to you, and you're not sure what to do about it. The first thing you can do is try not to fret and, if possible, try to stay tranquil. We completely understand how you're feeling, so please don't freak out, so you can attempt to evaluate the situation "WhatsApp hacked, how to recover."
We suggest you avoid panicking or getting impatient at that point. Therefore, bear in mind that the longer you resist taking action, the longer the attacker must exploit your data for their interest. For example, the intruder may send texts on your behalf to con other people. Even enlist the aid of your friends and relatives in scams.
So, you may begin by assessing the fraudulent activity. "How WhatsApp can be hacked?" may still be a mystery to you. But, there are several techniques outlined here by which your WhatsApp account could be compromised:
The user has clicked on risky links with fabricated headlines or rewards.
A hacker mostly tries to hijack the user's phone. He enables WhatsApp Web on a computer after gaining access to the victim's phone. Thus, the victim's WhatsApp becomes accessible to them.
Naturally, there might be many more possible outcomes for how this may have played out. So instead of determining "Can WhatsApp be hacked or not," our primary concern right now is figuring out a reliable way to get back your WhatsApp account. Of course, you should also restrict the intruder from accessing your WhatsApp to prevent data loss.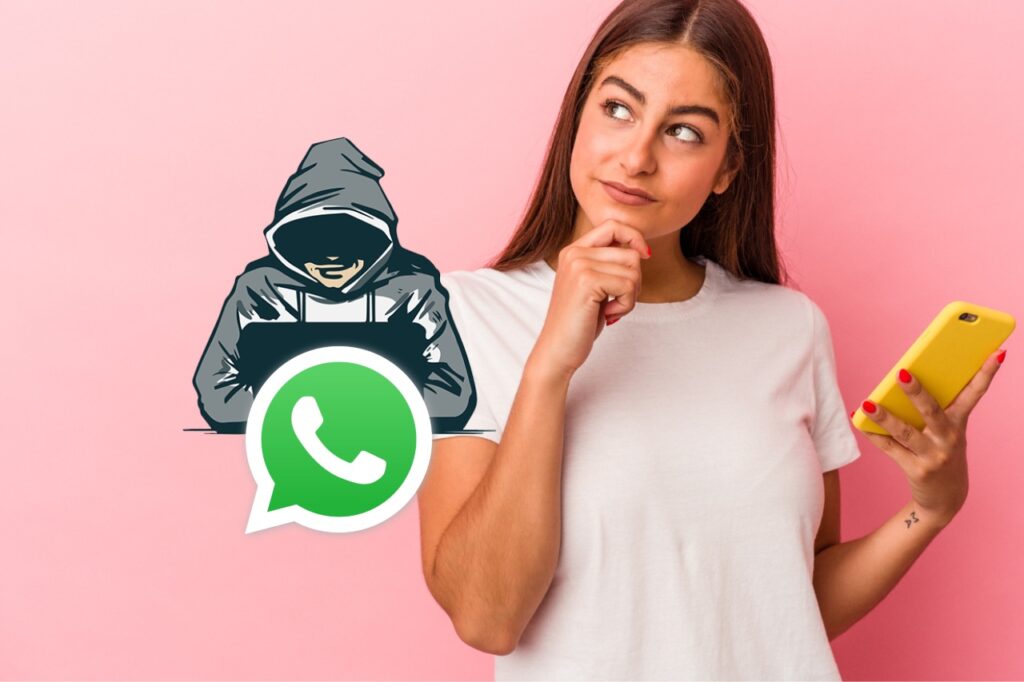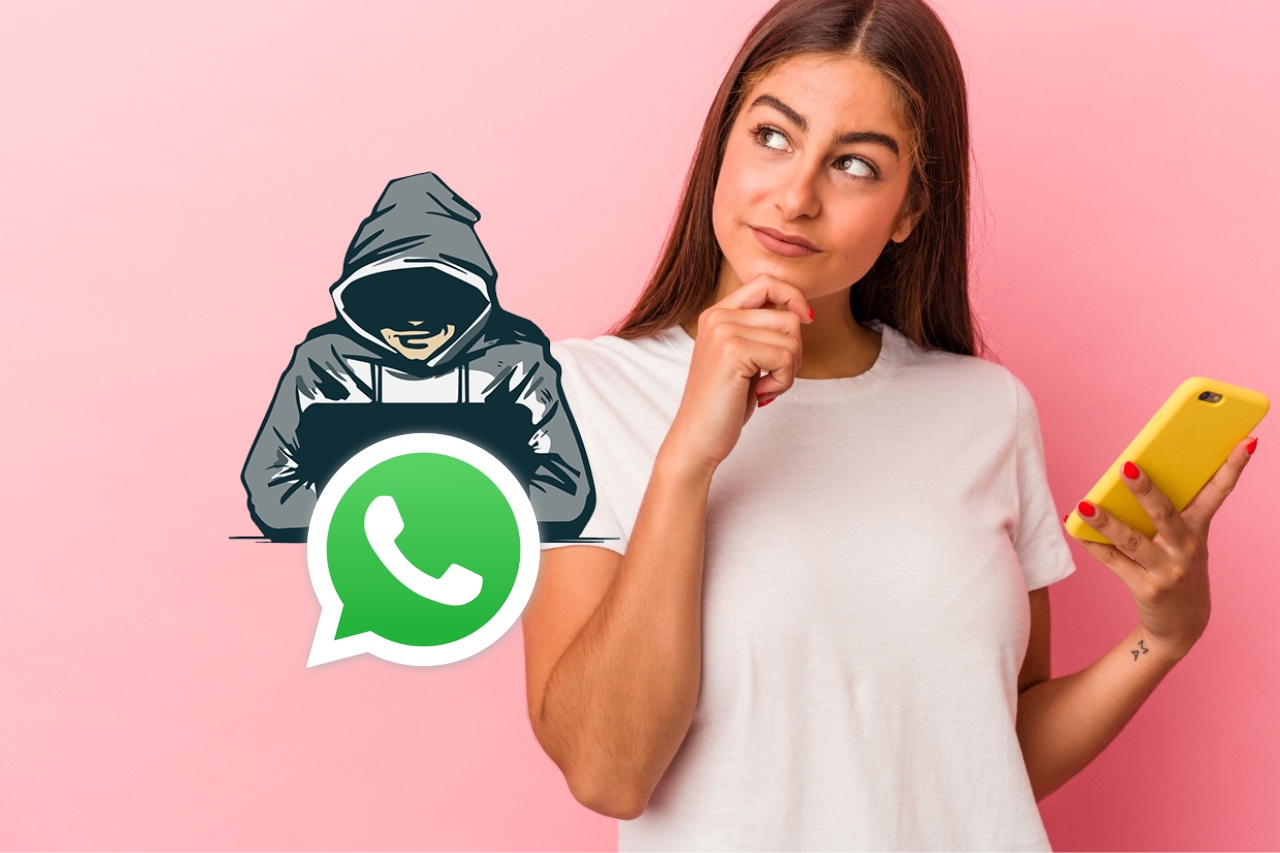 WhatsApp Hacked: How to Recover Fast
Explore some of the procedures outlined below to recover your hacked WhatsApp account to help you deal with this situation.
Log Out from Hacked WhatsApp Web
If you detect suspicious activities on your WhatsApp and find your WhatsApp Web is linked to an unknown device, you can resolve the situation. However, the only condition is the user has access to his WhatsApp account on his phone.
On every device, wherever WhatsApp is primarily login, users have an option to unlink an unknown device. This method alone is sufficient to recover your account.
Steps to recover hacked WhatsApp on iPhone:
Open WhatsApp on your iPhone.
Tap the Settings icon on the bottom bar.
Next, Tap Linked Devices.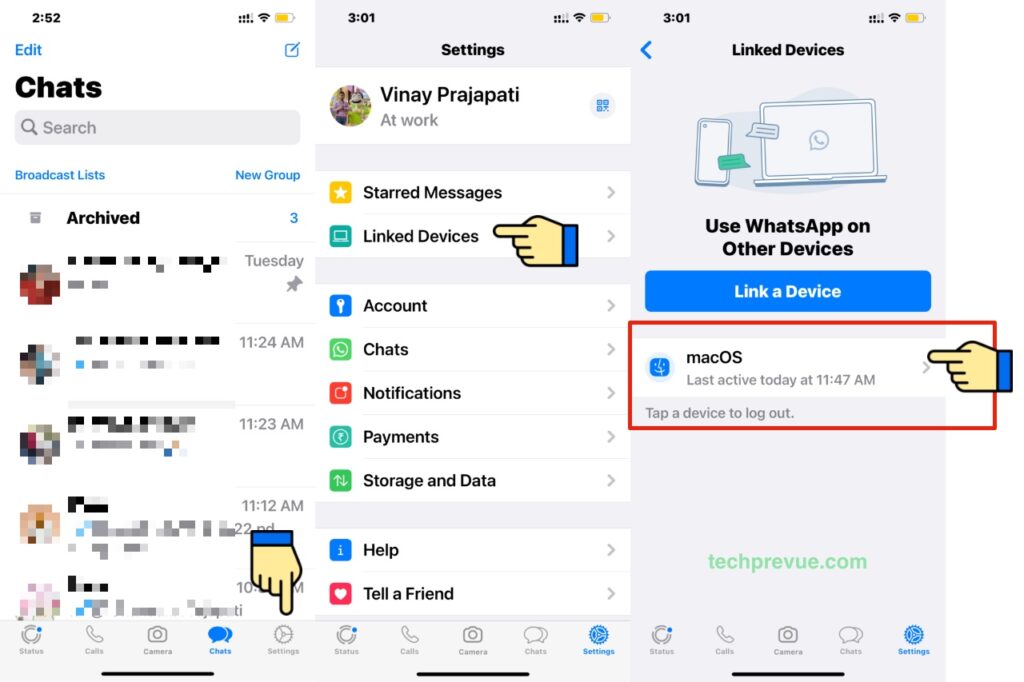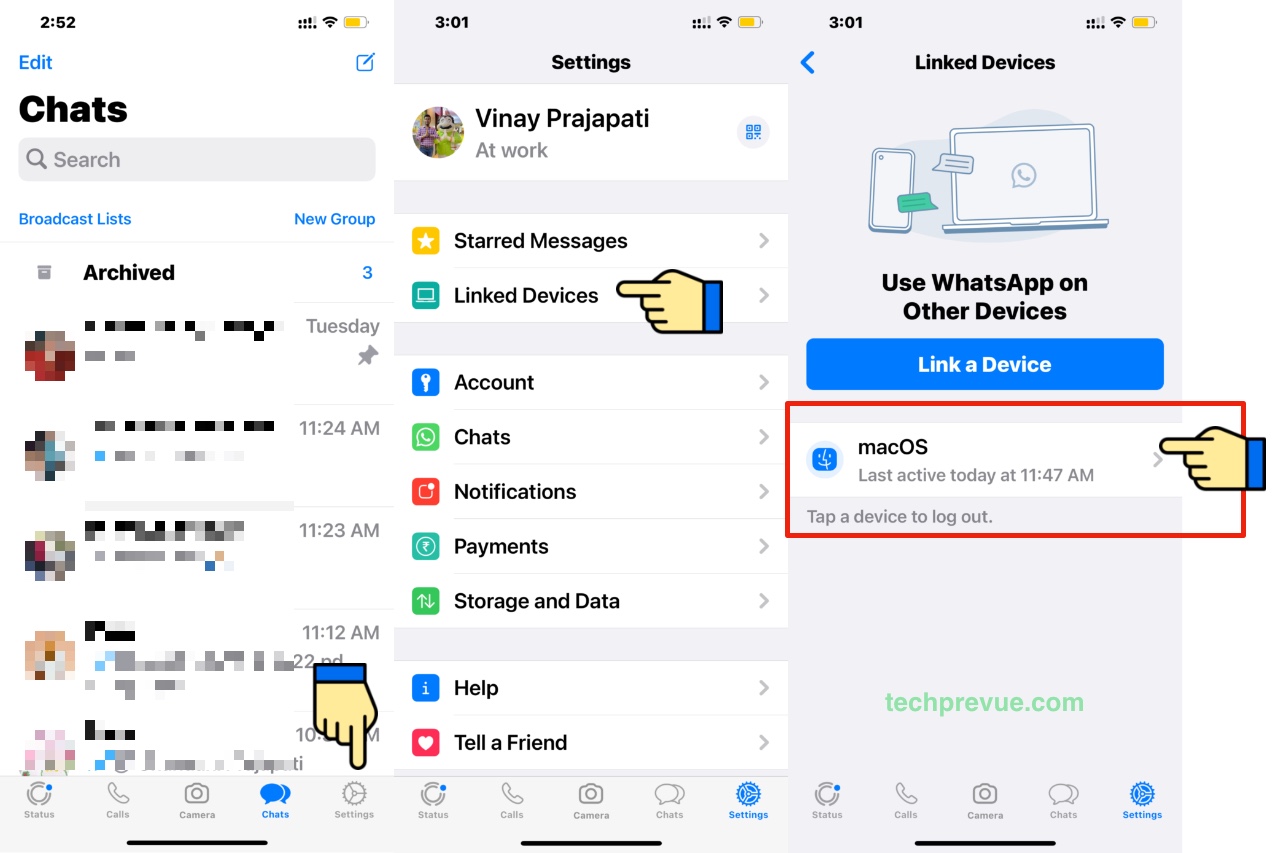 Now, you see all linked devices to your WhatsApp account.
Tap an unknown device to unlink to restrict access to your WhatsApp account.
Next, tap the red Log out button.
Finally, tap Log out to confirm the action.
Steps to recover hacked WhatsApp on Android:
Launch WhatsApp on your Android phone.
Tap the kebab menu, which resembles three vertical dots.
Tap Linked devices.
There, you see all linked devices.
Next, tap a device which you wish to log out from.
Finally, tap the red Log Out button.
Anyone who previously had access to your WhatsApp using the Web or Desktop version will lose access. Therefore, they won't be able to see your conversations and manipulate them.
It's all about "How to log out from hacked WhatsApp."
Request the Deactivation of Your Account
When your WhatsApp account may have been hacked and only logging out from WhatsApp Web doesn't exactly help you preserve your conversations and data. In that case, deactivating your WhatsApp account becomes necessary.
But first, let your contacts know that your account has been compromised. Additionally, they must not respond to your WhatsApp calls or messages.
To start the WhatsApp account deactivation procedure, undertake the following steps:
Launch the Gmail or other email app on your device.
Tap on "Compose" to write a new email.
An email format will pop open.
Type the recipient's address: support@whatsapp.com
Type the subject line: Lost/Stolen: Please deactivate my account
While composing your email, type a message about why you want to deactivate your WhatsApp account and send them some valid reasons and proofs to deactivate your account.
Don't forget to enter your phone number with your country code:
Begin inputting your phone number with a plus sign (+).
Next, type your country code.
Now, add your mobile/phone number.
Note: The country code added before your phone number allows you international calling and messaging.
Don't know what a country code is?
It is a unique numerical prefix to identify a country. People must type it before a phone number to make international calls and messages. If you don't know your country's code, search it on Google.
For instance, if the phone number to be dialed is XXXXXXX, you would type +1 (YYY) XXXXXXX. Where,
+1 is the country code of the US,
YYY is the area code, and
XXXXXXX is the phone number.
What happens after deactivating your WhatsApp account?
The support team won't remove your WhatsApp account instantly.
Your WhatsApp display picture will be visible to your contacts.
You will receive messages from your contacts for the next 30 days. They'll remain pending.
All your prior and present data will be accessible if you reactivate your account before passing 30 days. All unread messages will be available on your new device, and all your group chats will remain active.
You can't activate your WhatsApp account after 30 days. Meanwhile, if you get back your account, reactivate it before 30 days.
Restore the Factory Settings on Your Phone
There is a possibility that instead of a hacker or prying acquaintance, a malicious app might have infiltrated your WhatsApp account.
Therefore, logging out from hacked WhatsApp Web will be an ineffective technique. Furthermore, deactivating your WhatsApp account is also pointless.
Do you download premium apps from unverified websites? These cracked apps might secretly exploit your phone and other social media apps to get your private conversations and data. Such malicious apps run in the background and access your internet data and installed apps.
So it becomes necessary to "Erase All Content and Settings" on iPhone or perform "Factory data reset" on Android in such circumstances. After doing this, you restore all default settings and remove all third-party apps from your phone.
Steps to reset iPhone:
Tap Settings on your iPhone.
Next, tap General.
Now, scroll down to the bottom and tap Transfer and Reset iPhone.
Next, tap Erase All Content and Settings
Finally, tap the Continue button.
Steps to access factory data reset settings on Android:
Launch the Settings app on your phone.
Tap the search bar on the top.
Type "Factory Settings."
Tap on "Factory data reset."
Again tap "Factory data reset."
Scroll down and tap the blue Reset button.
Enter your current PIN. (If you have enabled PIN.)
Finally, tap the blue "Delete all" button.
How Can I Stop My WhatsApp from Being Hacked?
You can prevent your WhatsApp account from being hacked. So, you won't require recovering your WhatsApp account or doesn't need to tap the menu "Factory data reset" on Android devices. You may accomplish this by taking basic safety measures:
One of which is to keep your smartphone locked and safe. Never leave your phone unattained. As a result, your phone will be less likely to be stolen if you do. Additionally, you'll be able to block a prying acquaintance from hacking your phone or snooping through your texts.
One of the best approaches to stop hackers from accessing your account is to enable two-step verification. Therefore, anyone attempting to access your profile will be required to provide a six-digit PIN if this feature is activated.
Lock your WhatsApp using a third-party app locker.
Opt for disabling chat backups too.
Make your WhatsApp chats invisible to intruders accessing your phone by archiving the chat.
Now, you know "how to secure WhatsApp from hackers."
Final Thought
We have tried to provide nearly all the information on the topic "How to get back your hacked WhatsApp account." So, use WhatsApp carefully, never install nefarious applications, and block intruders that want to steal your data.
Make your WhatsApp safe and secure, and you may not even encounter such a terrible experience. So happy WhatsApping, and keep it safe!