Social media is a booming space for marketers now a day. Even since the dawn of social media, it has gone through numerous changes. Still, one thing that remained constant is that it involved people, and all of its underlying principles depended on making people develop communities. It is the best prospect for businesses to finding new customers. Social giants like Facebook, Twitter have been there for a while, but there have been new additions, too, like Snapchat and Instagram.
Instagram is one of the most talked-about social media platforms people use for socializing and for their businesses. With a massive family of 1 billion monthly active users, it is a platform where you can do business with all kinds of visual content you've got for your business.
Instagram is still growing, and the number of users is increasing rapidly. With this rapid growth and a platform where you can find and interact with your audience and make as many prospective customers as possible who wouldn't want to use this space for business.
What is Instagram?
Instagram is a photo-sharing mobile application or app. Instagram has followed in the footsteps of its predecessors Facebook and Twitter are now caught up in their popularity. It has gained much popularity in very little time. Initially, Instagram was created so that people could add different filters to their clicked photos from their mobile phones and upload them. It was done to make the work of the ardent snapshooter easier. You can upload from Instagram too and can decide to share publicly with your followers or privately with your friends. The video-sharing feature, though, is relatively quite new on Instagram.
How Does Instagram Work?
Like any social media, Instagram has a theme, and you have to know and follow that to have success on Instagram. Firstly, since it is a photo-sharing app primarily, you need to click good pictures. They do not have to too artsy all the time but make sure that they depict the theme of your business or timeline so that when people visit your timeline, they can get a clear idea about what your Instagram profile is. There can be different themes, from food blogging to nature photography and even poetry.
Marketing Potential of Instagram
Online businesses always search for scopes for better business marketing. For this reason, business owners indulge in different business marketing techniques. In spite of indulging in different business marketing techniques, success seems not easy to come for many businesses. To deal with such hardships, they should continue looking for better scopes for business marketing. To make a business work with more efficiency, proper business marketing strategies are required. For chalking out the strategies, you need to include Instagram as the platform for business marketing.
This business marketing platform comes with many benefits in the offering. However, at the same time, you need to be precise with your approach to business marketing with Instagram. In the first place, you need to understand how you can use this platform? You should get accustomed to this not so conventional social media platform. Unlike other social websites, this social platform is not used for sharing text-based content. It is mainly used for sharing videos, images, and other multimedia content. Thus, for business marketing through Instagram, you need to create excitement and impressive business marketing content.
Now, at this point, you must be thinking about how such a social media platform can help your business to grow? How could it be beneficial for your purposes? Find the advantages of Instagram for business marketing in the following section of this article.
Since Instagram is different from other social media websites, it motivates business owners to create and share different kinds of content. Till now, people use to believe that online content for business marketing is text-based content. Well. It is obvious that text-based content will always have its eternal demands. But, at the same time, other content will also gain popularity. Text contents are quite boring for some people. For a change, they want to find more interactive and interesting content. This is why you need to invest in Instagram marketing.
On Facebook and Twitter, people share conventional text-based content for business marketing. But, for Instagram, they feel the urge to create content that is different as well as suitable for this platform. They try to create interactive as well as interesting multimedia content. This will help their businesses to grow immensely. Eventually, this will lead to massive business success. Sharing interesting content will enhance your followers on this social media platform. To enhance some followers, you should also know the concept of Like4Like.
Get ideas on market trends
Instagram is a youth-based social media platform. There are senior members, but people belonging to the younger generation are mostly found to be Instagram members. This gives the opportunity to the businesses to understand market trends. Young people mostly control the market. Thus, a sudden change in the market scenario can easily be understood when you are in touch with a young generation of people. You shall get an idea of market trends even before your competitors. This is the biggest benefit of Instagram, as it helps your business to transform itself as per the upcoming changes in the market.
Easy to mingle with clients
Instagram is a simple social media platform that simplifies communication between two people or user accounts. A business can never grow without proper communication with clients or customers. They shall face different hiccups or problems from different aspects. You cannot think about running a business when you do not have interesting in mingling with people. As a business unit, you should find scopes for more friendly and informal communication modes with customers or clients. It helps to build a relationship. This bond of relationship is precious as it helps the businesses to grow.
Communication through Facebook and Twitter is well known for business owners. Instagram could be a new thing for them, though this platform is also praised for its seamlessness. You shall get amazing business benefits with effective Instagram marketing. This social media platform is user-friendly, and it makes communication between two persons quite seamless as well as enjoyable.
Expansion of online presence
At different stages, different business owners come with the idea of expansion of business exposure. Today, in the world of digital marketing, the concept has not changed yet. People would love expending business presence over different social networking websites. Many business owners trust Facebook and Twitter. Most of the percentage of social media users are indeed from these two platforms. But, at the same time, you cannot simply ignore Instagram and other social media websites. They may have a lower number of users, but they can bring good marketing results for your business. Many people like to spend time on Instagram rather than spending time on Facebook and other social media websites. As you enhance your online presence, you shall get more business benefits. It will surely draw more popularity. It will fetch more potential customers, and that would end in attaining higher profitability.
Video presentation for business marketing
As stated earlier, Instagram encourages business owners to get creative with social media business marketing content. Due to the popularity of Instagram, infographics content has become famous. What are infographics? Well, this is a type of content that comes with visuals and texts. Texts are used minimally, while visual has been used for easy interpretation of complex procedures. For example, you run a food delivery chain. Now, the concept of ordering food and obtaining it could be complex. Making people understand such a complex concept could be difficult when you are using plain text.
The use of infographics and video presentations will make things easier. They will help your business to explain new products in a better way. A video presentation will help people to understand more about your products, especially if the product is newly launched and people have lesser knowledge of it.
SEO on Instagram
Like any other social media, Instagram also has a search engine connection. It is beneficial if you make your content with search engine optimization so that it will appear on top of Instagram searches and on Google search as well. Also, now Instagram allows a different profile set up for business owners. Moreover, you will have some extra features than the private personal accounts, such as insight into your followers' activity, which is a great advantage as you will know when they are most active and on what posts, and then you can repeat that timing and similar content to gain more followers. Also, there are options to promote your content on Instagram. You can link your Facebook page with your Instagram business account and provide a link to your website or an affiliate link that you would like to promote.
Affiliate marketing with Instagram
You can use Instagram to monetize your work through affiliate marketing. Once you gain enough followers, you can expect that they will put their trust in you, and you can direct them to some products or links that you would want them to see. Moreover, most of them probably will. With the traffic going to the website with your given promotional ink, you will earn a hefty commission. You can endorse products on Instagram too with the photo-sharing facility and include promotional content in the caption. Just like any other social media, Instagram is based on community work and personal bonding. So always make sure to treat your followers with kindness and reply to them as much as you can. Slowly but gradually, they will begin to trust you and relate to you. Eventually, it is guaranteed that your Instagram followers will increase.
Do not indulge in apps that promise you to increase your Instagram followers, as this opens up the chance of your account being hacked. Also, Instagram considers these types of activities unethical, and your account might get banned due to this.
Ways to Use Instagram for Small Business
Most of the brands are doing business on Instagram, and many are still thinking about whether they should or shouldn't. My advice for all those newcomers is to start doing business on Instagram; it will help them in many ways.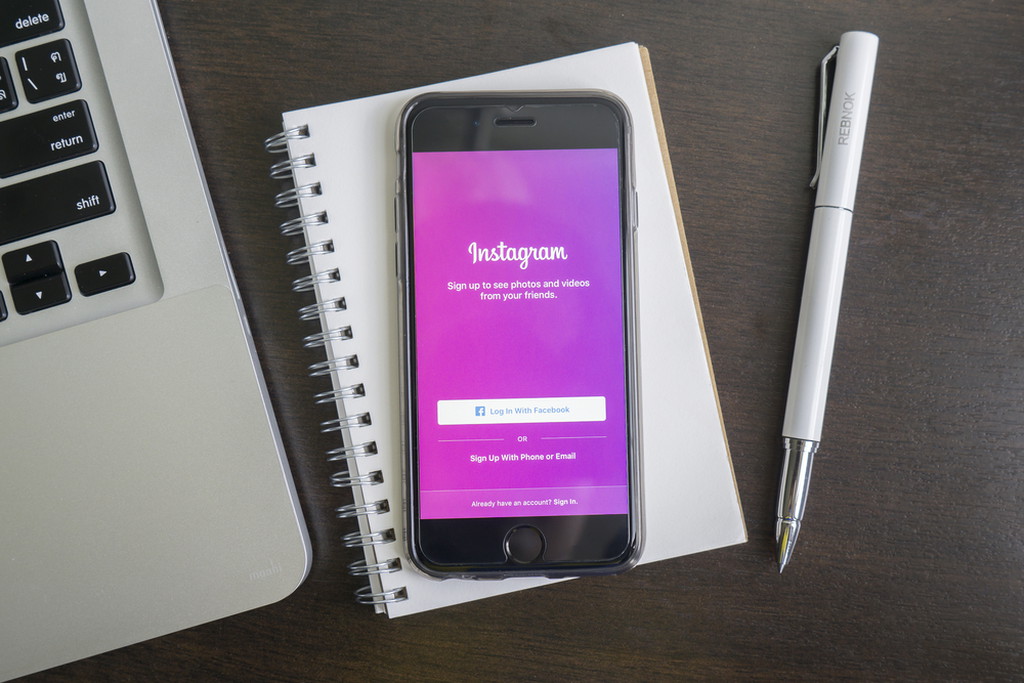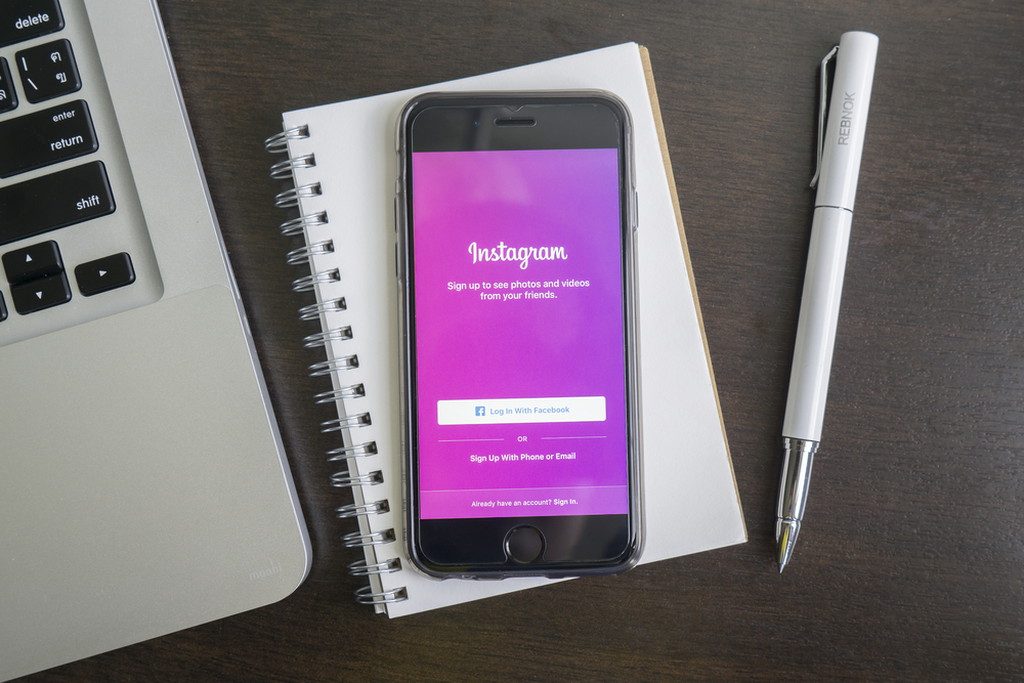 So, today I have collected some ways to use Instagram for small businesses.
1. Optimize your small business account
First things first, the most important thing when you are using Instagram for business is to make a business account on Instagram that you can operate along with your account. Instagram business account enjoys many features that are very useful for understanding your community and doing your business.
One important feature is Instagram analytics that lets you learn about your Instagram community in depth. It gives the user a complete report of impression and engagement data. So when doing business on Instagram, you must take advantage of this analytics.
Another part of optimizing your Instagram business account is to use a name and profile picture that you use on other social media platforms for brand recognition. Add a brief bio that tells your target audience what your business does for them and adds a link in your bio that leads your audience to your website etc.
2. Use high-quality visual content
Instagram is all about visual content. It has many features that visually define your business. So, to get the best results from Instagram for your business, you must be using high-quality, attractive, interesting, unique, and engaging visual content.
Photos and Videos: When using Instagram for business, one must be using high-quality photos. There is nothing worse than posting blurred unattractive photos or videos of your product. Instagram now allows full-size portrait and landscape photos to be posted. In addition to pictures, videos must also be posted.
Slider: Another feature for your visual content is that Instagram allows you to post more than one photo/video in a single post. Your followers only need to swipe to see the collection. For instance, businesses can use this feature to show how a single product can be used in different ways with a slider's help.
Instagram Stories: This feature allows you to add content that will disappear after 24 hours. It has many face filters and options like boomerang, rewind, superzoom, etc., to make fun videos for your followers. Instagram stories also allow you to add a link if you are a verified user. Businesses should be using this feature to show their audience the fun side of their business, to share the scene moments with them.
Instagram live: Businesses can use this feature to conduct Q/A sessions with their followers or conduct a live session of any event related to their business.
3. Engage your audience
On Instagram, Engagement is the key to everything. Without any doubt, engagement is the primary factor in gaining followers on Instagram. There are many ways to engage with your audience.
One is to interact with them as much as you can. Show them the human side of your business. Reply to their comments and answer their queries. Comment on their posts when possible for strong interactions.
Follow people who follow your brand. In addition to it, follow your industry influencers and other brands that are related to your business.
Run contests for your followers to engage with your followers and reach your targeted audience. Ask your followers to tag their friends in your post and follow your brand to win an attractive prize.
User-generated content is another way of engaging your community. You can create user-generated content by reposting your followers' photos/videos that they post using your brand product.
4. Maintain the consistency
Posting on Instagram needs to be consistent. You should maintain a routine of posting stuff if using Instagram for small business. This routine can be set according to your audience's engagement pattern. Find out a time of the day and posts from your Instagram business analytics results that are most engaging for your business. Use these results to find a balance between how much to post and when to post.
Read – How to Increase Instagram Privacy and Security?
Hashtag and Instagram are best friends. In almost every post on Instagram, you will see at least one hashtag in its caption. Hashtags make your post discoverable to your target audience. So whenever you post on Instagram, don't forget to add hashtags to its caption. Businesses must use a branded hashtag unique to their business or brand. Hashtags should be related or relevant to your industry and business. Emoticons can also be used in hashtags. Most importantly, hashtags that are trending in your niche should never be forgotten.
So, these were some most important details that will help you in using Instagram for small businesses. Learn more tips to promote business on Instagram.
Conclusion
In business profile mode, you do not have a choice, but in personal profile mode, you can decide to set the privacy of your profile to private or public. If you want to promote your content, you should set it to the public; otherwise, the tags will not help your content show up in the search. Some hashtags might be more popular than others, and you probably need to do a little research before finding the right combination of tags to use on your photos and videos.