If your slow Mac is driving you mad, first try these troubleshooting tips to optimize Mac performance before buying a new one.
Macs are simply beautiful, easy-to-use, and usually do not require much care – that is why we love them so much. The following options will give your Mac a new breath and save the power of money. Unless your hardware is outdated, you can manually perform all upgrades and take care of your macOS.
Improve Mac Performance
1. Run Disc Utility and repair disc permissions
Wrong permissions often cause slowdowns on your system; that is why this is the first thing you should check before moving on to other steps. Why repair disc permissions? Initially, all files and directories have certain permission types, i.e., read-only or executable, so that programs could not modify your system files without your permission. After a while, the original permission might be assigned in the wrong way and can cause lag in your system. During the repair process, your Mac will check the files on your system and match the permissions.
This process will repair only macOS system files, whereas your personal files and third-party applications will not be altered.
It is a safe and simple process, follow these steps to repair disc permissions:
Open Disk Utility: press Command + Space → type Disk Utility → Enter
In Disc Utility window Press "Macintosh HD" → Click on First Aid button → Click the Run button to check if it is required to repair the volume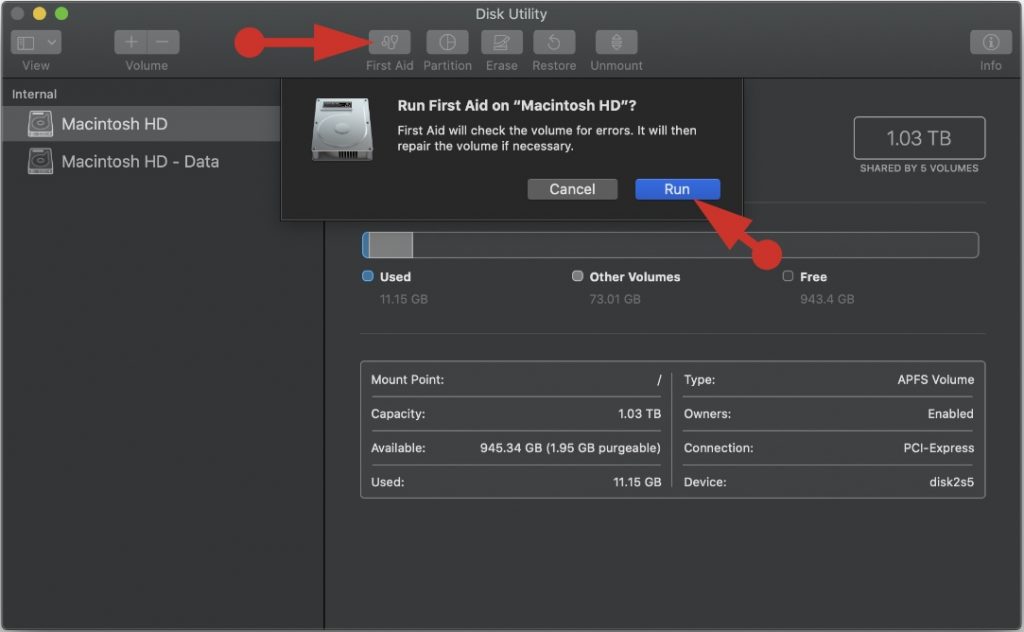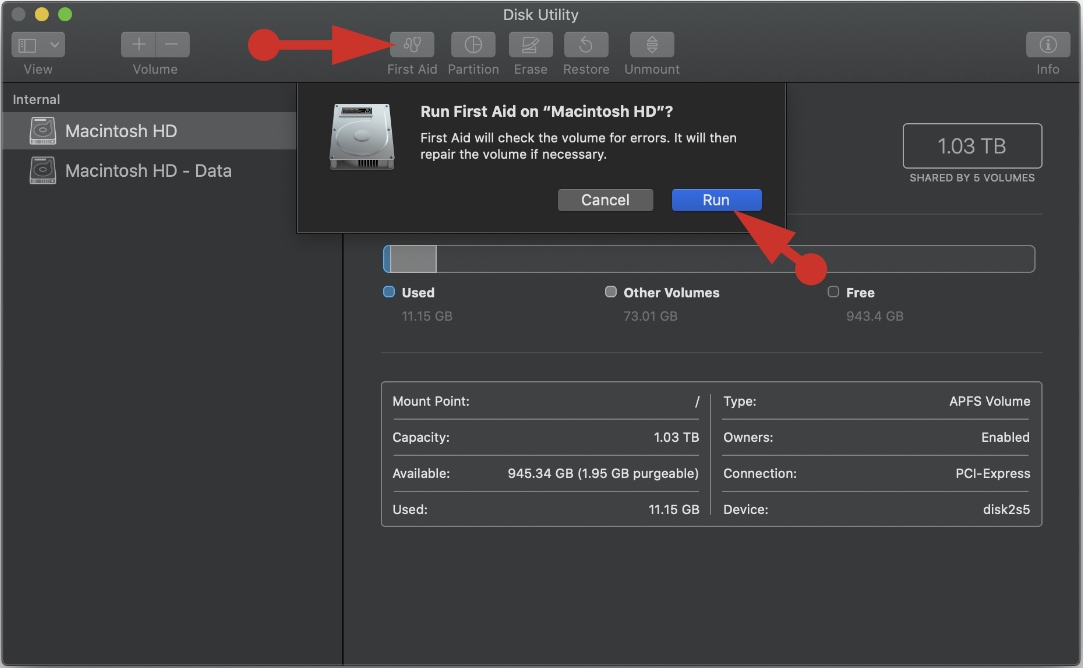 2. Update your macOS
Always keep an eye on the macOS updates as they are aimed at plugging different security flaws. Apple regularly initiates updates to protect its users from vulnerabilities. Timely updates also ensure your Mac works without slowdowns.
To check if macOS update is available
→ Hit the  (Apple icon) given in the top left corner
→ select "About this Mac"
→ Click on the Software Update button
→ A software update window will be open. Update your macOS if there is an update.
Find any updates available for you in the drop-down menu located in the Apple icon. You will find the Update option on the App Store button.
3. Clean Up Your Hard Drive
Get Rid Of Duplicate Files
To unclutter your Mac, first of all, delete the duplicates. Duplicate files can be found using Finder. Follow the method below:
Open a new Finder window
In the search field, enter the wildcard asterisk symbol
Make sure the Size and Kind columns are displayed
Filter the results by Kind, and you will see the list of similar items
This method is fairly accurate because it shows identical files listed by name, type, and size. Just delete any files that you don't want to keep, but first, make sure they are duplicated. Unfortunately, this method doesn't let you determine whether the files are true byte-level copies, but there is enough information presented to be able to make an informed decision.
4. Remove Unused Languages
What are the language files? There are plenty of languages in every application installed on your Mac. You may have never used Bulgarian or Latvian, which are just waste space and can be safely removed.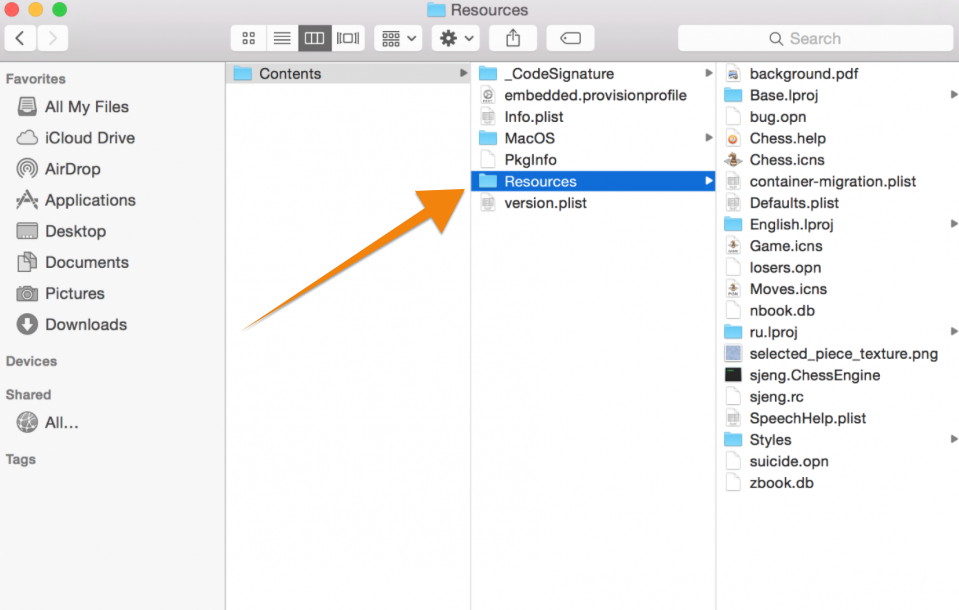 To delete unnecessary language files: Open the Resources folder → Find folders ending with ".lproj" → Drag these files to Trash. Every folder contains language files for one particular language and thus has the name of this language or its shortening.
5. Reset Safari
In Safari, some of the program's features can take up unnecessary space: cache files make your browsing quicker, but can quickly consume hundreds of megabytes.
From the Safari menu bar, select Safari → Preferences → Privacy → Manage Website Data → Remove All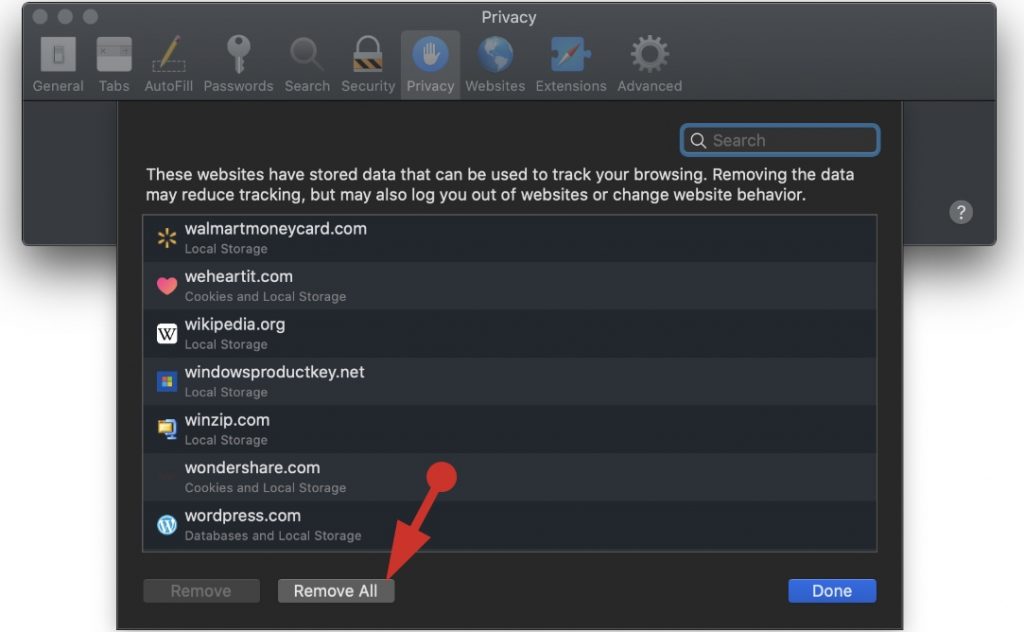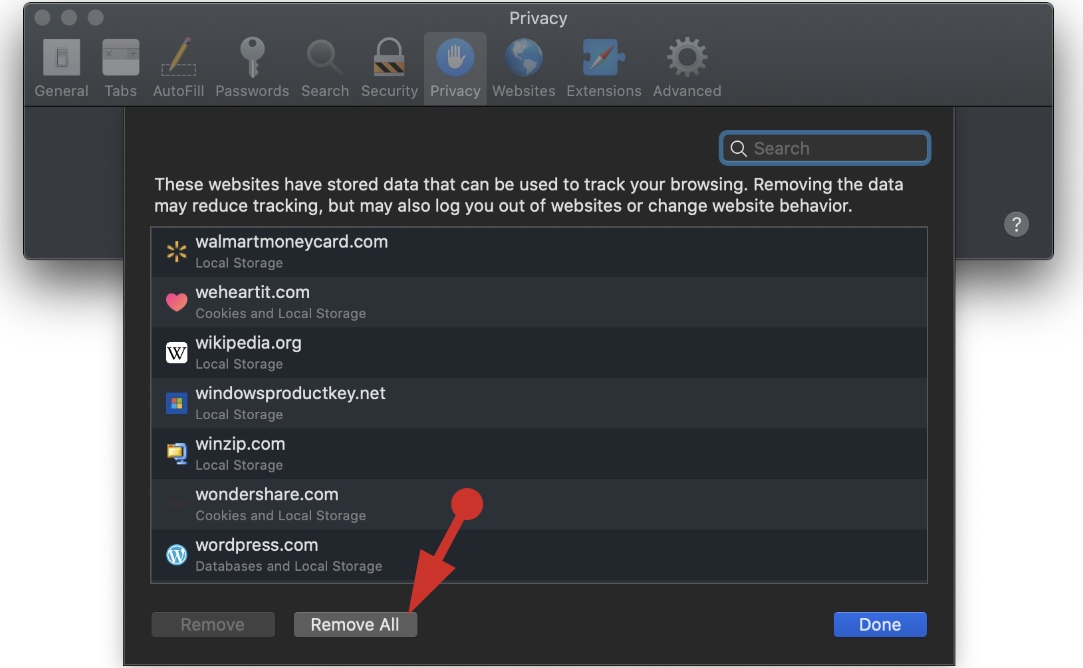 If you're running macOS X 10.9 or later, select the Advanced tab in the Preferences window and uncheck the box marked Stop plug-ins to save power → Quit and relaunch the browser.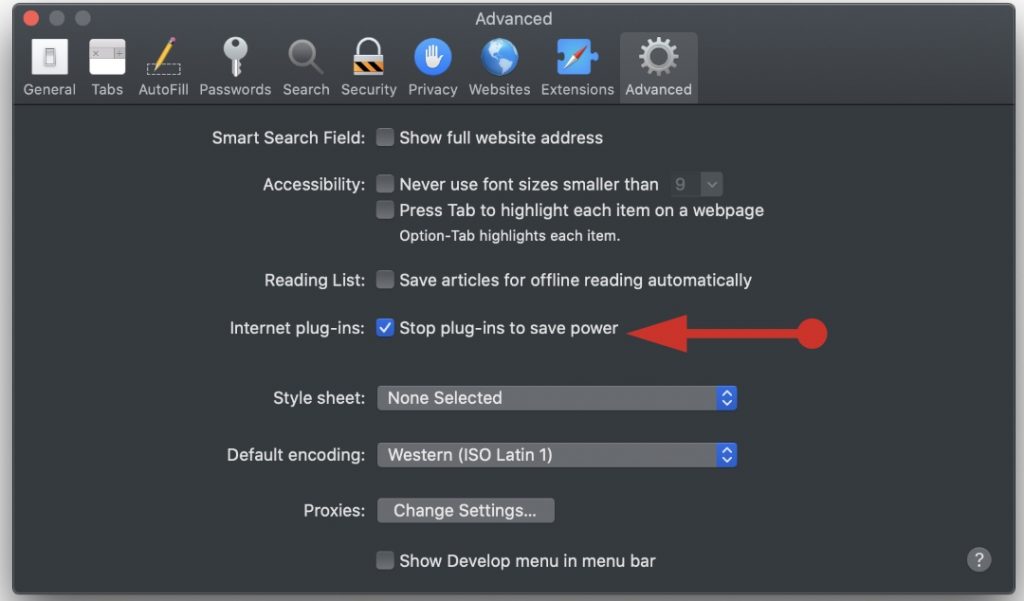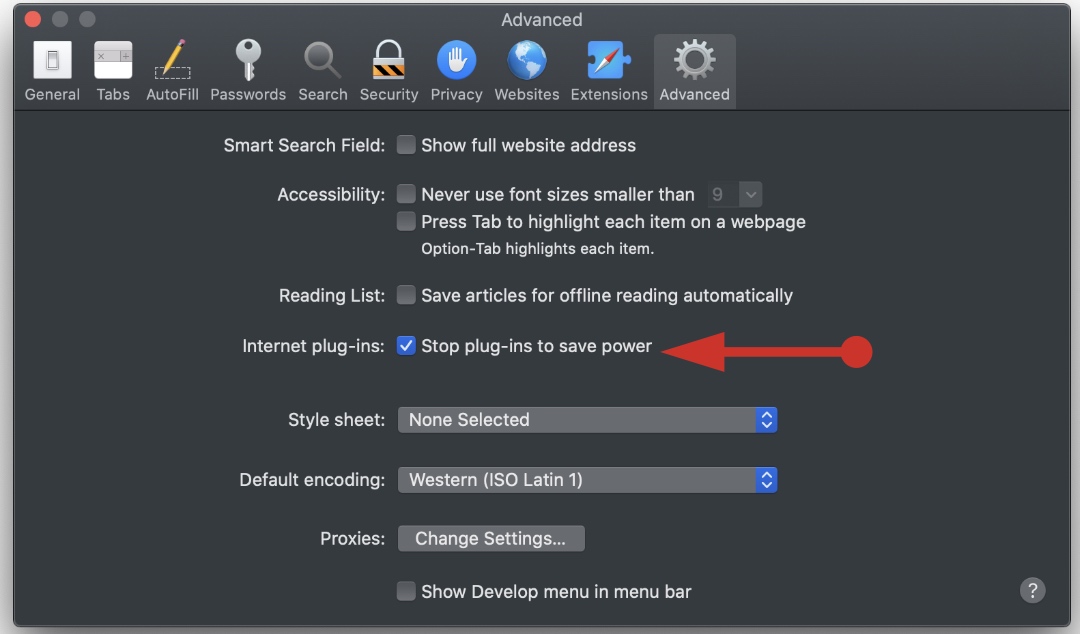 To free up more hard disc space, you'd better delete the unused applications, clean up system logs and delete old iOS device backups.
6. Use Mac Maintenance Software
You can either go through these steps by yourself or use Mac utilities that will perform all the tasks in one click. Among the most popular Mac maintenance programs are CleanMyMac, MacKeeper, CCleaner, AVG Cleaner.
Such applications as MacKeeper apart from cleaning and optimization features also include antivirus protection, live-chat with Apple Certified experts as well as additional encryption and anti-theft tools.
Conclusion
These tips to optimize Mac performance will help you to expand your Mac's life for a while without buying a new machine.