There are so many more choices today for students who need to buy textbooks for school. Before the advent of digital texts, there were only two choices – whether to buy a new or used textbook. Today, cash-strapped students have more choices in how to spend their textbook dollars. It is wise, though, to understand the options so that you can make the best choice when you buy textbooks.
The Options-
Buy a New Print Book
The pros of buying a new print book are that you don't have to contend with marking by other students and that it may be preferable to you visually. When digital books came out, many prognosticators suggested that print books would be abandoned entirely. The truth is that many people, even many digital natives, prefer print books. Publishers have realized this and sell all of the other digital amenities along with the print book, usually as an add-on. Thus, students get that tactile feel of a print book while also having access to all of the online goodies that come with digital editions of books. Finally, as a purchaser of a new print book, you will have the text for many years, if you will need it in your field.
The cons of buying a new print book include the fact that you will likely pay the most for the book if you are buying the print edition. Also, some students find it easier to cut and paste and embellish to create notes from their digital textbooks.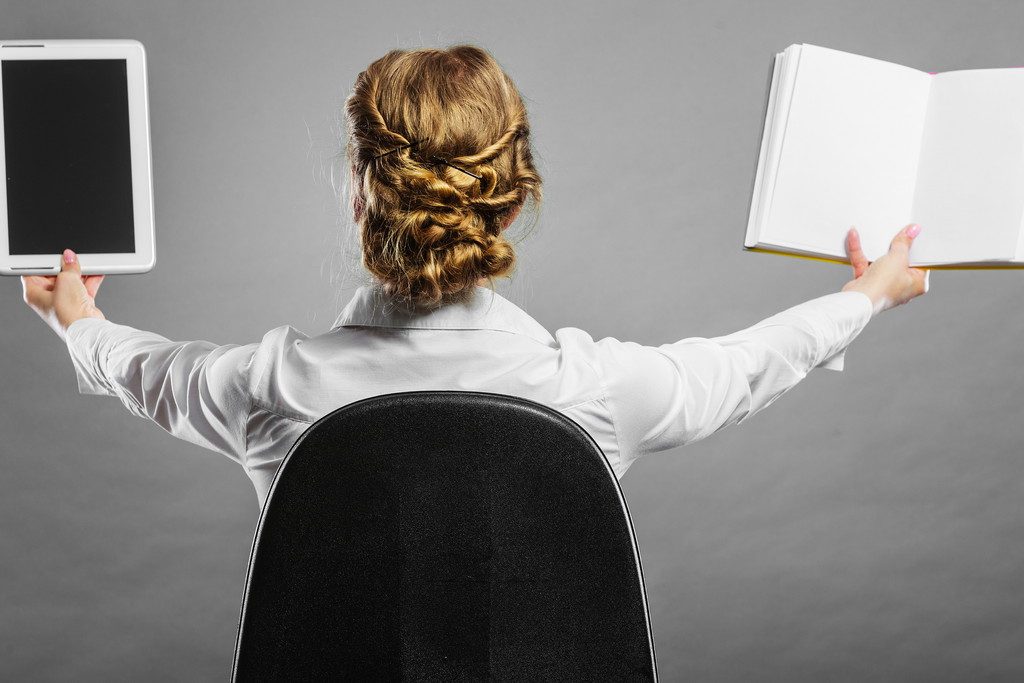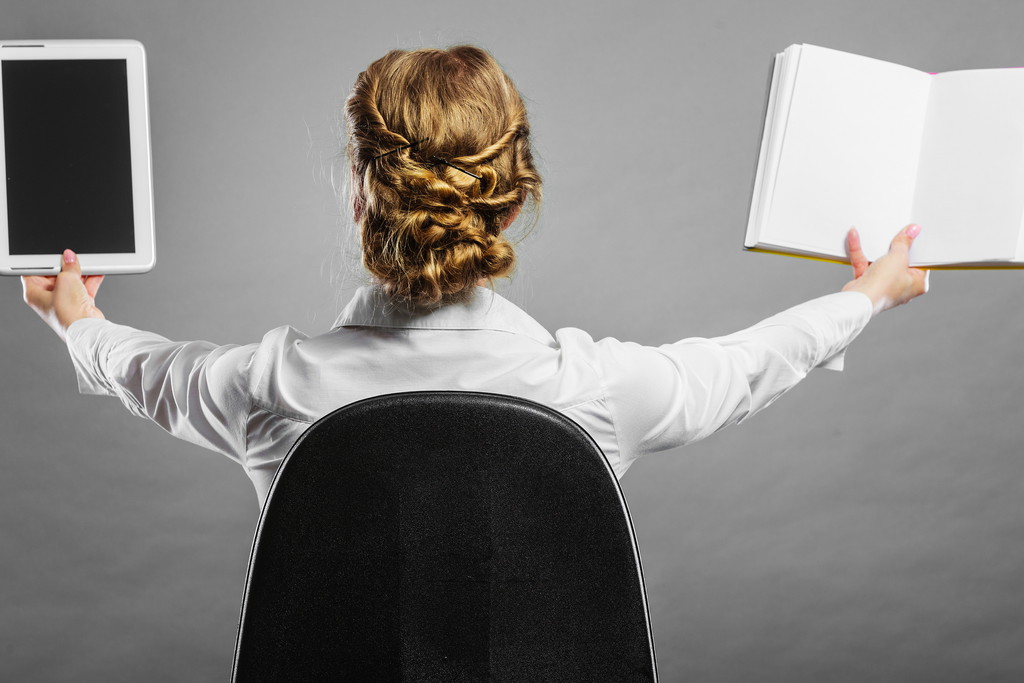 Buy a Used Book
This is another tried and true option.
The pros are similar to buying a new print book in that:
You will have the tactile feel of a print book.
You will likely be able to use the book for many years if it is necessary for work in your field.
One more pro is that you will save considerably over the cost of the new book.
The cons of buying a used print book include:
Contending with someone else's markings in the book.
You will not have access to the digital features that come with the book, unless and if you can buy another digital access key for the book. Not all publishers allow this with a used book purchase.
You can't cut and paste and embellish to create notes from the text like you can with the digital version.
Renting a Print Book
One of the new textbook options is to rent a print edition of the book. Rental agreements tend to include the postage price to return the book to the textbook seller. Even with shipping both ways, renting a print book is an attractive option for those who prefer the tactile qualities of a print book because the rental cost is low in relation to buying the new print book.
Sadly, though, you will likely not be able to write in the rental textbook and, with most textbook sellers, are limited as to how much highlighting you can do. If you return a book with too much highlighting so that it is not in at least an "acceptable" condition for the next student to rent, you will have to pay for the full cost of the book. There are also usually no digital access codes supplied with rental books, although the publisher may sell them separately.
Digital Books – Rentals
A big plus with digital books is that you often have the choice to rent or purchase the eTextbook. Renting a digital text that expires after the end of the class can be a cost-saving option for books that you will not need after the class has ended. You likely will have access to the digital online information that accompanies the book, but you may need to pay more for the privilege. Another big advantage with the digital rental option is that you can receive the eTextbook instantaneously if you are purchasing your books a bit late. You also are able to cut, paste and embellish to create quick notes from your text.
The cons of renting digital texts are:
You will lose access to the text after your class ends, but you may have the option to buy the book within 30 days.
Many people find reading a print book easier ergonomically.
Digital Books – Unlimited Usage
Buying the digital edition of a text can often save you money over buying the print version. One cannot assume that all digital textbooks sold are for unlimited usage, so it is crucial to read the fine print and ensure that you are actually buying the permanent rights to keep and use the eText.
Other pros of buying the unlimited usage digital version of a text include:
You will have access to your textbook forever on your computer for reference at any time.
You will likely have full access to the online extras that come with the text without paying for the access code separately.
You will be able to create cut, paste and embellish notes from your text with ease.
You will be able to purchase and use your text instantaneously.
You will not have a load of heavy books to haul around. Everything is on your laptop to study where you will.
There is nothing to have to try to sell back at the end of the term.
The major con of buying an unlimited usage digital version for most people is the less than tactilely appealing format.
Overall, when you buy textbooks, there are more options today. The choice of what form of the textbook to purchase is dependent upon preferences about print and note-taking styles, whether you will want to keep the book after the term ends, whether you want or need access to the additional online information that the publisher provides, and is dependent upon your budget. A big key with rentals and digital books is to ensure you fully understand the terms of the rental or digital purchase in advance to avoid surprises.