Suppose your Facebook friend sees a funny post and shares the same with you. As you open this post, encounter one of the messages saying, Sorry, this content isn't available right now, This content isn't available right now, or This content isn't available at the moment on Facebook. All the fun turns into dust before your eyes. We are here to help you out. We will do in-depth detailing about this Facebook error.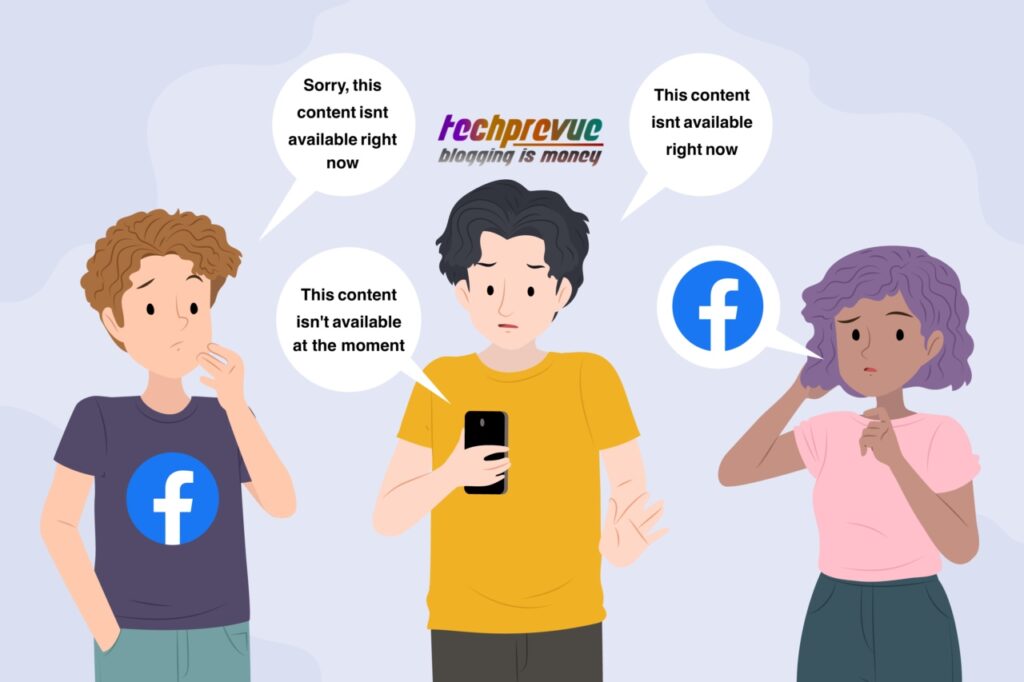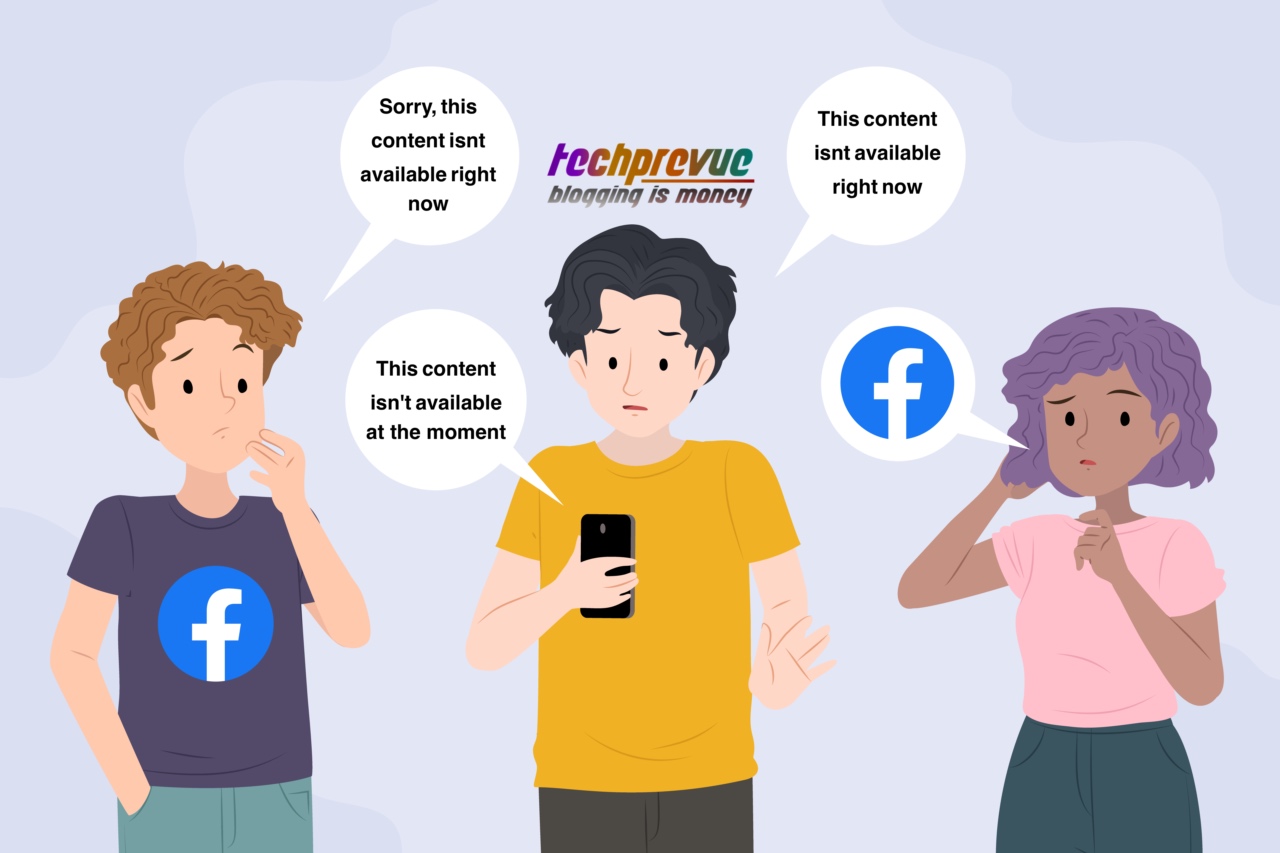 10 Reasons for Sorry, This Content Isn't Available Right Now Facebook Error
Before we dive into the topic, why do I see? Sorry, this content isn't available right now on Facebook. However, we first know why this error occurs. What are the main reasons behind it? Is it normal to encounter these errors?
You may be logged out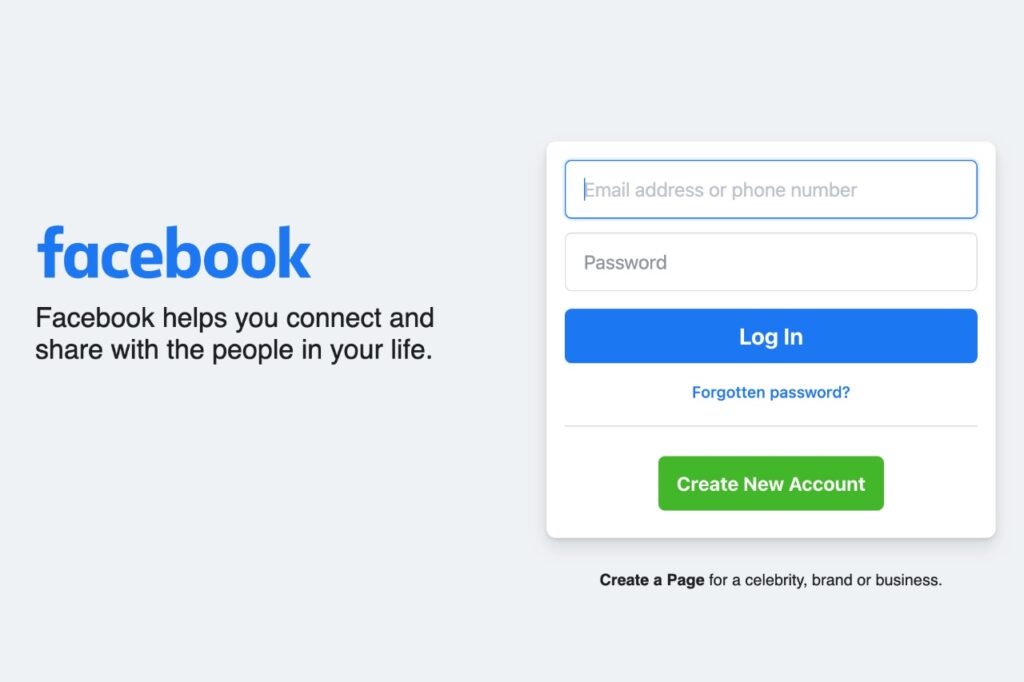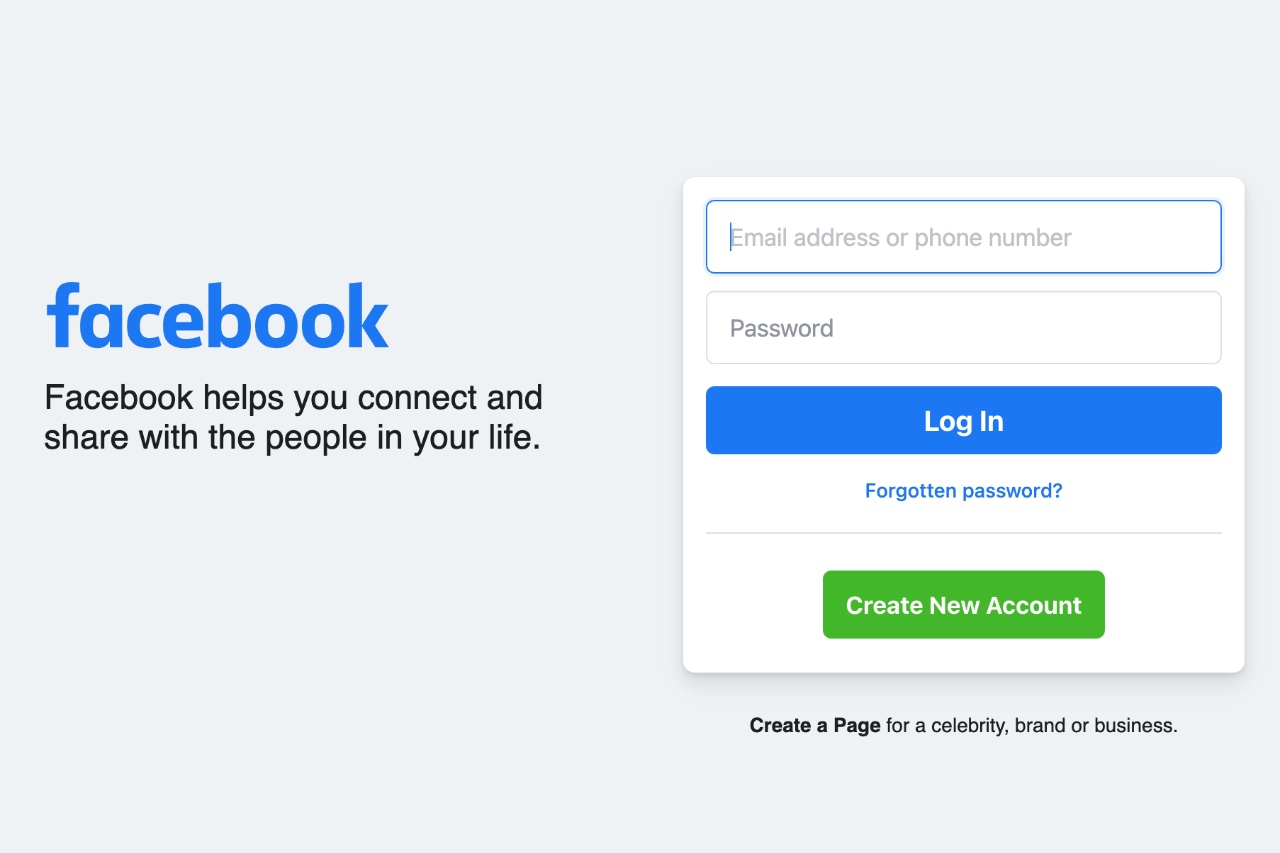 Did you ever notice a Facebook account log out automatically? There are some reasons for this:
– The active session has expired.
– You logged into another device.
– Someone logged into the same account.
– You didn't click the checkbox "Remember me" during login. (May not available)
You can try refreshing the page and logging in again. Now, you open the shared post and access it. Still, you see the error "Sorry, this content isn't available right now," then look for a different reason.
Content is no longer available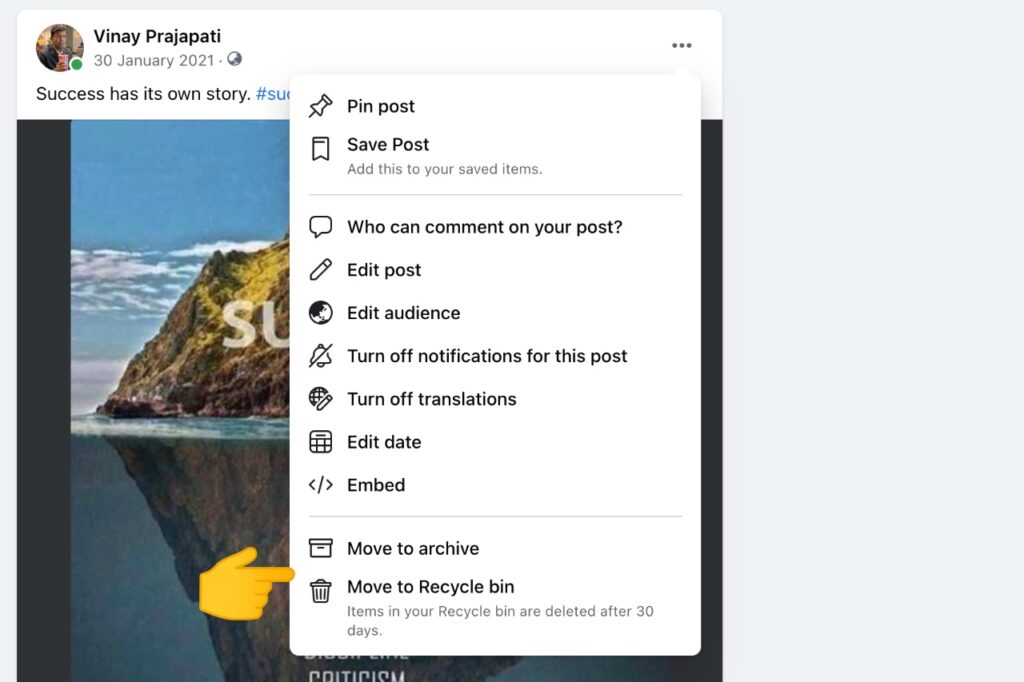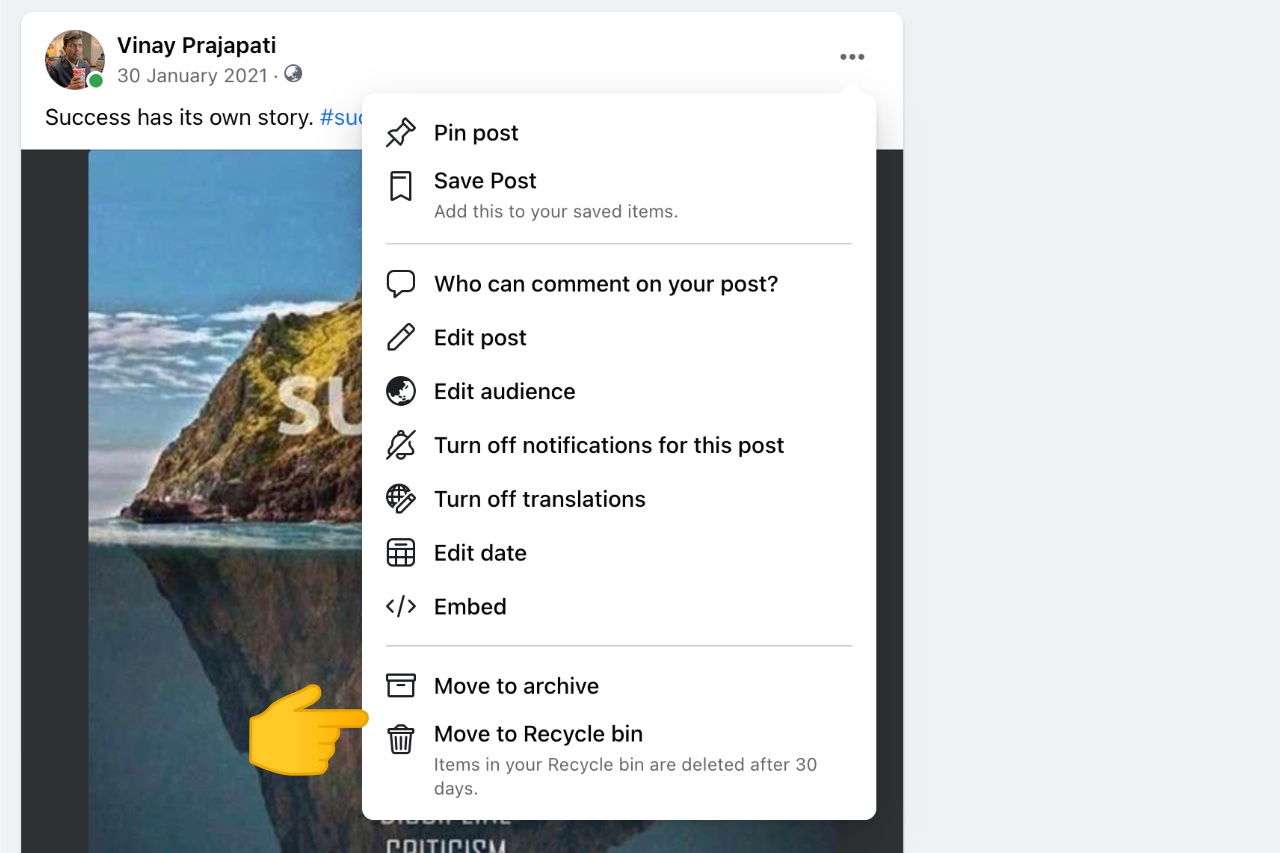 Facebook not only gives the option to share a post, but it also gives an option to delete it. A user can move a post to archive or recycle bin. One of the possible reasons is the original poster has deleted the post, i.e., moved to archive or moved to recycle bin. Nowadays, an item moved to recycle bin will be deleted after 30 days.
It is also possible Facebook has deleted the original post because it is against the content policy. For example, it is inappropriate, has been marked spam, or flagged by users.
Flagged content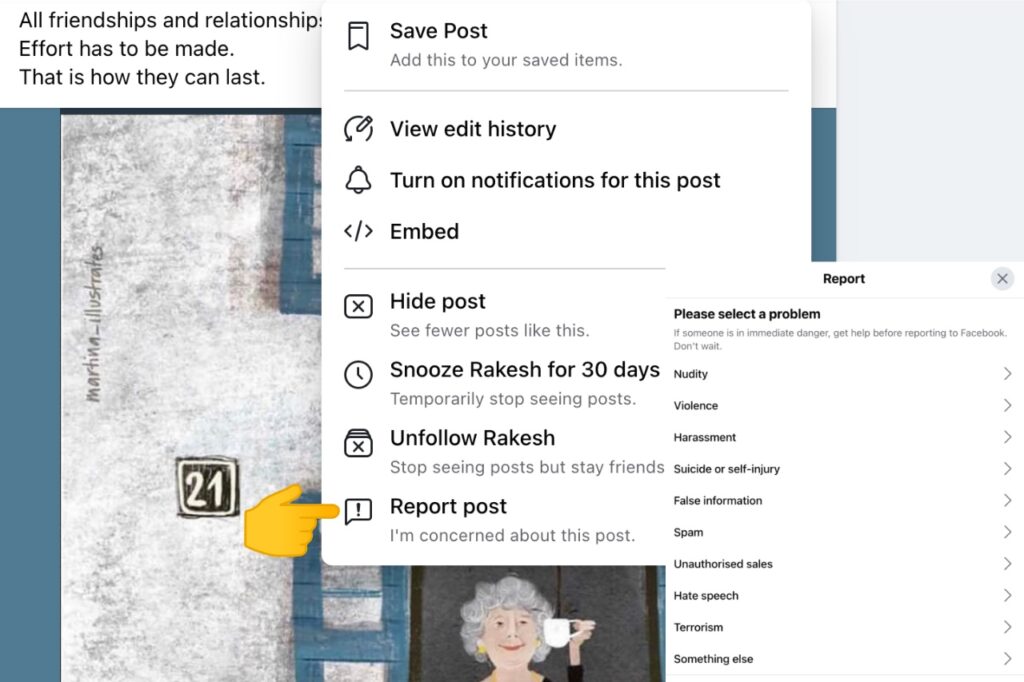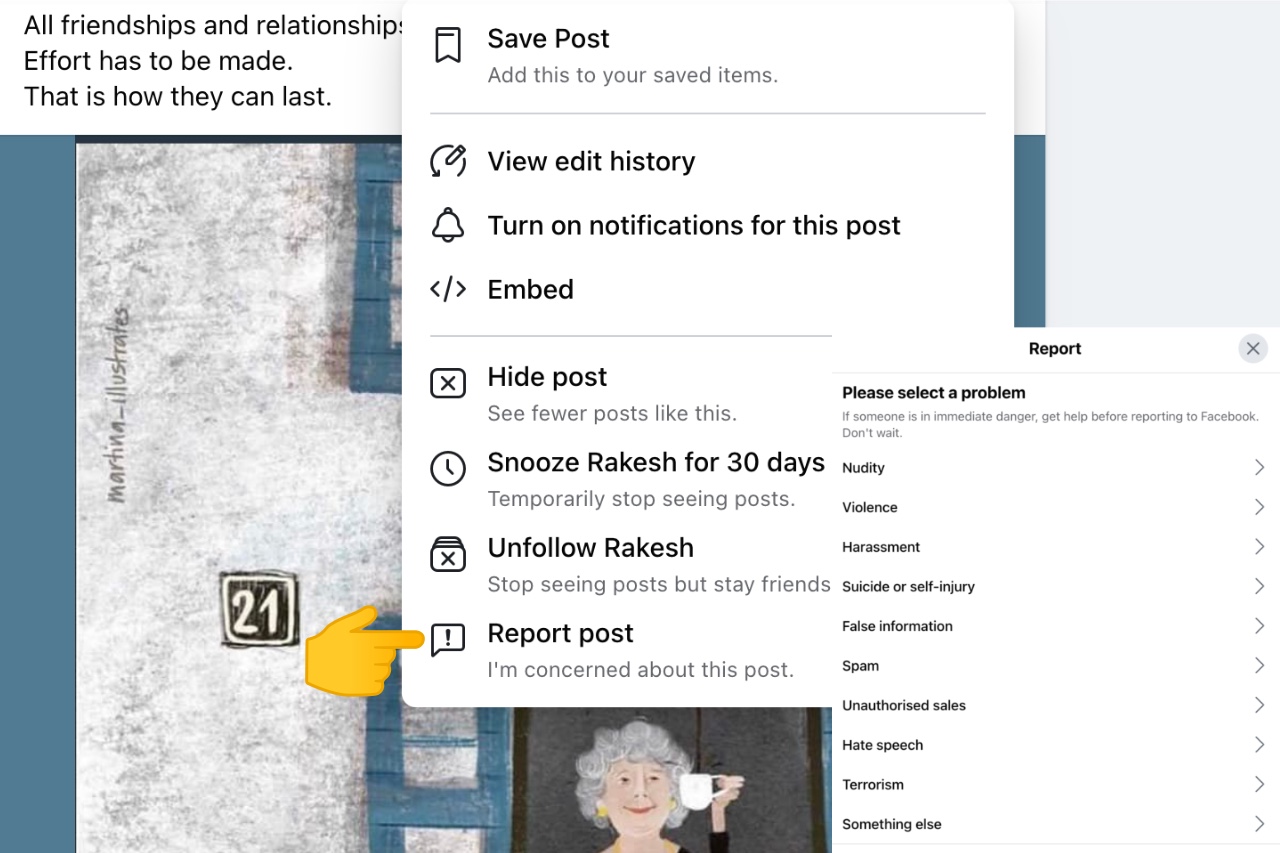 The Facebook algorithm automatically catches inappropriate content that violates the community guidelines. Such content may be flagged as spam or deleted as soon as possible to keep the platform clean.
You might be surprised. Every Facebook user also gets an option to report a post if it contains nudity, violence, harassment, suicide or self-injury, false information, spam, unauthorized sales, hate speech, terrorism, or something else.
The post creator blocked you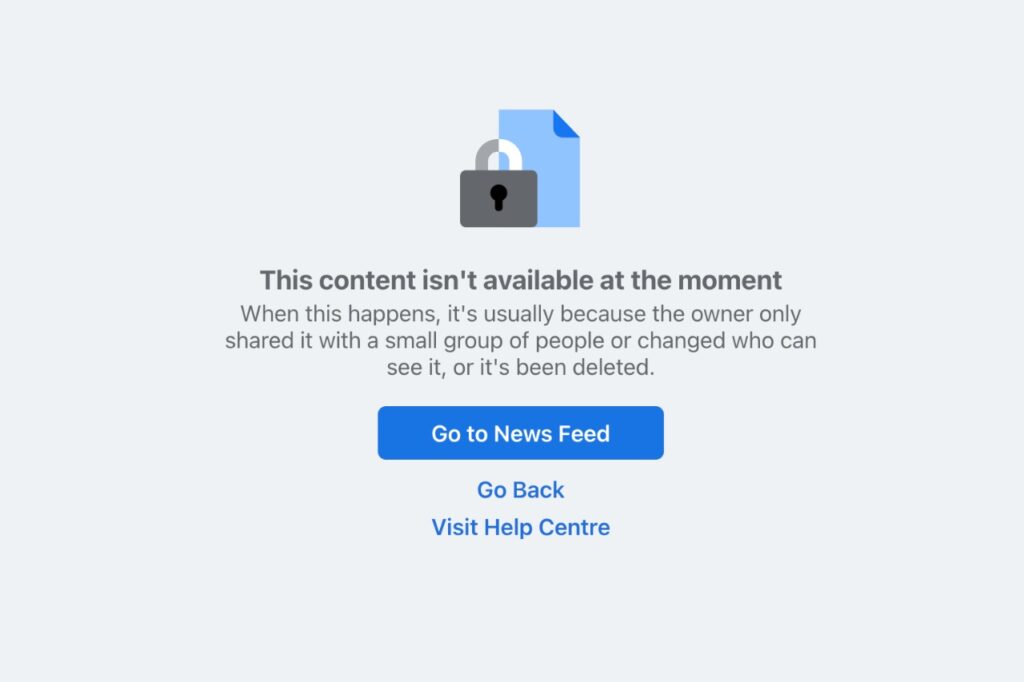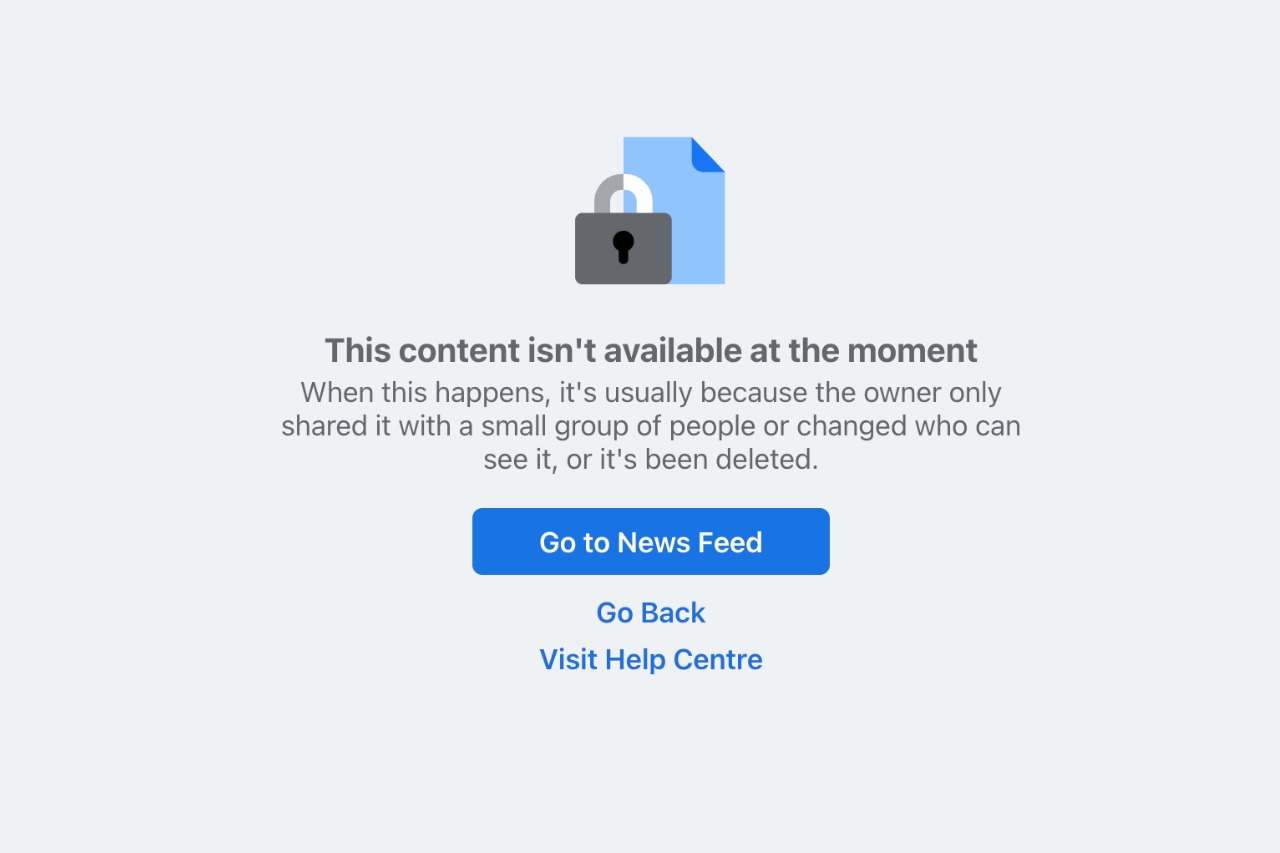 Facebook has an option to block someone. If you can't see the shared post, possibly the original poster has blocked you. It is the possible reason why the error 'This content isn't available right now.'
In a few minutes, you can quickly check whether you are blocked or not. Just try to access the original poster's Facebook profile, profile picture, timeline, and status. If all is accessible, it means you are not blocked. Therefore, the reason behind the error must be something else.
The Facebook account is deactivated or deleted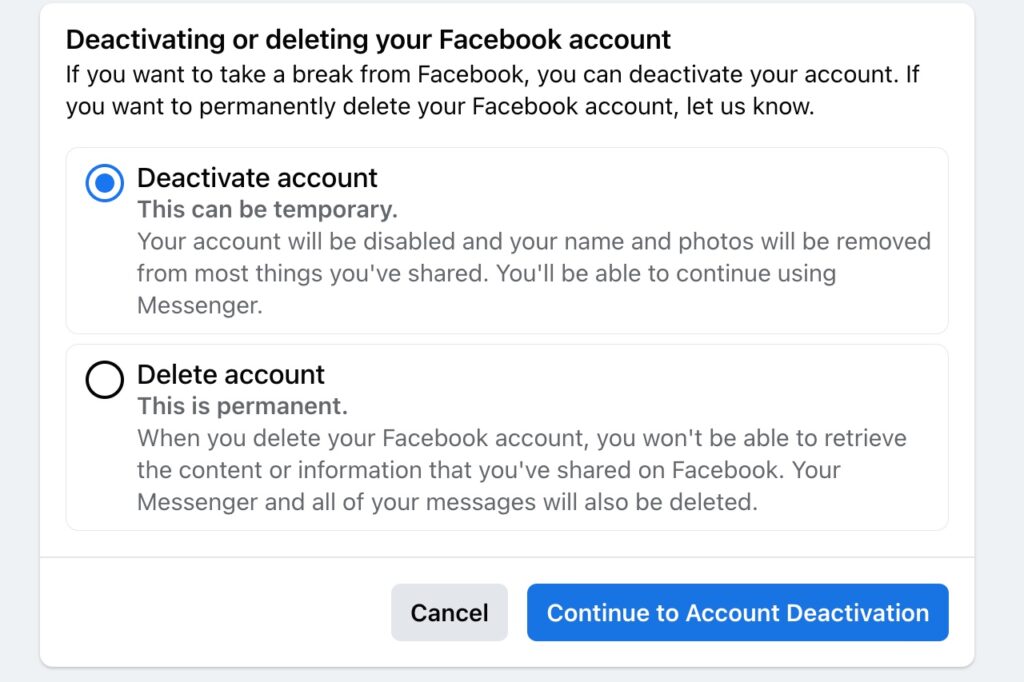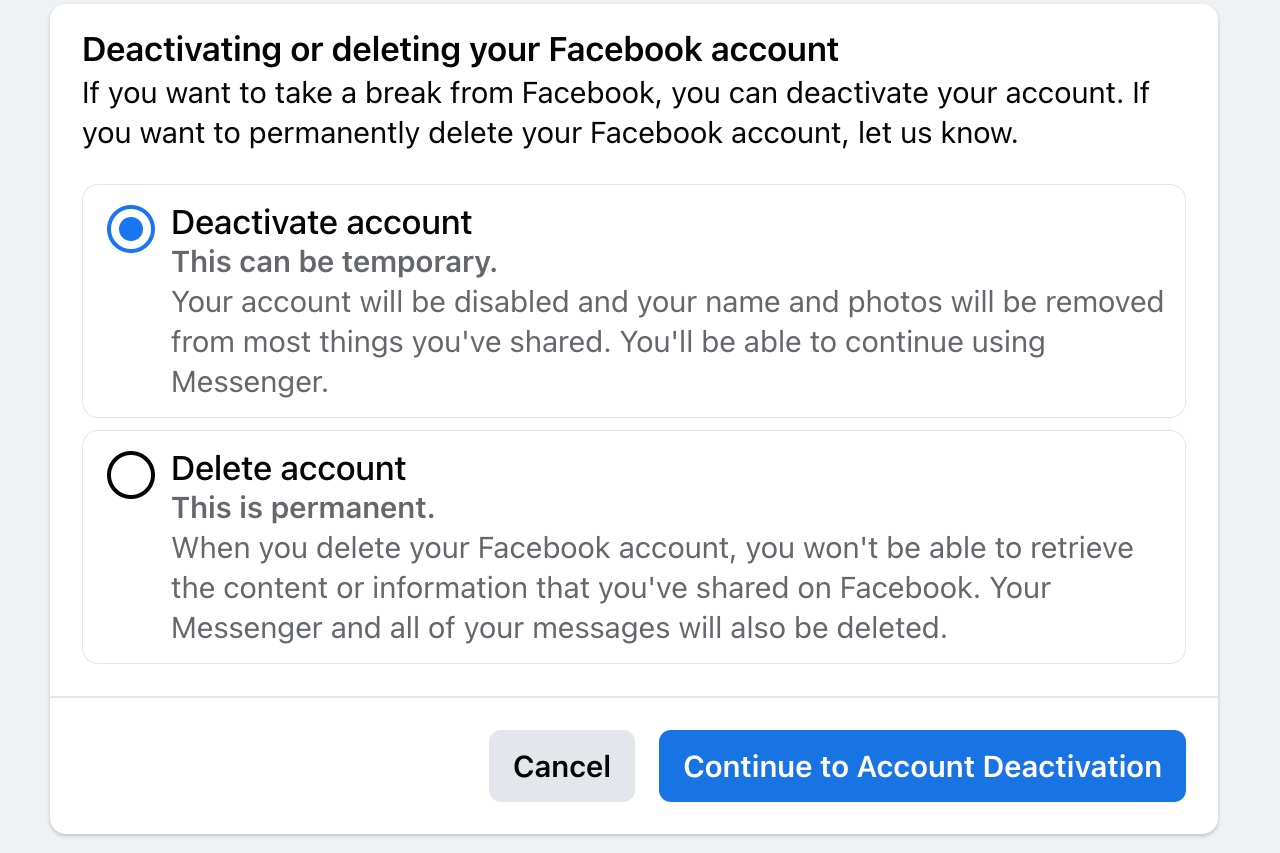 Users can't only create a Facebook account but also deactivate or delete it. After deactivating or deleting a Facebook account, shared posts and photos will not be accessible to anyone.
Facebook disables or deletes the suspected accounts when they violate the guidelines. This way, Facebook keeps the platform optimized. You can see the deactivated Facebook accounts in your friend list with the help of the "FBPurity" browser extension for the Chrome Browser. You can get this extension here.
Restricted audience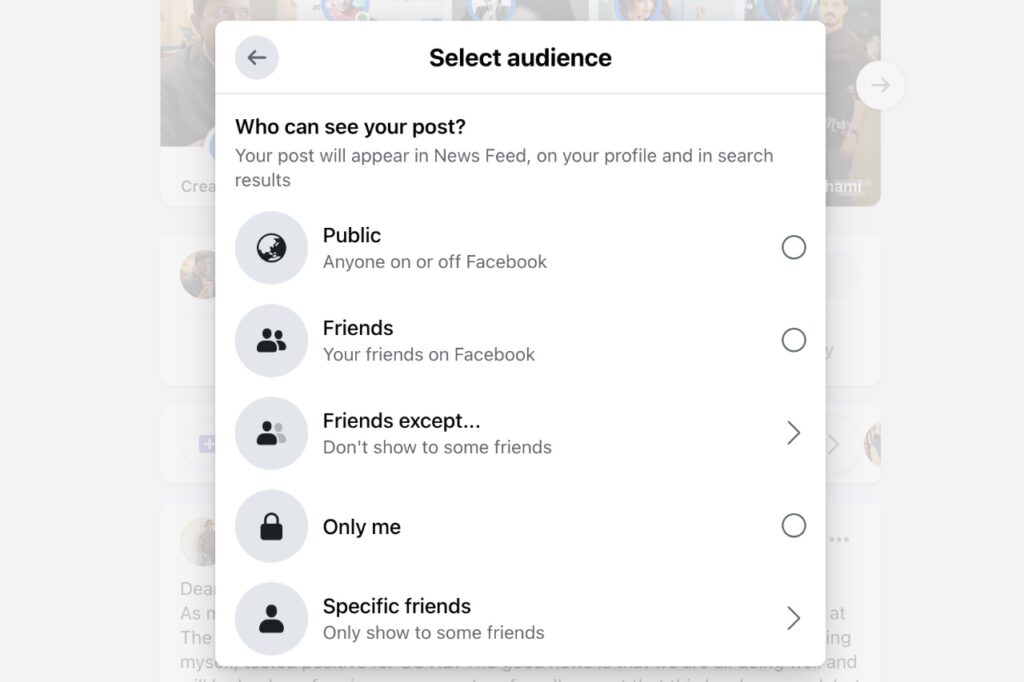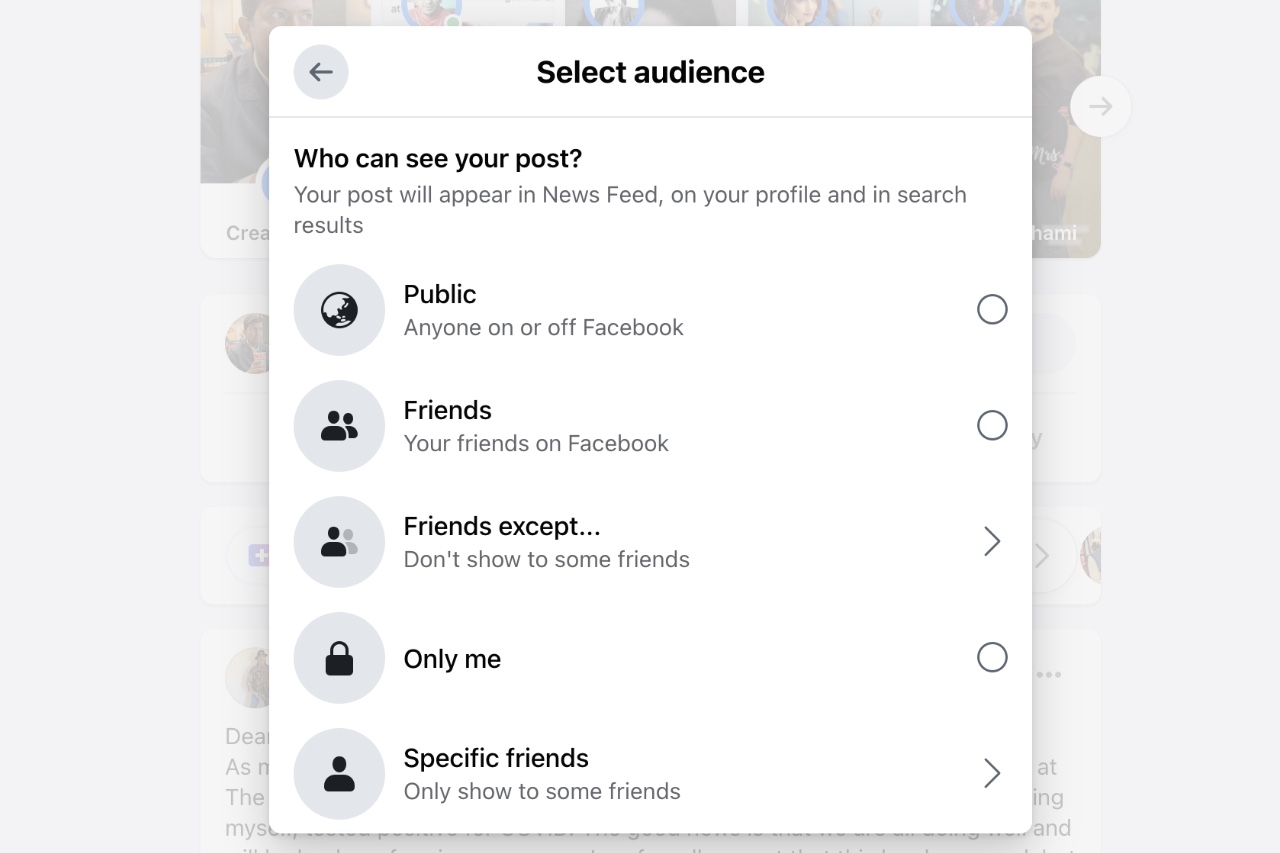 The Facebook post creator can change the post's audience later in time. Facebook's users can create a post and share it with the public or limited audience. When users create a post for a particular audience, only people added to that group can see the post. Other users encounter the error, "Sorry, this content isn't available right now."
You have the option to select your audience from Public, Friends, Friends except…, Only me, Specific friends, Custom, Acquaintances, etc.
Private Facebook group
The post creator shared the post in a private group. You can request to join the group and access the content.
Restricted post on the Facebook page
Another case is that you are trying to access a post on a Facebook page, and content is shared only to a restricted audience.
Switch to a different Facebook account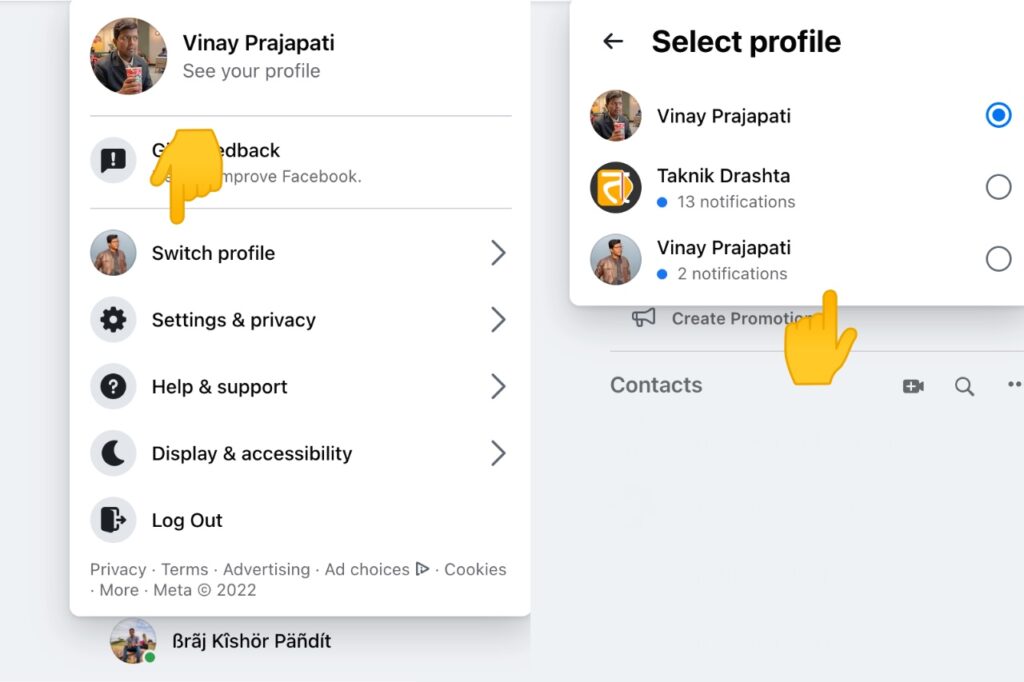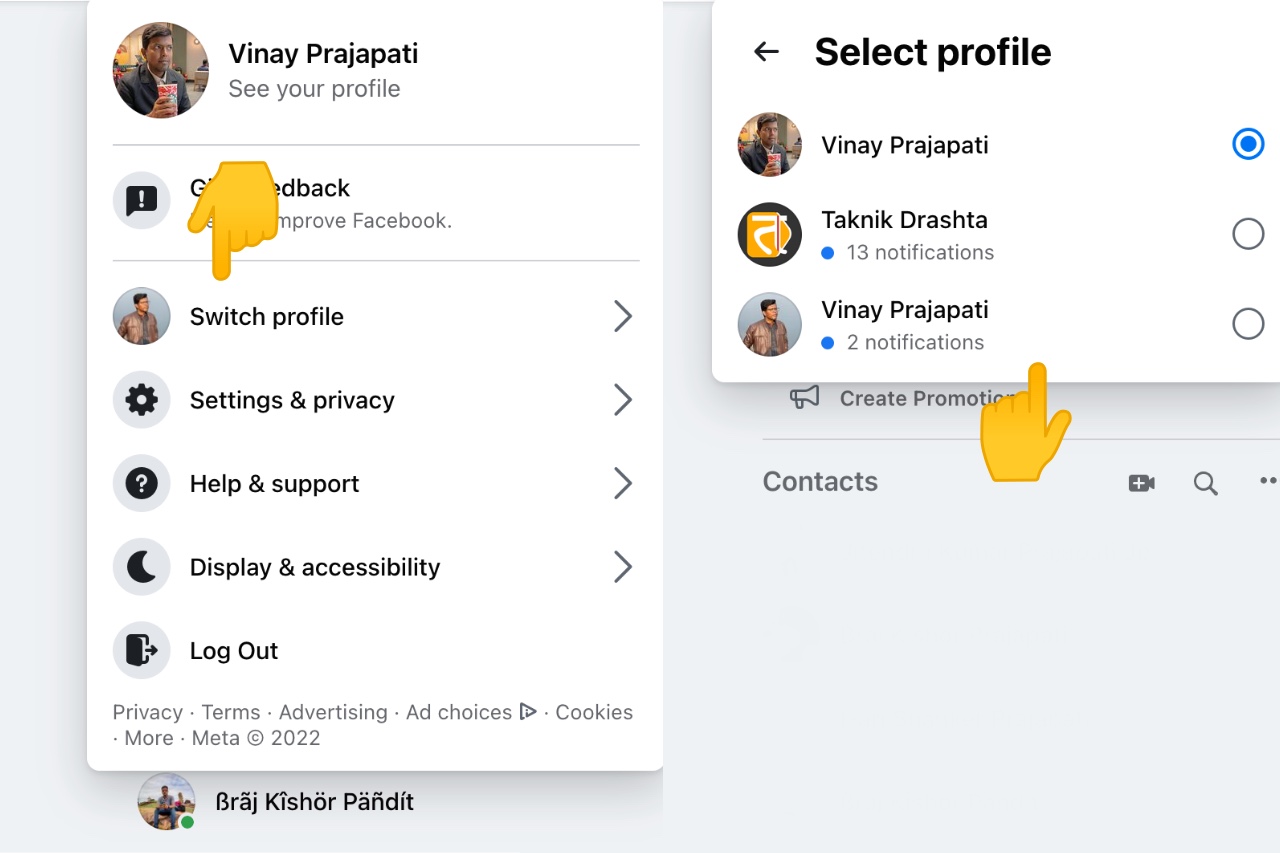 Facebook allows you to switch between your profile and pages. So, you can create a post as a Facebook user or Facebook page.
We all know a post creator may select an audience to share a post with them. If you are not among their audience, you can't see the post.
Double-check if you use the same account that has access to the post and can avoid the error 'This content isn't available right now.'
Do you have multiple Facebook accounts? The post creator allowed a different Facebook account to access the post.
It is better to log out of this Facebook account and log in to that Facebook account.
Age restrictions or location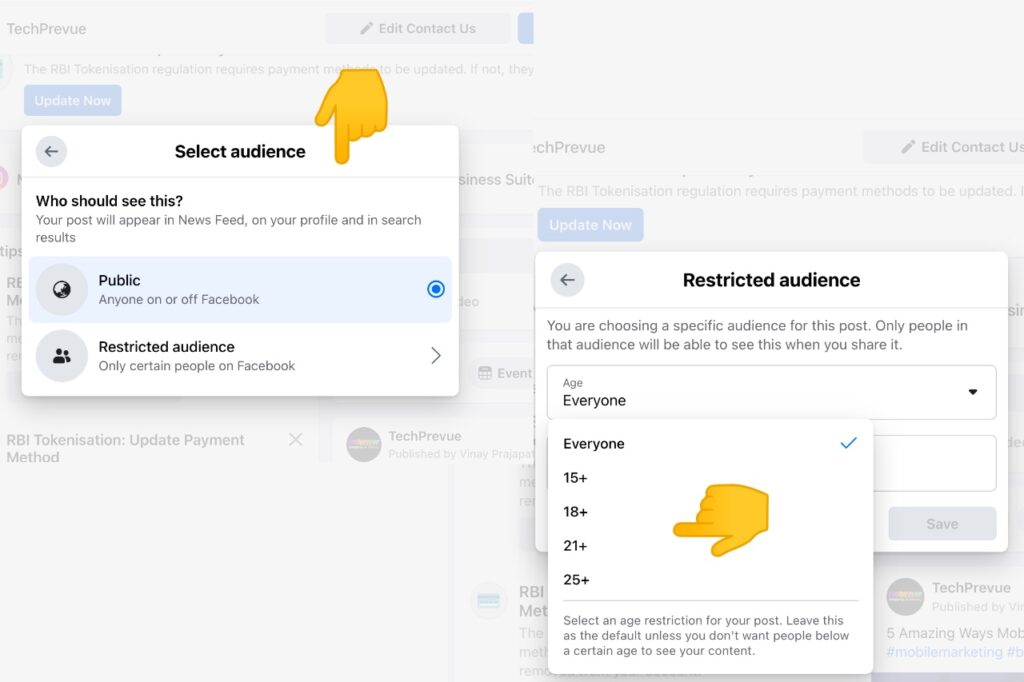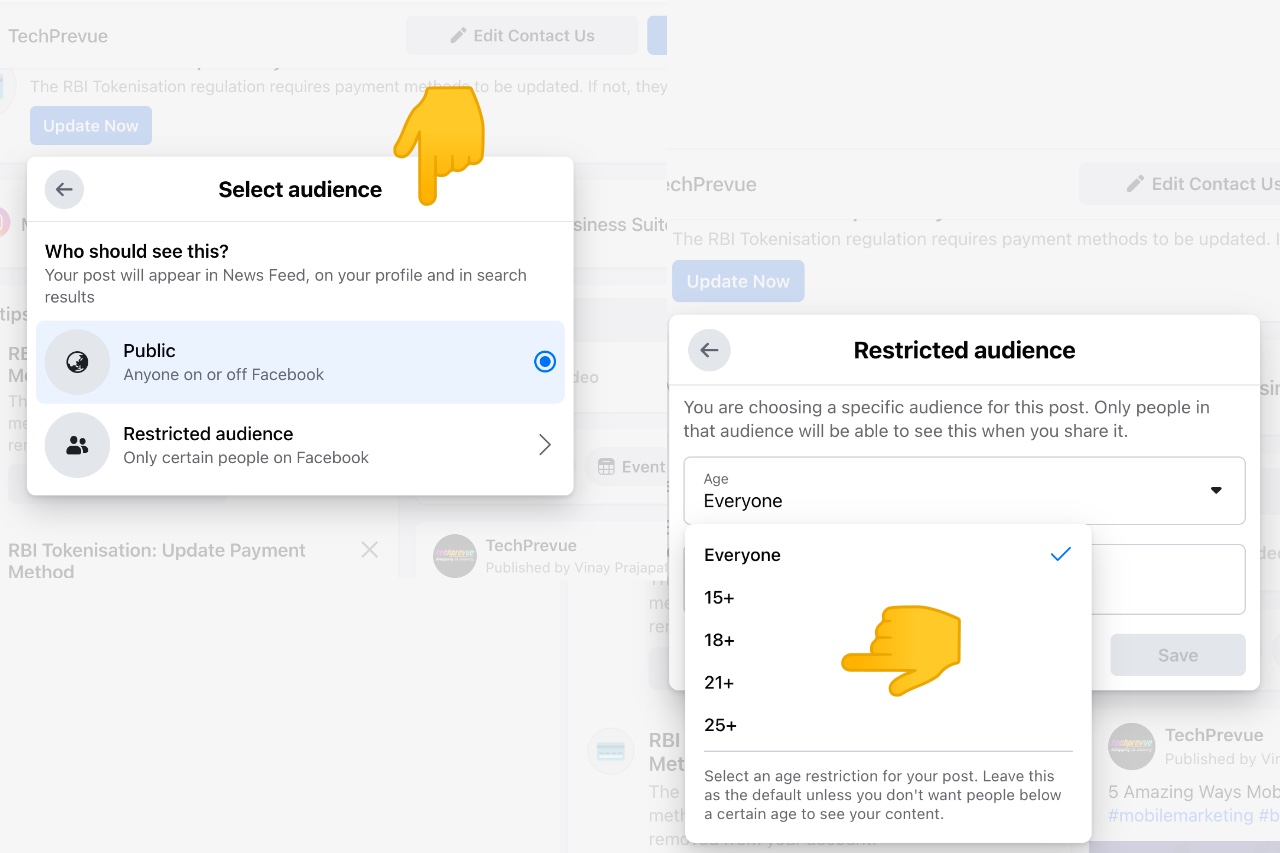 The post creator can put age restrictions or location restrictions while sharing the post on a Facebook page. Only users who meet the age criteria can see the post. The Facebook page admin can set the specific age or location to access the shared post. If you don't meet the criteria, you may see the error, 'This content isn't available right now.' You can use a VPN to see the restricted content at your location.
Facebook is down
Facebook faces a lot of issues from time to time. To learn more about it, you can read our previous article, 'Why is Facebook so slow.'
When Facebook goes down, you cannot access any service and do nothing. The shared post will not show, the page won't refresh, and everything will be blank.
You can check for Facebook downtime and see whether the site is up or down with the websites like "Down Detector" or "Down For Everyone or Just Me."
Malware or intrusion
A few people who have encountered the same Facebook error believe the above reasons were not the primary cause. After scanning their devices for malware, they found that viruses and malware were causing this error. It rarely happens, but you can use Anti-virus software or apps to fix the problem. Here are our tips to prevent malware on your computer or laptop.
Final words
We gave you a few plausible reasons to deal with Facebook error, 'Sorry, this content isn't available right now.' But you guys might wonder how to fix these? Worry not. Please read our guide on how to fix the Facebook error – the content isn't available. We have talked about all the solutions related to this error. I hope you now have an idea why you are encountering this Facebook error. We here at techprevue.com will keep every visitor updated in every single way.