A lot of people make content for the social web on an average daily basis. Your potential customers might have used it for a long time, and your contenders might have embraced it. Even if your business isn't giving you good results, it can be due to some persistent myths and fallacies.
Some companies are observing that social media marketing tools don't come up to expectations. A lot of challenges are prevalent, but not so immediately. While taking into consideration Facebook, Twitter, Instagram, WhatsApp, etc. as a part of your marketing plan, also keep these social media facts and myths in your mind.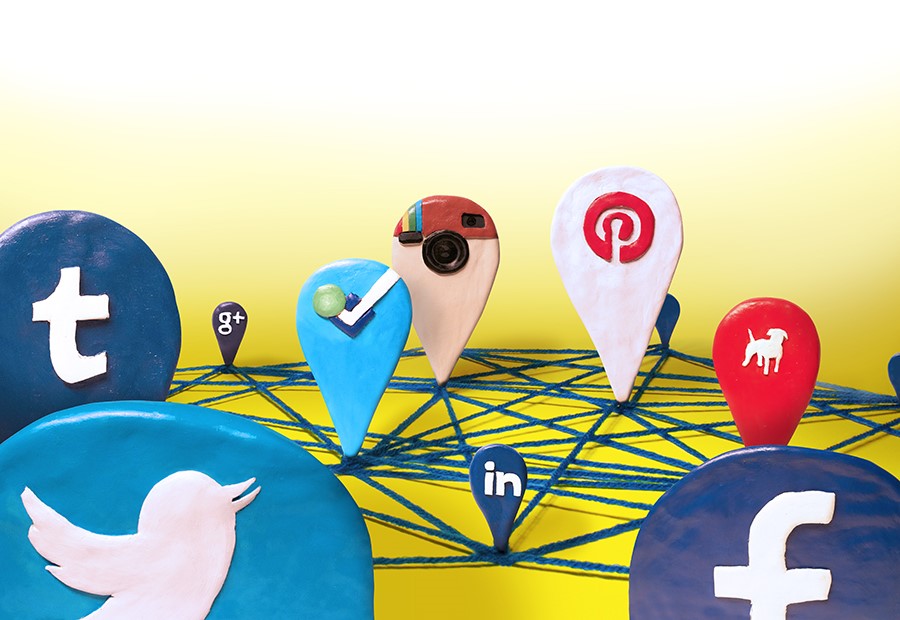 Social Media Facts
Here you can go through the social media facts and thoughts that might be useful for you before going to social media:
1. Customer service is the Key to drive Revenue
It is very useful when companies respond to their customer service on social media. As it's seen that, giving a response to customers over social media by companies; makes customers spend 20 to 40 % more time with the company.
So, replying to a customer service request on social will be a significant step; also, it benefits your business.
2. Without Image, there is no point
Everything you post over social media extracts some amount of traffic, and usually, people satisfied with it. But if I say, your post-presentation can bring you more traffic. Yes! You read it right. The separate wordy post is not effective like the post with Images.
It is seen that a post with images grabs 2.3X more engagement than a post without images. Everything from Facebook posts to tweets shows a higher engagement rate if it comes with images. An image can help the audience to understand the complete story in a single image. So try to put suitable images or infographics. That will allure customers to spend time on your post.
Here is our guide on writing for social media.
3. Use video post to boost your Advertising
These days the audience usually spends time watching videos. The average audience watches about 12 mins of video over Facebook, and alone on Facebook, users watch over 100 million hours of video every day.
It is because the audience prefers to watch a video to attain a better understanding. So, what are you waiting for, "Go and make some interesting videos for your brand promotion, and don't forget to make it interesting and attractive."
Recommended articles are-
4. Today's generation is on every platform
Nowadays, people prefer Snapchat and Instagram more which make marketer ignore the older social media channels. BUT our audience is everywhere, so missing a platform will bring you one step down on a ladder.
Target every social media platform because people these days are available at every platform.
Currently, social media advertising becomes the favored option in marketing for business start-ups globally. It brings ease of selling services and products by using social media sites.
Also, its results are always immediate and help companies to measure the effectiveness of marketing campaigns. In any marketing program, social media marketing is an integral part, despite nature and size. It is seen as a great opportunity for improving sales by minimizing costs, and no company will ignore this opportunity.
Social Media Myths
After reading the facts about social media. It's a turn to know social media myths. Here are these-
1. Social media is free
Social media tools like Facebook, YouTube, Stumble Upon, Digg, and Flickr are free to use. Other blogging tools like WordPress, Blogspot, Twitter, and Instagram are also totally free. However, integrating them into a company's marketing program requires both expertise and money. You can make a big display of your business, and that too rapidly. Social media is great, but you will never get results as an overnight sensation. Tweets can drive more traffic to Web sites, Facebook pages, apps, contests, etc. It will be easier if your viewers already know about your brand, and if you have a product that stimulates people to share the same with their friends. It can utilize a lot of time and devotion to keep all of your content fresh.
2. You can make big
Numerous brands have done well with social media sites. Focusing on just a few of them can help achieve the desired results. In the event you arrange to utilize social networks, don't reach yourself very lightly. The businesses that decide their marketing tools sensibly, can surely achieve success on the social web. Try to create something unique, that people would like to consider again and again. You can drive more traffic to your social media platform effortlessly. Many social marketing tools can drive traffic, including Twitter, Digg, Stumble Upon, SEO, and blogs.
3. Building quality relationships
With the aid of the internet, you can't build quality relationships. Many people think that it's a time wastage connecting with people online that you never know in reality. It cannot lead to long-lasting relationships with your product or brand. On the contrary, the real truth is that social media permits you to chat face to face with your potential customers, including the target audience. In case, these targeted persons don't turn into regular or paying customers. Still, you will achieve a valuable online presence.
4. Online reputation
Social media is an excellent tool for making a reputation online. It can aid influence for brand messaging, and you can accomplish it more easily. For this purpose, you require proper planning, strategic thinking, effective tools, and great skills. Many in-house teams know to visualize and realize a social media campaign. They know how to drive more traffic with the help of SEO, Twitter, and blog advertising.
Verdict
The results of social media promotion can't be evaluated in a single day. You have to utilize a variety of methods for this task. You can keep an eye on traffic stats, Twitter followers, Facebook fans, blog comments, and clicks through your Web site. You can even hire the services of a professional company to get the desired results. A trustworthy company can help accomplish effective social media marketing strategies.