Teachers looking for a break from regular classroom teaching are searching for online college teaching jobs, and there is a good enough reason for it. There comes a time in every job when you start wondering whether you are in the right profession or not. A teaching job is no exception. Although you may think that there are no career options for teachers outside of school and teaching, technological advancements and job enhancements have opened up many new career options and career paths. Then there are careers in education that don't involve classroom teaching. We call them second careers for teachers.
Whether you have realized that teaching is not your cup of tea or you are just looking for a break, we have listed out some exciting career options in which a teaching background is a plus, and these jobs pay handsomely as well:
Second Careers for Teachers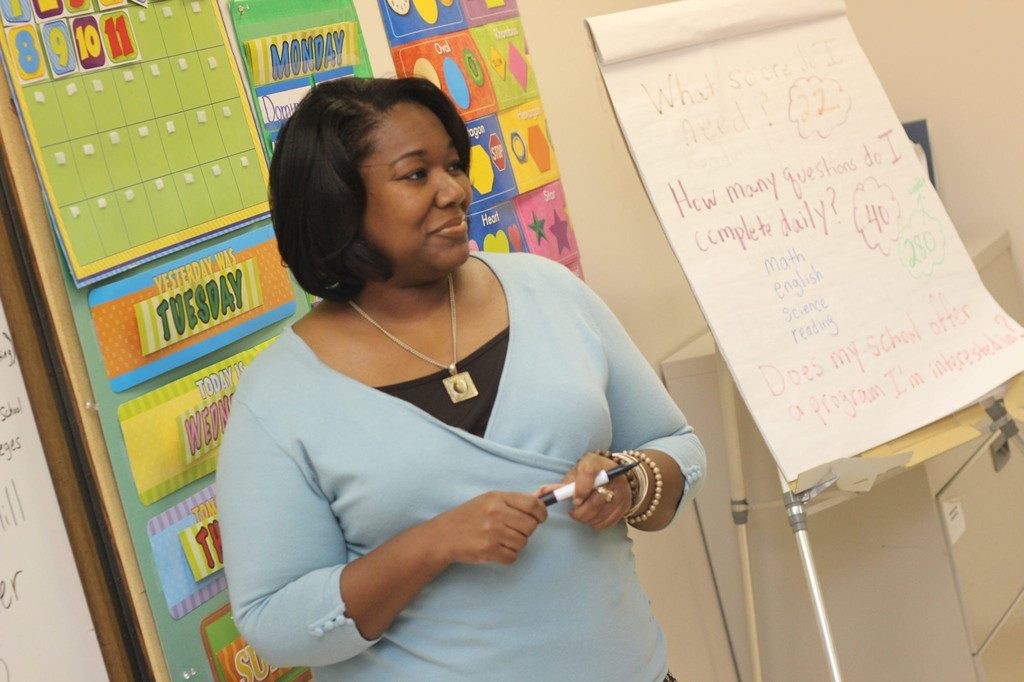 For those who think there aren't any exciting and well-paying jobs for ex-teachers, we are listing four jobs that don't involve traditional classroom teaching, but your teaching background can be a huge asset. These are second careers for teachers:
1. Education Business Development Manager
Digital learning platforms and a knowledge-based system also need help from business managers to sell their supplemental items, curriculum, and library reference material to academic institutions. A person with great marketing and sales skill, having a teaching background in a particular subject, is ideal for this position. Some platforms suggest that education business development managers can make up to $70,675 per year.
2. Educational Content Writer
Many robust digital platforms create guides and test-preparation material for high school students on diverse topics, such as Literature, Music and Biology, History, Maths, etc. They often require writers, content editors, and test prep editors to develop study materials, which is ideal for those having relevant teaching experience. According to GlassDoor review, a content writer of this type can make $5 – $16 on an hourly basis.
3. Quality Assurance Tester
Learning app and software developing companies look for software testers to test their products' quality and point out bugs and kinks. These jobs might not pay very well are periodical but are flexible, work from home positions that. QA tester can make about $10.00 an hour and can earn bonuses too on quality work.
4. Educational Consultant
Educational consultants work with school leaders and teachers to develop them professionally. They analyze data, coach teachers, and support them in their learning endeavors. These kinds of job openings require one to have prior teaching experience and other skills. These jobs are flexible and on a need basis and require one to travel around. According to the job board Indeed, academic consultants can start earning from $26.56 per hour.
Alternative Careers for Teachers
There are careers in education other than teaching which focuses on improving the educational system, schools' performance, and students' learning outcomes. There are alternative jobs for teachers where having some experience in teaching is a huge asset. However, the teacher must get a specialized degree, additional certifications, and a license in some cases.
1. School Superintendent
Just like a company needs a CEO at the helm of affairs, a school needs a superintendent at the top to manage its affairs, implement policies, improve quality, outline and implement the budget, hire and manage staff, and liaise with the stakeholders. Teachers can work their way up and become school superintendents, but a specialized degree in school administration and management is needed. Some job platforms estimate the salary range for this position to be anywhere between $128,484 and $189,799 per year.
2. School Principal
A school principal is a key figure in the institute who develops, administers, and executes policies and procedures to maintain education standards. The principal manages the teaching, support staff, and students.  Teachers can work their way up to become principals. A specialized degree is not required in the private sector; however, the public sector requires a bachelor's or master's in education or educational management and a license.  The salary range for school principals can vary from $92,051 to $117,233.
3. Chief Academic Officer
These administrative experts make sure that their educational institutes run optimally. They make it certain that courses and programs are developed in accordance with the curriculum and standards are maintained.  Teachers can extend their existing academic repertoire, i.e., earn a Master's degree in educational leadership or a Ph.D. started working as chief academic officers. The average salary range is between $96,429 and $119,978.
4. Academic Dean
An academic dean is an administrative professional who takes care of the academic aspects of the educational institute and the administrative ones. The person tries to enrich the curriculum, enhance programs, enroll students, hire teachers, arrange for scholarships, grants, and financial aid, seek accreditation, and supervise the budget. Academic Deans, for instance, make near about $90,556 per year.
5. School Guidance Counselor
School guidance counselors act as a connection between the students and the staff. They listen to the students' problems and try to resolve them; they help the students develop themselves at a personal and professional level and guide them in reaching their academic goals. Teachers who have bachelors in counseling, education, and psychology can become guidance counselors. However, a master's degree in educational psychology would be the ultimate requirement. They can expect to earn nearly $50,039 per year.
6. Academic Coordinator
Academic Coordinators are also known as curriculum or instruction specialists. They develop the curriculum, choose textbooks and appropriate teaching materials. They also train new teachers and ensure that they are implementing the curriculum properly in the classroom. The teachers who hold a particular specialization in language, mathematics, or science can become academic coordinators. Training in curriculum development is needed, while a license is required to practice in public schools. According to GlassDoor, academic coordinators approximately make $56,826 per year.
Conclusion
The above-given list merely points out a few alternative jobs for teachers. Teachers can do so much more because their skills are diverse. If you have decided that teaching is not your thing, then the first thing is to update your resume. Top resume writers can help you fill the gaps creatively if you feel stumped. Try to apply your knowledge, experience, and transferable skills to a wide number of domains other than education, and you would be able to find alternate domains and professions suitable for you. Whether you are burnt out or bored in your current teaching profession, you should keep your eyes and mind open to newer career dimensions and possibilities. A quick look at the table below will give an idea of jobs to consider if you're going to take up a new job.
| Second Careers for Teachers | Salary Estimates |
| --- | --- |
| Education Business Development Manager | $70,675 per year |
| Educational Content Writers | $5 – $16 on an hourly basis |
| Quality Assurance Testers | $10.00 per hour |
| Educational Consultants | $26.56 per hour |
| School Superintendents | 128,484 to $189,799 per year |
| School Principals | $92,051 to $117,233 |
| Chief Academic Officers | $96,429 and $119,978 |
| Academic Dean | $90,556 per year |
| School Guidance Counselors | $50,039 per year |
| Academic Coordinators | $56,826 per year |