The current scenario of the internet and smart computing devices has changed the way online users to interact with the website. All online users want to have the smooth and easy experience of the website on their smartphones as well as computing gadgets. This has become a challenge for webmasters to deploy the website that can work with superb interaction & save lots of time. Therefore, the only strategy that can work to enhance the website interaction is Responsive Web Design.
Today, more and more people access the Internet with their tablets and smartphones than desktop. Responsive web design is quickly becoming the norm in professional site design. This is due to the fact that there are so many interesting advantages that are brought to the table. We are definitely looking for the future of design as we see it at the moment.
However, when we view a website with different devices, it does not always offer the same. And it is not practical to build a web version for each device. Therefore, organizations all over the world are looking forward to responsive web design to deal with such issues. If you are not sure that your site should be optimized for mobile devices, Google's algorithm for mobiles, which was released on 21 April 2015, provides a good reason to have a mobile website ready cause. Google uses mobile-first indexing from July 2019.
Below you can find some of the main reasons why you need to seriously consider using responsive web design for basically all the web properties that you have at the moment. The main advantages associated with this type of design are the following: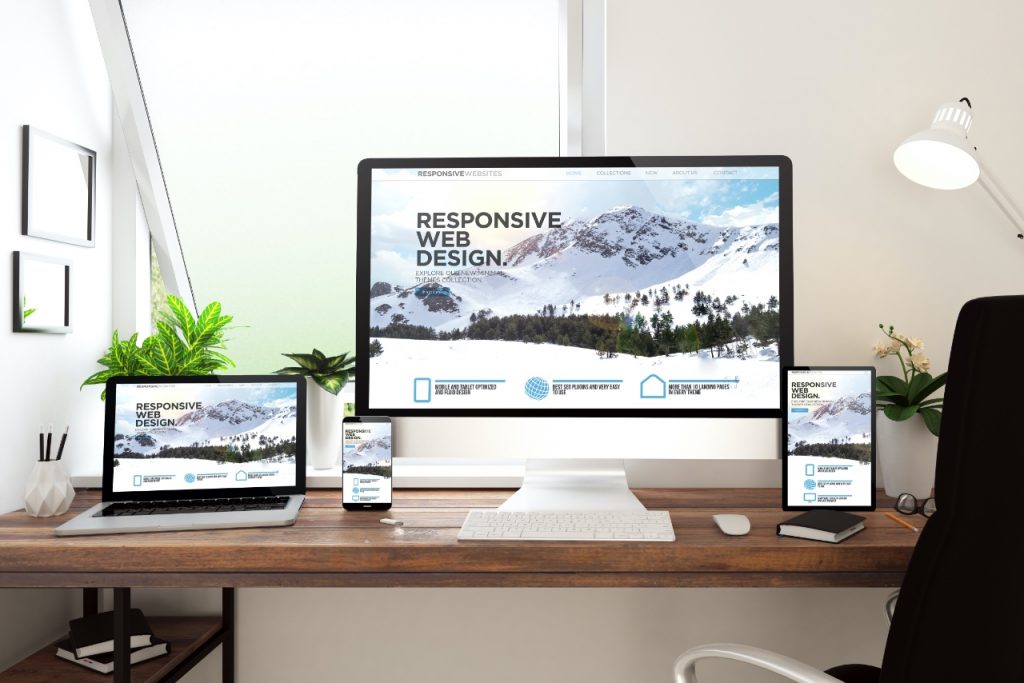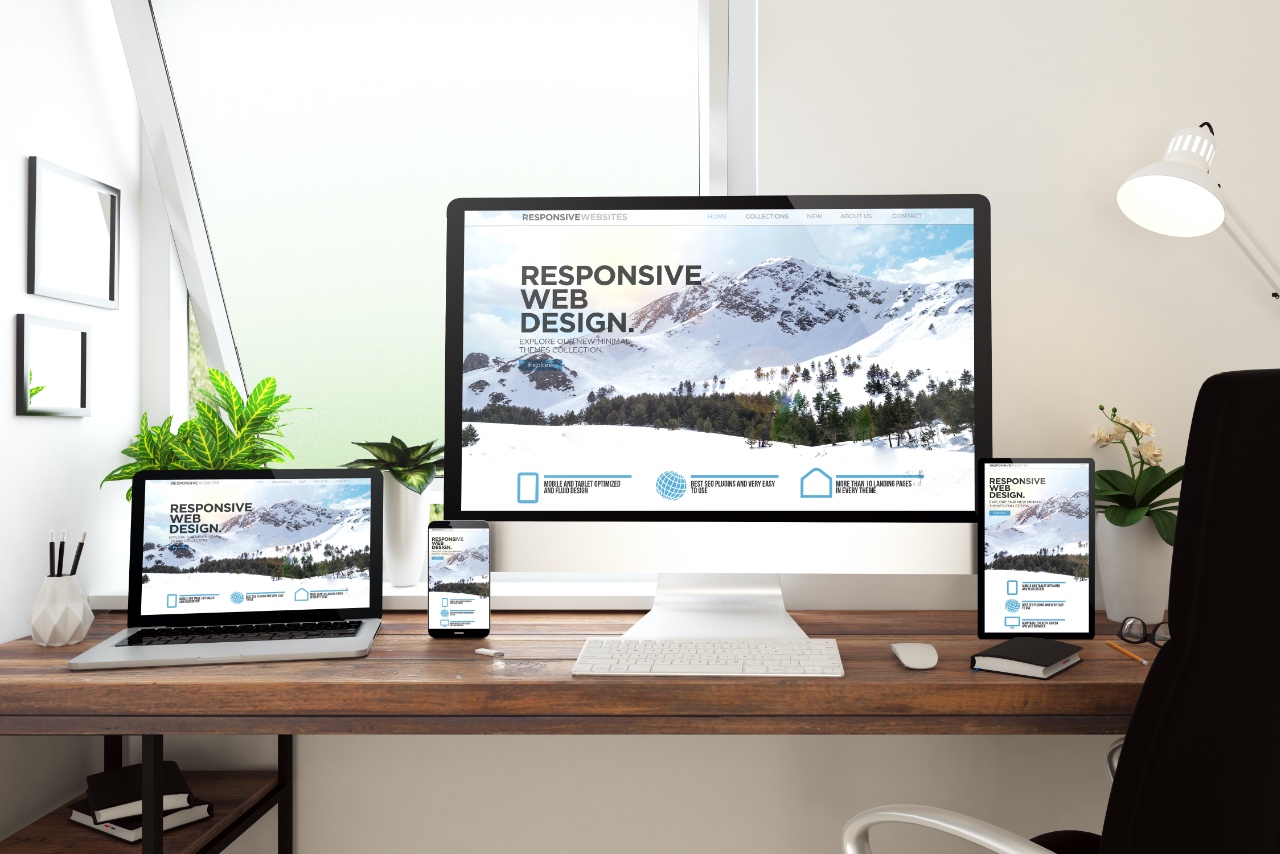 11 Benefits of Responsive Web Design
Responsive Web Design is the technique that enables the website to get automatically scaled according to the display screen. This technique has set up the path for millions of web designers to create highly-interactive and exclusive artwork for the website. There are lots of benefits of Responsive Web Design. Let's beam a flash on these advantages-
1. Need for a Single Website
In the earlier days, most of the companies usually had 2 websites: the regular site and another site for mobile devices. Responsive design allows a website to fit the size of the screen that is being considered, whether it is a desktop, tablet or smartphone. This eliminates the requirement to design two different websites.
Initially, it might take a longer period to create a Responsive Web Design, but as a long-term benefit, it will take less time to update the site, when necessary, as there is only one website to change.
2. Ensure Superb User Experience
Responsive web design is very interactive and hence, makes the website more convenient to access at the mobile devices, regretting what devices the online users are using. The website gets fit according to any display screen. Responsive web page if properly developed, it is faster to access. There is easy to viewing content, as most of the responsive designs are configured with vertical scrolling as compare to horizontal screening. In this way, a business can boost sales and attach it to more dedicated customers.
3. Enable Single URL
Responsive web design ensures that there is a single URL for every website. Hence, there is no need to deploy two or more URLs for a single site. Secondly, this will eliminate the cost of maintaining multiple URLs for a single site. Thirdly, this will make the user be more interactive with the site. On the other hand, this will save lines of coding for every website.
4. Bind  Multiple Channel
Responsive website designs assist in binding the users at multiple channels. With responsive, it is possible for a business to get an effective single channel to promote the brand among varieties of market segments.
5. Consider SEO Too
Responsive web design aid webmaster to concentrate on search engine friendly sites. With a single site, the webmaster can optimize the design of the site that helps in getting more traffic. It is known that Google or other search engines only choose those sites that are having good traffic, low bouncing rate, and high visits. The search engines also consider the mobile searches by users, and the thus responsive website gets a higher rank on search engine sites.
6. Avail One-Time Content Publishing
Responsive Website design allows the user to maintain the website easily and comfortably. As it is known that there is no need for two or more websites. Thus, changing one source of the website reflects the change in every website. That is, the users will witness the same changes on mobile and every computing gadget. Hence, Responsive sites enable round-the-clock connectivity with the audience without any hassle. This will also help in evaluating the customers' behavior towards the business.
7. Improvise Conversion Rate & High Revenue Generation
Responsive websites attract higher traffic, owing to its accessibility. That will account for major conversion and hence, improve the profit margin. It also saves a lot of time for developers and businesses. Responsive web design enables the business to eliminate the extra cost of outsourcing developers to develop multiple websites. In this way, it promotes business productively.
8. High Flexibility
Responsive web design is always fluid. This basically means that content will liberally flow across all screen resolutions and devices. Images and grids will always be fluid, together with every single other element included. Such a site will spread out in order to make sure that all web content will look similar while viewed on any device that is capable of accessing websites.
9. Better User Experience
Every single site owner realizes how important it is to offer a perfect user experience. After all, if the visitor will not like what he sees or how the site reacts to various actions, he will leave. The best content is not enough if you cannot actually make sure that the visitor will see it.
User experience in responsive web design is always going to be perfect because the site adapts to the screen and the resolution used. Since the visitor will not have to resize or scroll when accessing websites, the focus will be put directly on the content.
A responsive web design, which is well-built is the easiest way for users to interact with the website, as well as providing better user experience. When a person has a hard time viewing a site, he/ she is likely to leave and never come back.
Google believes that bounce rates as one of the 200 ranking factors used. Therefore, to reduce the dropout rate and give you the best calls to action, give the user the best design UX.
Users must be able to navigate easily through your website and find the information they need, regardless of what device they are using. They must be able to read the text clearly, work out forms and view the content they want without feeling frustrated with your site.
Therefore, to rank above your competitors, you should be one step ahead of the game. As more and more users are using mobile gadgets as a buying medium, one needs a responsive web design to build a mobile-friendly site that can cater to every variety of users.
10. Cost Efficiency
Many think that responsive web design is too expensive but the truth is that we are faced with quite a high cost-efficiency. You basically need just one site to tailor to all the possible visitors. With the other methods that are used and that were really popular in the past, new sites were necessary for all device types. The regular site needed to have at least 2 sites: one to cater for desktop PC users and one to cater to smartphone users.
11. Google Favours Responsive Web Design
In the case of SEO, Google favors responsive sites than the mobile sites that require a distinguished URL to crawl and index multiple versions of the same site.
Although one can carry on developing mobile web pages, he/ she must use the "rel canonical" tag to tell Google the particular page they should consult, in terms of rankings, since it will have identical content from the 2 websites. For this reason, it is easier to have a responsive site that takes care of everything.
Google dominates the search market and you want to be sure that the site you create is 100% Google compliant. Out of all the different web design techniques that exist at the moment, Google favors and strongly recommends the use of responsive web design. This goes one step further as there are numerous reports highlighting the fact that sites that use responsive web design show up higher in search engine results when compared with those that do not on a variety of mobile devices.
Conclusion
On the whole, we can say that responsive web design is nowadays a necessity for the modern website. If you do not use it, you are missing out on a lot. Since you do want to be sure that the visitor is going to actually look at the content that you offer on the websites, make sure that you invest in a good responsive web design creation process.
Responsive website design helps the business, as well as a developer in terms of productivity, time, cost and even, makes webmasters put more concentration on the optimizing look of the website instead of coding the website for different devices. It is evaluated that browsing through mobile will double as compared to desktop. I hope that you all know the benefits of Responsive web design. If you find any problem with this blog, you can share your view through the comment section given below.