Communication is a key element of team productivity. In order for businesses to thrive, members of different teams need to connect, both with each other and with customers.
Exchanging information, sharing ideas, discussing data, and resolving customer issues – all these essential processes are only possible through effective communication.
To enable this, dozens of tools are available on the market.
Solutions like video conferencing apps, team collaboration solutions, and multichannel customer helpdesks all aim to establish reliable and agile avenues of communication.
Nevertheless, a fundamental disconnect remains in many teams, hampering productivity and causing friction losses. Calls get missed, messages go unanswered, and frustrations mount.
In this article, we'll be taking a closer look at the reasons for disconnected teams and how it can potentially be overcome.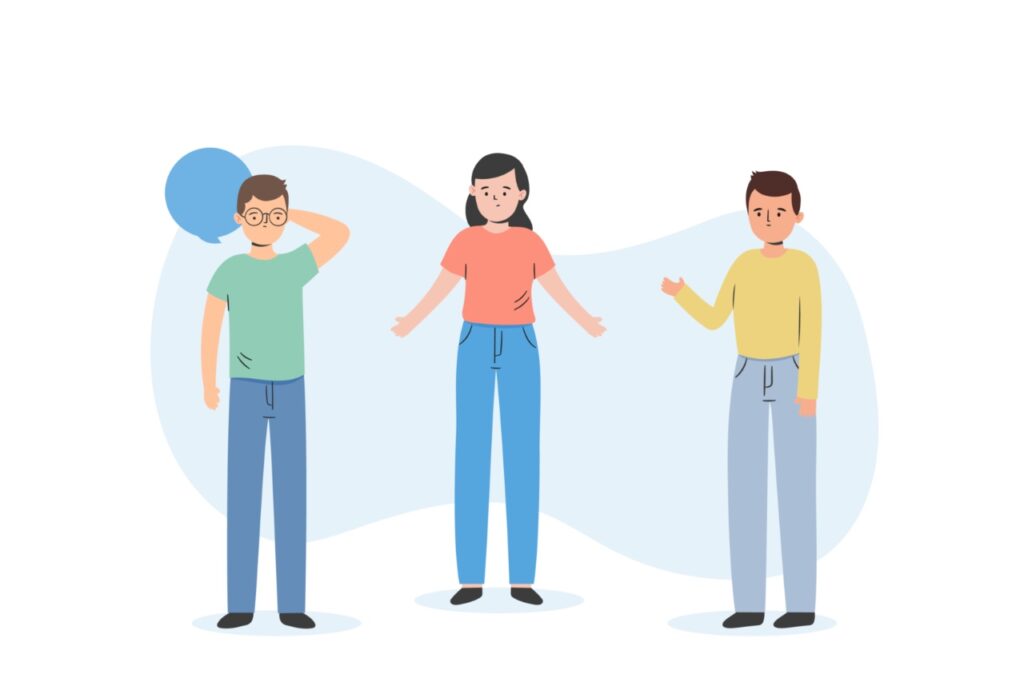 The Pandemic—Induced Boom of Communication Tools
Digital solutions dominate today's communication sphere. Both at work and home, most of us are primarily dependent on electronic devices to stay in touch with colleagues, friends, family members, and businesses.
This situation has been in the making since the advent of universal internet access and was supercharged by the launch of intelligent mobile devices and social media.
But especially since the pandemic began in early 2020, the array of team communication and collaboration tools has expanded.
Fuelled by the abrupt worldwide switch to remote work, platforms enabling teams to connect with customers and each other saw an unprecedented boom.
According to data by Statista, the team collaborations market size increased by over 50% in 2020 alone. In 2015, it was estimated at $7 billion. Now, it is expected to reach almost $18 billion by 2025.
Adjusting to A Hybrid Way of Team Communication
As pandemic restrictions were lifted worldwide, the profound and lasting influence this period had on workplace communication became apparent.
Not only did many businesses retain remote work or adopt hybrid modes. Even those companies that implemented a return to an in-person office environment now rely on team collaboration and communication tools to a much greater extent.
To a certain degree, this is due to customer expectations. During the pandemic, many businesses adopted omnichannel customer communication. As a result, people came to expect to be able to reach out to companies via contact forms, voice and video calls, email, and social media. At any time.
Since many businesses have retained this communication model, general market pressure exists for others to follow suit to remain competitive.
Furthermore, even teams that do not directly interact with customers continue to rely on collaboration software. This is partly because many team members remain in partial remote work. However, another significant component in this decision is that teams have completed a digital transition, with corresponding workflows implemented over the past two years.
However, despite the general availability of communication tools and the widespread adoption of workflows that incorporate them, a fundamental disconnect remains in many teams.
Tool Overload—Why More Tools Are Not Always Better
The principal reason for this is a paradox. Too many tools feature in workflows, threatening to overwhelm team members and lowering overall communication efficiency.
Between email, collaboration apps, customer communication platforms, live chat solutions, social media, voice and video calls, and messaging apps such as WhatsApp, Signal, and Telegram, team members often get flooded with a deluge of notifications.
In the midst of this, it is easy to lose track of conversations, miss messages, and stumble into misunderstandings.
A single team member might have to keep track of multiple email accounts, comments, and PMs on various social media accounts, messages in project-specific WhatsApp groups, tasks assigned to them in collaboration apps, and regular calls.
Altogether, this leads to a siloing of communication and a significant reduction in overall team productivity.
Given this situation, what can be done to bridge this communication disconnect?
In the Future—Counting on Centralized Solutions
Some industry specialists argue that integrations are a possible path forward. For example, many communication apps provide native integrations with others, allowing users to exchange data and synchronize conversations.
Where such native integrations do not exist, interfaces such as Zapier can be used to construct custom-tailored workflows.
However, this integration approach entails several restrictions. Most significantly, it can only be used with a realistic degree of efficiency for a limited number of communication tools. Beyond that, it becomes untenable due to workflow complexity and technical bugs.
A much sleeker alternative is integrated communication platforms, which combine customer and team communication.
These platforms allow for a complete centralization of all avenues of communication. Fragmented workflows relying on a multitude of different apps thus become obsolete.
Instead, all communication channels that team members regularly use to interact with each other and with customers are available through a single interface.
This simplifies the lives of team members and customers.
Team members have fewer individual notifications to keep track of. And as all avenues of communication are centralized, it is possible to create threaded conversations, which makes it easy to keep track of conversations with individual customers.
The popularity of this kind of solution has recently been illustrated by the stellar success of NextivaONE, a comprehensive solution by Arizona-based communication provider Nextiva. Apart from bundling communication channels, it offers additional functionalities, such as call notes and customer surveys.
In its first six weeks, NextivaONE garnered rave reviews and gained over 30,000 customers, who created over 3 million contacts.
Conclusion
Communication disconnects remain a severe issue for teams as 2022 draws close, despite the abundance of communication tools on the market.
In fact, much of the existing disconnect can be attributed to an overload of tools. Many teams struggle to keep on top of notifications from a multitude of communication and collaboration apps.
The most straightforward solution to this issue is the adoption of a centralized communication solution. Businesses can invest in sustainable team productivity and frictionless workflows by harnessing tools that combine customer and team communication channels.