In layman's terms, product engineering can be defined as an engineering discipline that involves the design and manufacturing of a product. This discipline includes many product outcome elements, such as cost, quality, performance, serviceability, features, and reliability. These are important variables to consider in the creation of a perfect product. Business owners have a product engineering need because it helps to create an attractive product that can capture, as well as sustain attention. The cost of the product should be low enough to beat the competition and high enough to generate profits for the business.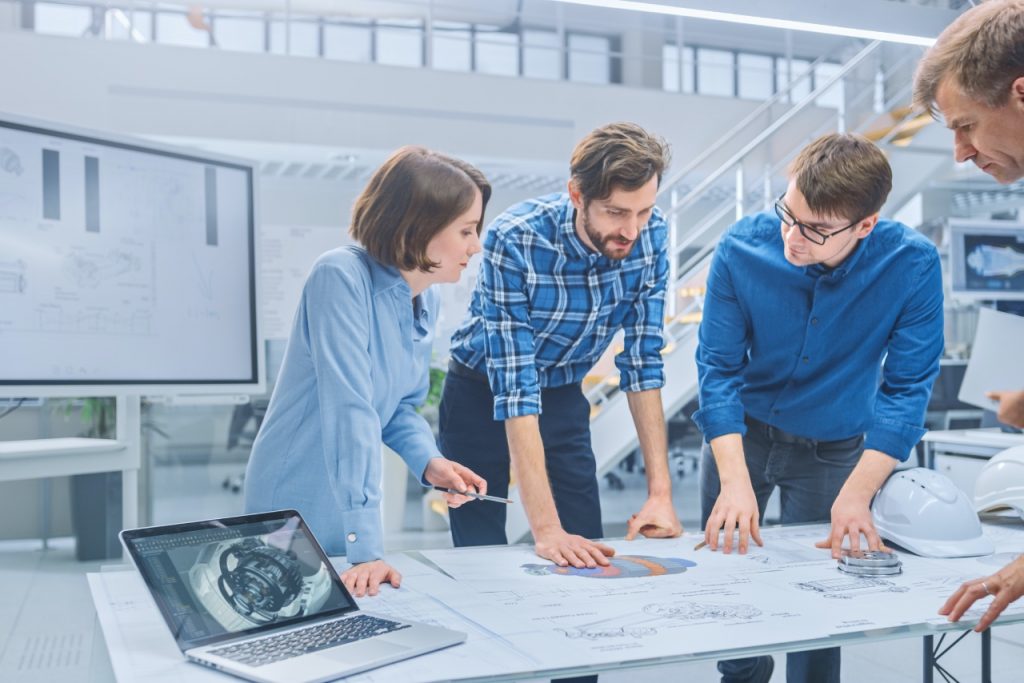 What is Product Engineering?
A product is first conceptualized, and its need assessed. The product in focus could either be a completely new one or just a new model of an existing product. Experimental designs are first created; scale models followed, and after that, the approved design is tested. Graphic prints of the proposed product are drawn according to dimensions and specifications. Every detail, such as the material used, product name, and the number is documented.
Product Engineering Need
The world of business today is volatile and constantly evolving. Challenges such as consistent innovation, technology landscape evolution, cost control, and product portfolio maintenance put constant pressure on software product companies.
We can observe business owners have more concern about product engineering need to exceed targets concerning meeting customer expectations, optimization of the manufacturing process, and design cost pressures.
The demand for enhancing user experience is also pressing, and all of this has to be achieved with reduced product development timelines and minimal costs.
In the event of all these objectives, there arises a need to partner with an expert product engineer to create best-in-class products.
Besides, product engineering also helps businesses to achieve the following:
To develop the best quality products
To introduce new features well-ahead of competition
To customize products to meet the technological and linguistic requirements of customers
To reduce operating risks and costs
A foolproof product engineering strategy can help you innovate, launch new products, improve time-to-market capabilities, and maintain large product portfolios at lower costs. The right product engineering partner needs to offer end-to-end services across the entire product lifecycle.
Such a partner facilitates better customer satisfaction and improved scale and bandwidth to support innovation. Changing customer expectations can be efficiently met, contributing to better customer satisfaction.
New products can be launched faster, and customer experiences managed well. Businesses can be empowered to handle volatile market conditions, and the pace of innovation can be accelerated. Hopefully, we can clear you all about product engineering needs.