We think everyone would agree on this that having an online presence is imperative for every business nowadays. The one major reason for the same is, around 55.1% of the world's population (as of June 2018) has internet access. And when it comes to the usage of the internet, we see that people use it for a myriad of things, ranging from researching to communication to education to shopping.
When you choose to build a website, you not only showcase your work in real-time but also improve your business' credibility and build a strong relationship with your potential customers.
So, when a website building has so many benefits, why not design your website like a pro and get better engagement.
In this post, we will be talking about a few pro web design tips that will surely take your website to the next level. You won't need to hire a professional web design company.
10 Web Design Tips (Website Design Tips)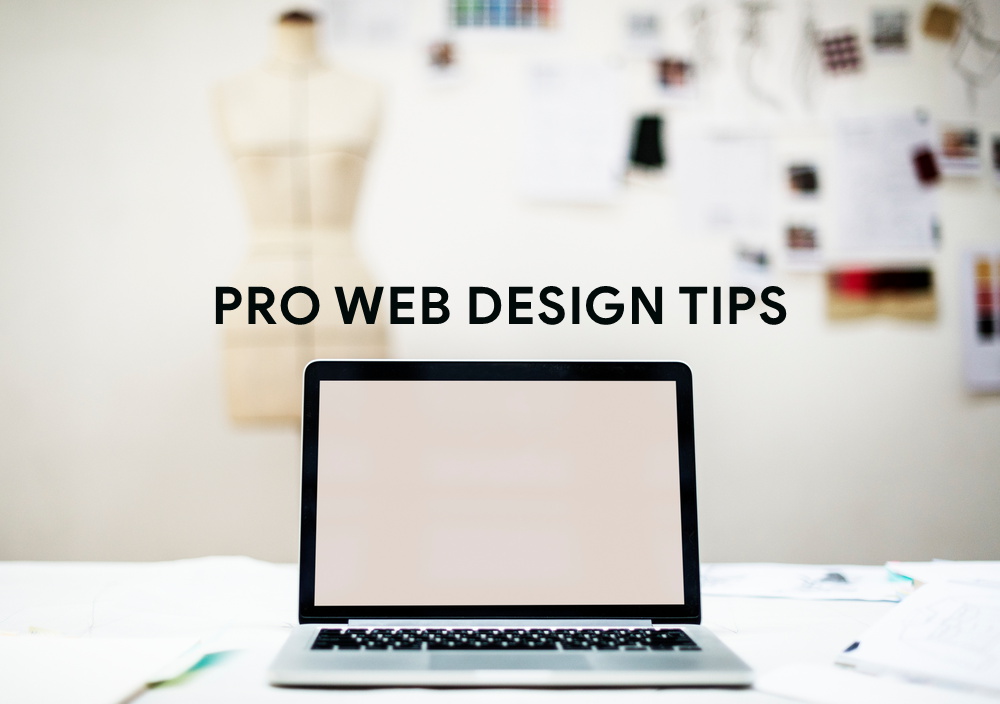 So, without any further delay, let's have a look at them without going web design school or having a web design degree. These are ways to inexpensive web design.
1 – Never Ignore Your Website's Page Speed
It is one of the least debated facts in the web designing world that speed is crucial. Most newbies don't know, but the speed of their sites may have a huge impact on their overall business.
Did you ever experience how annoying it is to drive in slow-moving traffic? The pain of surfing a slow loading website is something similar to that.
According to research, the speed of a website influences everything from conversion to revenue to the bounce rate. In fact, speed is an important factor from the search engine point of view. So, it is advisable that you give enough attention to this factor right from the beginning.
2- Above The Fold is Still a Thing
Some people believe that the "Fold" doesn't matter that much nowadays – perhaps, because of a multitude of screen sizes. But we would say you can't ignore it entirely.
Research says even in 2018, people spend 57% of their time above the fold.
For those who don't know, above the fold is the portion of a website that is visible in a browser when a web page first loads. So, always prioritize your content available in the first fold and give your visitors a pleasant user experience.
Here are a few things that you can do to improve the "fold" of your website.
3- Have a Clear Brand Message
No matter what your business is all about, your site must project the image you want your audience to see. And via web design, you can control that image completely. Position your key message and logo in the top left corner of your site as it is the part of the screen our eyes are simply drawn to.
4- Make Great Landing Pages
Landing pages are the most ignored web pages of a website. But do you know, a well-designed landing page can be the foundation of successful online marketing?
A landing page helps you drive traffic, boost your SEO, and build your brand. So, along with above the fold content also give importance to landing pages.
There are many professional website making tools available in the market that help you create a great landing page. One good name is Renderforest. Their fast yet affordable website maker lets you create a professional and responsive landing pages without using any web code. Moreover, the tool is exceptionally easy to use. You just need to choose a template, edit your content online, and hit the Publish button. It is as simple as that.
Below are some tips for creating a successful landing page.
5- Make Your Site Easy to Navigate
A website that is hard to navigate often receive less traffic. So, always ensure that navigation buttons on your site are obvious and easy to identify. Follow the below tips to improve the navigation of your website.
6- Keep it Simple
Remember that simplicity is the key. A website that is quick and easy to use draws more attention. The useful information should be available at the touch of a button. Since users don't like to hang around, make sure all the important pages and buttons are available in front of your users' eyes.            
7- Use Visual Cues to Direct Attention
One of the major motives of web designing is to guide your audience properly to your website. For that, you should give importance to different elements on your site.
When you design your website, give attention to four visual cues, i.e., Movement, Depth, Form, and Color. To give your users direction on a particular web page, you may choose to use arrows, borders, pointing fingers, photos of people, etc.
8- Create a Professional Logo
Even if a logo does not have its brand name integrated, 99% of people will be able to recognize the brand – a good example is Apple's logo. But only when you create a top-notch logo for your site. Renderforest allows you to create a professional-looking logo in the cloud for absolutely free. You don't need to search on Google "I need a logo designed for my business" anymore.
Tips for creating a professional logo
9- Stay Away from Carousels & Sliders
Maybe you like that revolving carousel that shows pictures and products, but they don't seem useful anymore. An impressive data came from Notre Dame University. It showed that the first slide on the carousel received almost 90% of the clicks while the rest mostly ignored.
See the screenshot of click-through rates below.
10- Create A Mobile-Friendly Website
After Google's official announcement of the mobile-first index, it would be a big mistake not to do good practices for mobile-first indexing. Make sure your site offers a user-friendly experience on every device.
Final Thoughts
We hope our web design tips will help you make your website a success. If you have any queries or suggestions, feel free to drop a message in the comments below. We would be happy to assist you.