Website builders exist to help interested site owners create web pages without learning a programming language. Many online site builders provide services that help cut time, effort, and money in creating a website. Still, it's best to set expectations when using online website builders.
Continue reading to know the pros and cons of using these applications when creating websites.
The Pros of Using an Online Website Builder
Using an online site builder promotes many benefits. Users can take advantage of the many features these applications offer in developing websites.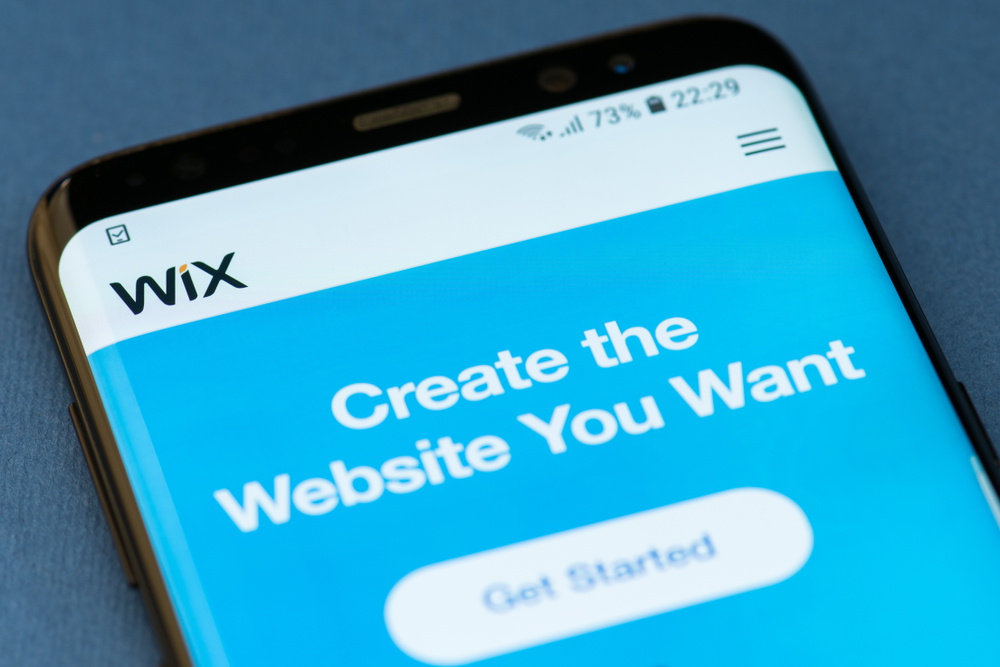 Here are four of incentives of using an online website builder:
1.No Prior Knowledge of Coding Required
Many online website builders use a drag-and-drop interface for its users. It's a great way to let people without any coding experience create appealing websites. Still, learning a programming language like HTML can give you extra options when developing your pages. However, it's not a requirement, and you can even create a fully-functional website without coding skills.
For example, Wix has a straightforward interface. It allows beginners and experts in website building to create a free landing page. Still, consider checking a Wix review first before you decide to sign-up.
2. The Price
Specific website builders may offer free or low-cost plans for registered users. You can test the different features without spending a cent. Low-cost plans may also provide new site owners with a cheap option if financial resources are scarce at the moment.
3. Free Templates
Online site builders may provide free website templates to users. Hence, if you're planning to make a site, but you might not have a solid idea for the layout right now, you can use one of the free templates as a guide. Various designs are available for different niches. For instance, you can search for website templates fit for websites for travel, sports, e-commerce, and more.
4. Exporting Options
You may decide to export your entire site to another platform. Individual site builders provide you with a feature to export your website. However, not all online site builders have this feature. Use this feature to transfer to different web platforms without the need to start from scratch. Specific website builders may even offer responsive templates compatible with various platforms.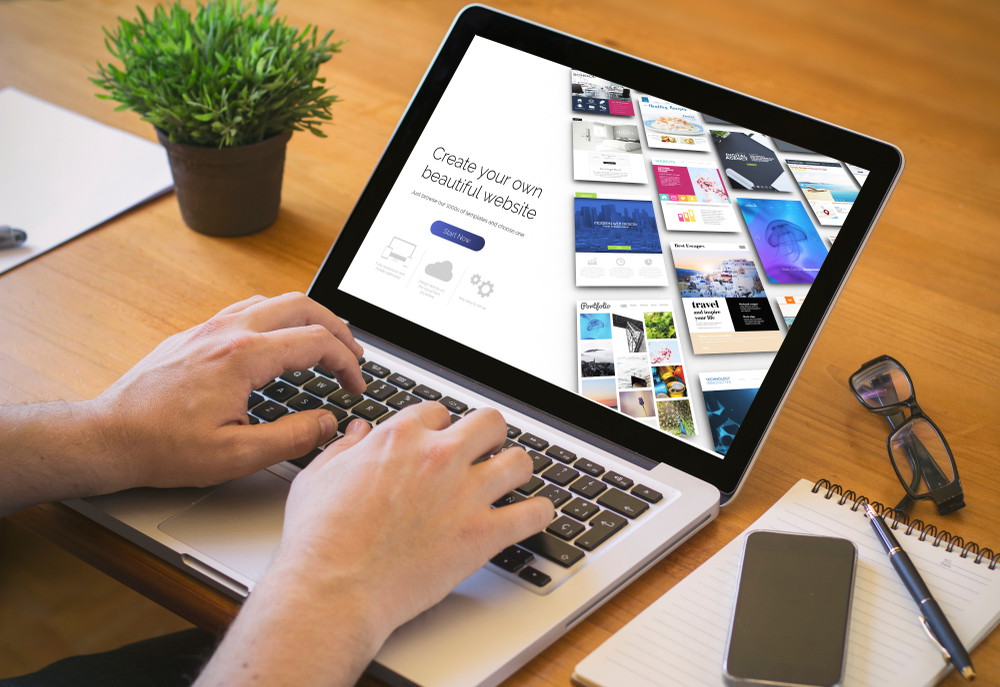 The Cons of Using an Online Website Builder
Set your expectations when choosing an online website builder. Many online site-building platforms don't offer the best services. Also, specific website builders might not provide a complete set of features.
Here are four shortcomings of these online web page builder:
1. Not a Good Choice for Businesses
The Drag-and-drop interface for website development has several design drawbacks. Many online site builders don't offer an extensive array of design possibilities. For example, one site builder may restrict you from giving your site a parallax layout. Thus, your business' website may have a cookie-cutter layout.
2. Search Engine Optimization (SEO) Limitations
SEO is a critical component of any website. Search engine algorithms read and scan through various websites to check for optimized data. Individual online website builders, especially free portals, may only offer limited features regarding SEO. For example, one site builder may only allow placements for Meta Titles and Descriptions. Another free website builder may provide extra features like H-Tags and Image Alt Texts.
If you want to make sure your targeted audience sees your website, you need an extensive approach to SEO. For instance, you may need to gain access and edit the code within your site. If you can't, you might not place the Google Analytics link. Thus, you can't track your site's performance from your end.
3. Restricted Access for Third-Party Add-ons or Plug-in
Many online website builders don't offer access to third-party plug-ins. Add-ons like the Facebook Box, Yoast SEO Plug-in, and BackupBuddy are impossible to install on your site. Free online site builders are infamous in this approach. Therefore, you can't provide additional experiences to your users besides the features offered by the site builder.
4. A Limited Number of Pages
Another disadvantage of many online site builders is the limited amount of pages for each site. You may try to create several pages on your website if you're trying to develop an e-commerce store. After all, one product equals one page. You may need to restrict the number of products you put on your site because of this limitation.
Specific free site builders may even let website owners build up to five pages at most. Still, you can increase the number of pages you can develop. However, you may have to pay extra for one of the premium plans.
Conclusion
Online website builders offer various benefits to new and existing site owners. However, you need to know the limitations that come with these portals. If you need a flexible and versatile website, you may want to hire the services of professional web developers. Make sure you stay within the boundaries of your budget if you decide to go this route.