Do you know – What is Playster? Playster, a relatively new streaming service with offices in New York and Montreal, offers entertainment buffs a unique subscription to music, movies, games, ebooks, and audiobooks, all in one platform. Playster app allows subscribers to access all of these mediums with just a single subscription – a feature that makes Playster seriously different from its competitors. Read our Playster review to learn more.
Playster Review
Aside from that, Playster offers some other one-of-a-kind features as well, including the ability to easily switch between media, up to five simultaneous logins with its family plan, and custom user profiles, so each user can maintain a completely personalized account.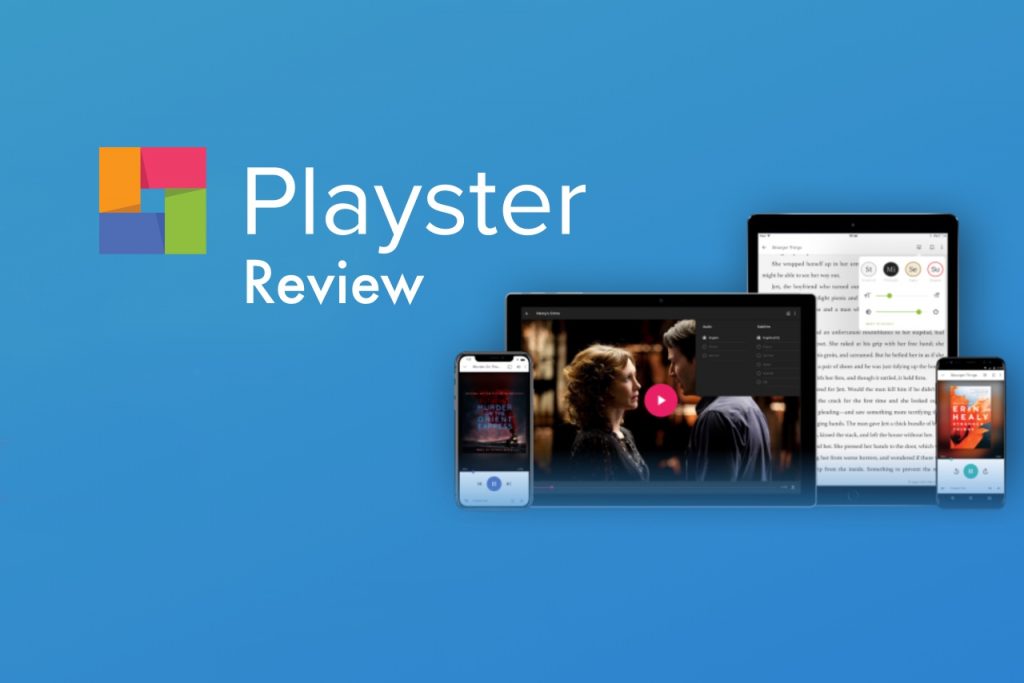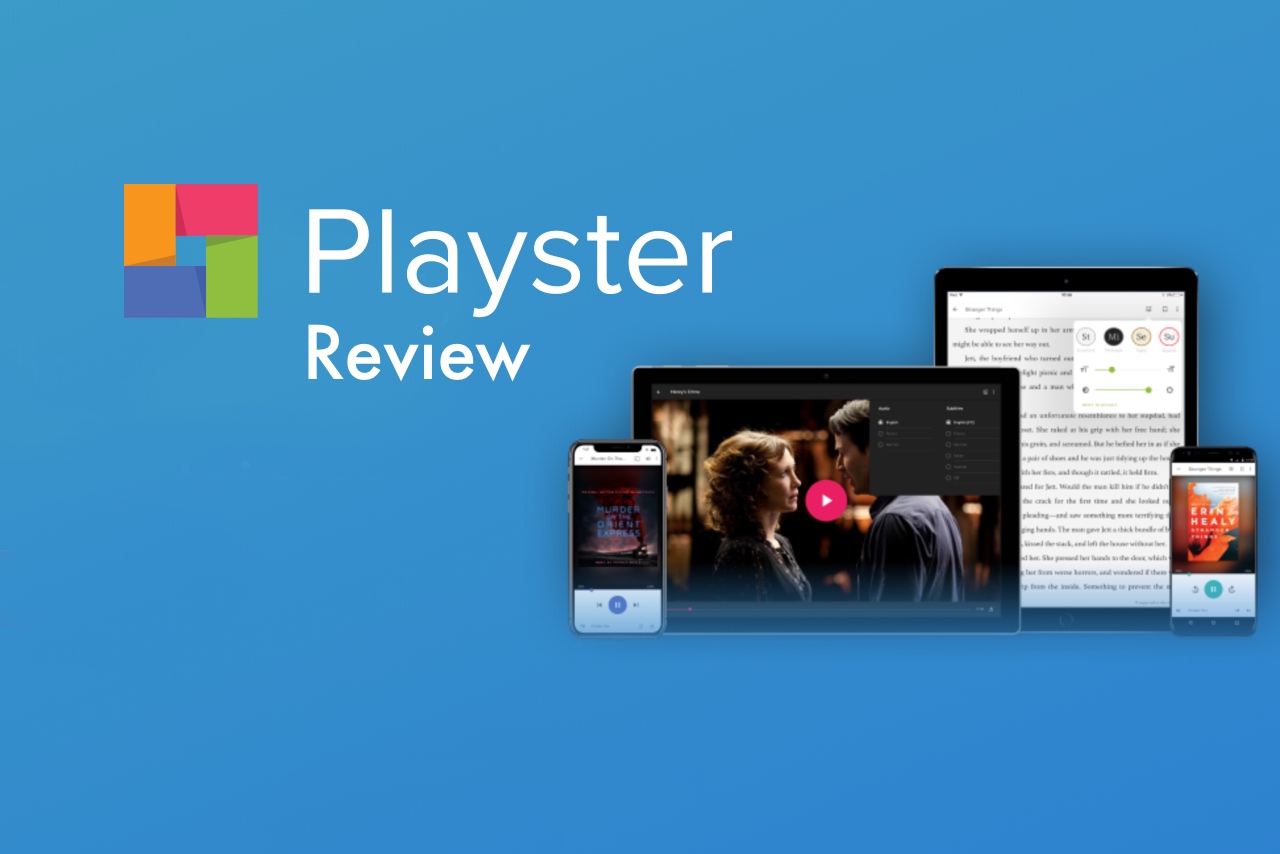 But perhaps the greatest deal of all is Playster's unlimited entertainment. That's right: Playster has no restrictions or hidden fees when it comes to streaming content. You simply pay their flat monthly fee and enjoy as many titles as you want.
Playster Audiobooks
The Playster audiobooks' catalog comes from various genres, including everything from classics to mystery, YA, children's literature, and many more. From R.L. Stine's Goosebumps to Paula Hawkin's The Girl on the Train, Playster has audiobooks for all tastes.
The music ranges from classical to hot new releases and, what's more, it also has countless movies to download & enjoy for members., especially in the documentary department. Interesting titles include "Road to Peace; Ancient Wisdom of the 14th Dalai Lama of Tibet" and Dave Grohl's "Sound City."
You can subscribe to Playster audiobooks for $14.95/month. The first month is absolutely free.
Playster Ebooks
You can subscribe to Playster to read thousands of ebooks. It has a vast collection of popular ebooks.
You can subscribe to Playster ebooks for $14.95/month. The first month is absolutely free.
Playster Movies
Playster is a movie streaming service to its subscribers. Take leverage of free movie streaming for a month.
You can subscribe to Playster movies for $3.95/month. The first month is absolutely free.
Playster Music
Playster streams your favorite music. You can try unlimited music for 30 days.
Its monthly subscription costs you only $4.95/month.
Playster Games
Lastly, it offers games, which are just the thing for any casual player looking to relax and pass some time with an addictive game. If you access the service through your desktop, you'll find everything from adventure to RPG games. However, if you log in using the app, it must be noted that the selection will change to highlight games that are better suited for mobile.
Considering that Playster compiles all forms of entertainment in one place and offers users a substantial digital library, the service has certainly kept to its promise and slogan: Entertainment Unlimited.
You can subscribe to Playster games for $4.95/month. The first month is absolutely free.
Is Playster Legit?
You can download Playster App on the Google Play Store and Apple store once you sign up for Playster Unlimited, which costs $34.95 per month for an all-inclusive subscription. After sign up, you will be given unlimited access to millions of ebooks, audiobooks, songs, movies, and games.
Playster's catalog includes independent content and titles from major publishers, labels, and studios, like HarperCollins, Harlequin, Gameloft, Macmillan, Paramount, and StreetLib. Partnerships with these well-known publishers and distributors definitely put a seal of credibility on the service and ensure that it offers its users all kinds of top-quality content.
Final Verdict
There are many competitive streaming sites on the market nowadays, but only a few that offer the same benefits. But if you are looking for a valuable entertainment app with limited restrictions, then Playster might just be the best answer for you. Not to mention that it brings everything together in one platform for optimal convenience – that's more than other streaming sites can say!