Unresponsive or stalled displays, such as the Apple iPhone screen turning dark, i.e., black iPhone screen, are frequently caused by serious system faults or hardware damage in the worst-case scenario. In such cases, your iPhone won't turn on. Before heading to a service center, it's a good idea to rule out software-related issues. Do you want to know how to fix a black screen on iPhone? Potential remedies and what you may do to resolve this problem are mapped out below. Follow the procedures mentioned below to fix an iPhone black screen of death.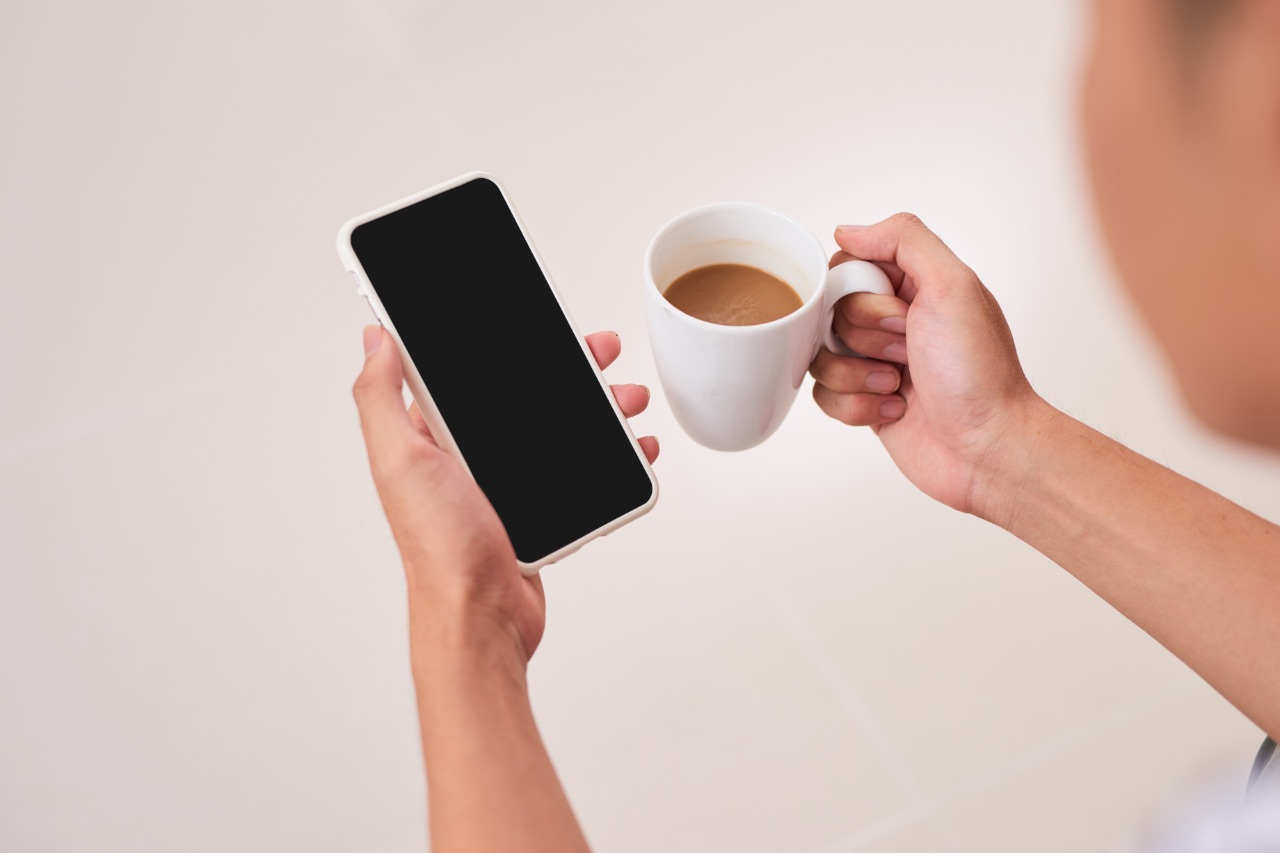 Why iPhone Is On But Screen Is Black
Part 1: What is the iPhone Black Screen Issue?
The iPhone Black Screen of Death is an issue that occurs when the phone's screen goes black, yet the phone still operates. Occasionally, the screen will also be off, and no matter how hard you try, the screen will stay off. There are various reasons why the screen on your iPhone abruptly turns dark.
Drained battery: A drained battery is probably the first and most apparent thing that sprang to mind, and you've already done it. Regardless, it's still necessary for us to bring it up. If not only the screen but the phone as a whole is off, this is frequently the case.
Hardware damage: Hardware damage from incorrect screen replacement, defective screens, dropping the device, or water damage might be one of the causes.
Software issue: A software issue, which may be caused by firmware changes that didn't go as intended, system crashes, jailbreaking, and so on, can sometimes create the problem.
In this article, we will shed light on some iPhone issues which may happen frequently. So, let's get started with it.
Part 2: Try Some Ways to Fix iPhone is Stuck on Black Screen?
Rogue programs and erroneous updates are frequently the major reasons. If your iPhone has been stuck on a black screen after downloading a new app, try disabling or removing the suspicious app to see what occurs. This will help to restore iPhone.
If it happens after you apply an update, consider deleting it or reverting to an earlier software version. Executing the following methods may also provide short, if not permanent, relief. The iPhone black screen issue has grown so frequently that it affects an increasing number of customers every day.
But, although it may seem to be a significant hardware issue, it's simply a simple firmware issue, as long as your iPhone shows no evidence of physical or moisture damage. What I did when my iPhone screen went black but the phone still works:
Solution 1: Fix iPhone Black Screen of Death Due To Hardware Damage
A hardware failure or damage, which may occur due to dropping the device or submerging it in water for an extended time, is one probable cause of the Black Screen of Death problem on iPhone devices.
Such occurrences may have damaged the physical components of your iPhone, resulting in a dark screen and the inability to switch it on at all.
Suppose your iPhone device has merely a black screen due to hardware damage. In that case, the only thing you can do is take it to an authorized Apple service center and have it evaluated by mobile hardware professionals. You'll be able to figure out how such a hardware issue occurred and how to repair your phone this way.
Solution 2: Fix iPhone Black Screen of Death via using iTunes
An iOS restore using iTunes could be the answer to fix iPhone black screen issue. This method is considered one of the most sophisticated methods for resolving complicated system faults produced by software vulnerabilities and infections that have left your iPhone trapped on the black screen of death.
You'll need a Mac or Windows computer with the most recent version of the iTunes application installed. Then, connect your iPhone to your computer using the Apple-supplied USB/lightning connector, enabling iTunes to access it.
If possible, back up all of your crucial files from your iPhone to iTunes ahead of time. After you've created backups, you may start restoring your iPhone in recovery mode. Connect your iPhone to your computer to begin. Continue with the instructions below while your phone is connected:
First, press and release the Volume Up button.
Next, press and release the Volume Down button.
When you see the Connect to iTunes screen, press and hold the Power/Side button; when you see the Apple logo, don't let go of the button, since you'll need to enter recovery mode.
On the following screen, you should see the Restore or Update option.
To upgrade your phone's software to the most recent version, choose Update first. If no software updates are available, choose the Restore option.
Wait for iTunes to complete the reinstallation of iOS without losing your data before downloading apps for your device. If the download takes more than 15 minutes, your device will generally leave the Connect to iTunes page. If this occurs, wait for the download to finish, then follow the instructions above to re-enter recovery mode.
Solution 3: Fix iPhone Black Screen of Death with ReiBoot
When your iPhone won't switch on and the screen turns black, it's most likely due to an issue with the iOS system. We propose that you utilize Tenorshare ReiBoot, a professional system recovery program, to restore the operating system without restoring it or losing any data.
Tenorshare ReiBoot's system recovery aims to solve all iOS system flaws, such as the black screen of death, stuck Apple logo, recovery mode loop, reboot loop, blue screen of death, and so on.
Key Features:
Enter/Exit Recovery Mode with a Single Click for Free.
Repair 150+ Stuck on the Apple logo; the screen won't turn on, recovery mode loop, and other iOS/iPadOS/tvOS system issues.
Repair iPhone/iTunes issues like 4013/4005 with easy clicks Reset iPhone/iPad/iPod touch without iTunes/Finder new.
All iOS versions and devices are supported, including the most recent iOS 15 and all iPhone 13 models.
How to Fix A Black Screen on iPhone with ReiBoot
Follow these steps to iPhone Stuck on Preparing Update iOS 15,
Step 1: Tenorshare ReiBoot may be downloaded and installed on a PC. Download ReiBoot for PC from the bottom of the page, connect your iPhone to your computer via USB connection.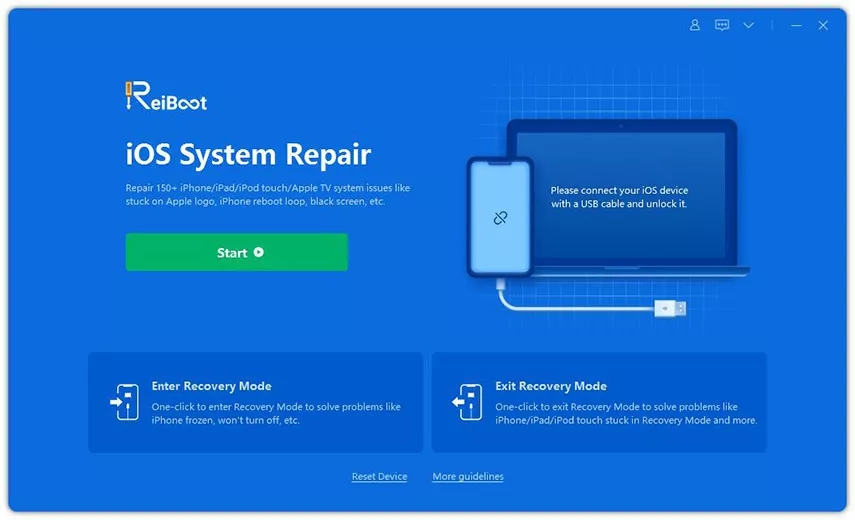 Step 2: Go ahead and click 'Standard Repair.'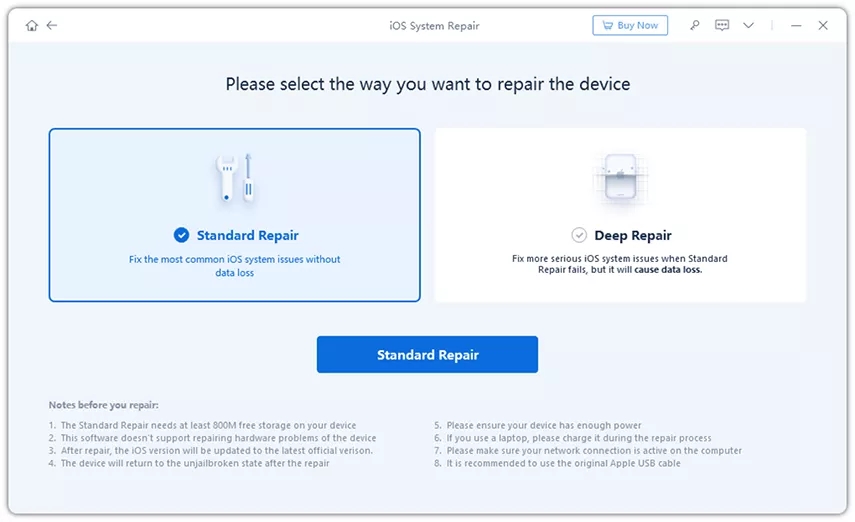 Step 3: Download the Firmware Package to your computer.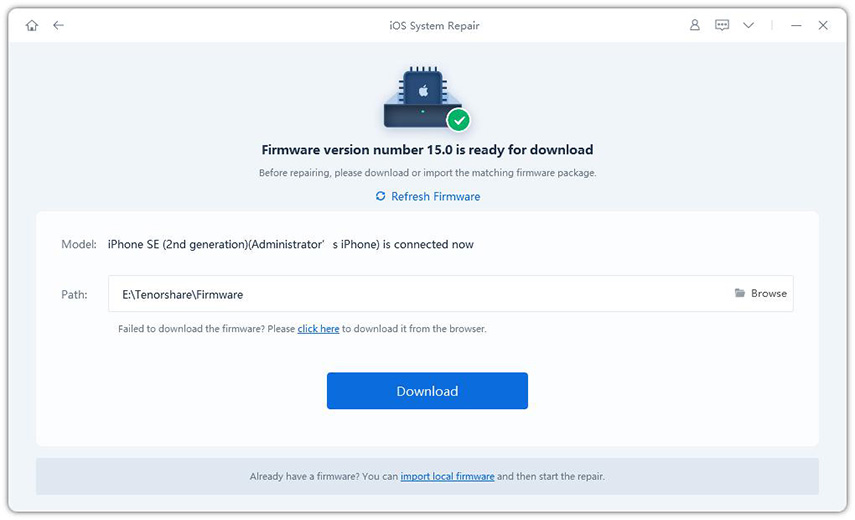 Step 4: Start with a basic repair. You can choose Standard Repair because it will not result in data loss during the process, so don't hesitate to proceed.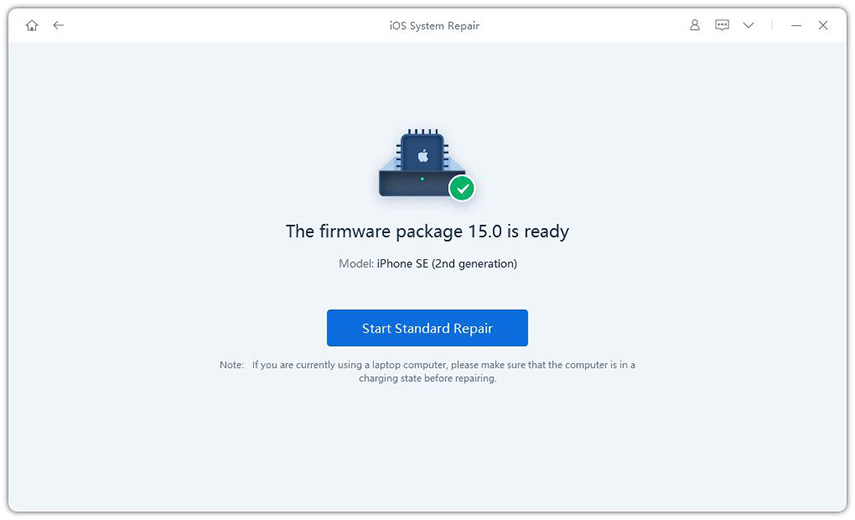 It will take some time to complete the repair process, and you are done!
Final Words
Now, you can answer anyone's query, why is my iPhone screen black. We've compiled a list of several ways to cure the iPhone black screen of death. You can try these solutions to fix iPhone issues. If you have any other useful solutions, please share them with us.