Accidents happen, and many of them can lead to some pretty depressing results. One of those results is losing all the data on your iPhone. It is an unfortunate situation for many of us technology-loving folks as we store so much on our phones. When an iPhone gets stolen, lost, or damaged, the person also loses their valuable data with it. Many times, it is the user's lack of knowledge or some other mistake that leads to losing data.
Such incidents include accidental deletion or formatting the memory, resetting the phone to its factory settings, attack from some malicious software, or any other error operations that can lead to data corruption or deletion. Jailbreak failure is also a common cause of losing data. Accidental data loss can be a reason for distress in many people since our phones hold personal and professional information, which can be highly important for us.
It is difficult to see all those contacts, photos, messages, audio recordings, videos lost out of our sites in a minute. Any smart recovery software like iMyfone D-Back Data Recovery can help. Want to learn more, read ahead.
iMyfone D-Back iPhone Data Recovery Solution
If you have lost data on your iPhone, you will be glad to know that all is not lost yet, and things can go back to normal. iMyfone D-Back iPhone data recovery is possible, and you can get back all the precious information you had stored on your phone if you have the right tool for the task. With four recovery modes, it can restore 20+ file types for iPhone/iPad/iPod Touch, including lost text messages, contacts, photos, WhatsApp, Kik messages, etc. from iPhone, iTunes, and iCloud backup. So, how iMyfone D-Back iPhone data recovery tool works?
Download, install and open
iMyfone D-Back iPhone recovery on your computer.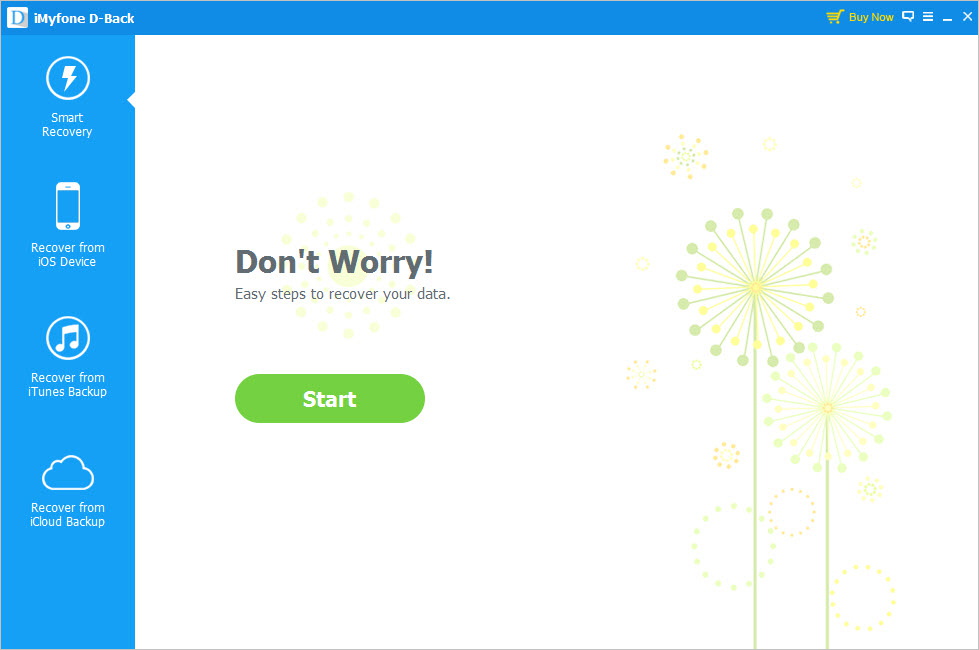 Select your lost iPhone files
Like SMS, photos, contacts, Whatsapp, Kik, etc. then click "Next".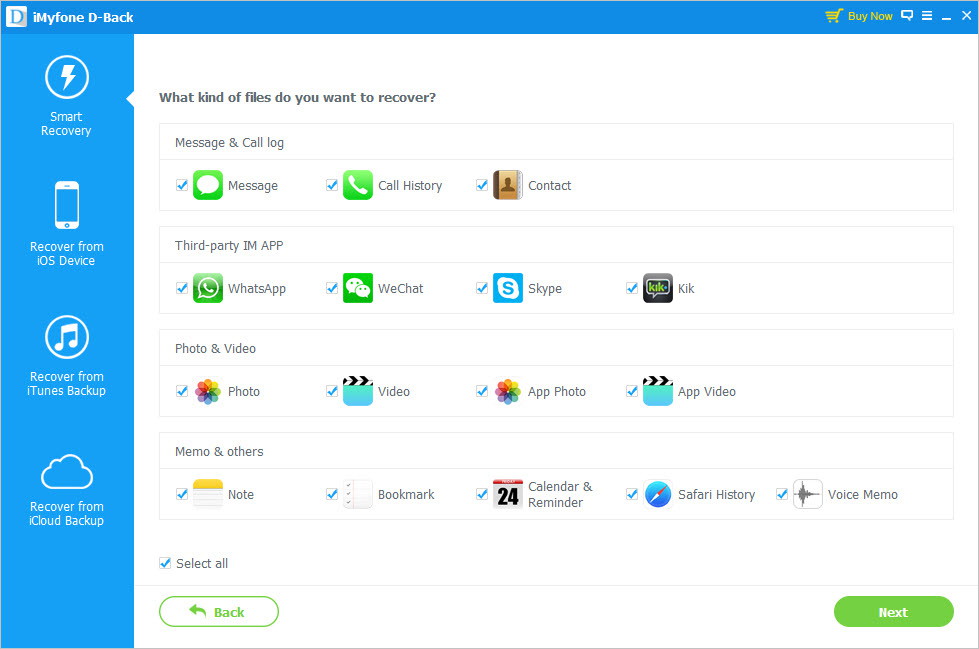 Choose how you lost your iPhone data
Like jailbreak, iOS upgrade accidentally lost files, iPhone locked by passcodes, etc.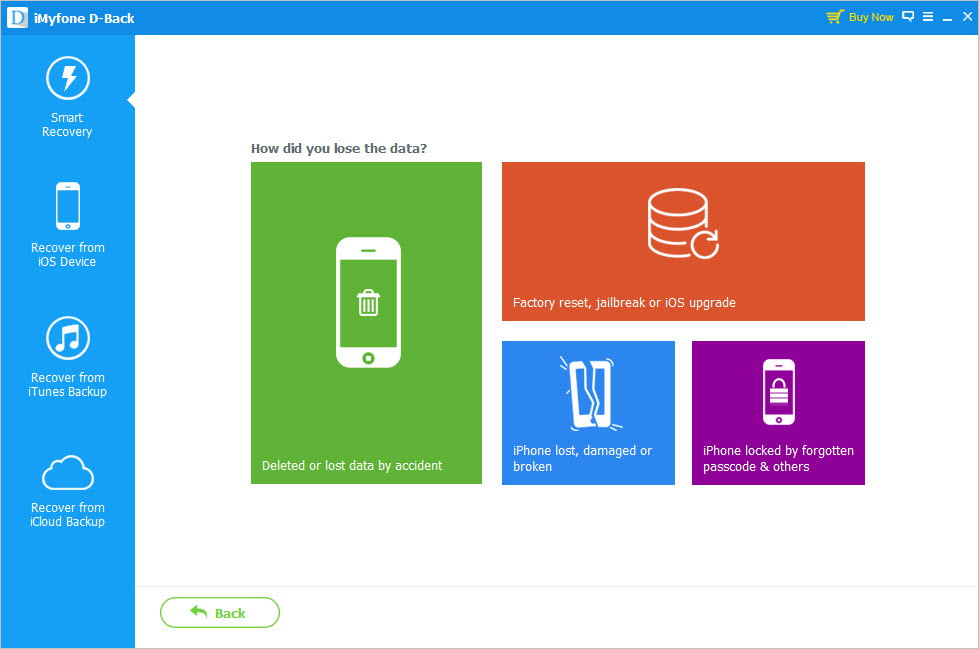 Click "Next", sit back, and iMyfone D-Back iPhone Data Recovery Mac will intelligently search your lost data from iPhone/iPad/iPod Touch, iTunes backup or iCloud backup.
Get Back your lost data
A few minutes later, iMyfone D-Back will present clearly with all data. Choose a folder to store the data on your computer. It's pretty easy, right?