Here is what happened to me one day. I was scrolling through my TikTok feeds; I visited my profile to see some old reposts. And Bamm! The Repost tab disappeared altogether. After confirming with my friends, I realized TikTok had removed the Repost tab from the profile page. This left me wondering how to see reposts on TikTok. If you're also curious about the same, then this guide will be helpful to you.
TikTok introduced the new Repost feature to the app in 2022. It is similar to Twitter's Retweet option. This new feature allowed users to share TikTok videos with their followers while crediting the TikTokers who originally posted them. Thus if you spot any viral or engaging short videos on your FYP (For You Page), you can share them with just a few taps with TikTok's Repost button. As you repost a video, it gets forwarded to your followers' FYPs. This feature helps creators to support each other on the platform.
However, the issue is that TikTok, one of the most popular social media platforms, later eliminated the Repost tab from our profile page. So, if you want to check your old reposts on TikTok, it can give you a hard time finding them. Thus, I made this guide to discover and learn how to see your reposts on TikTok.
Firstly let's see some reasons why TikTokers may want to see reposts in the first place.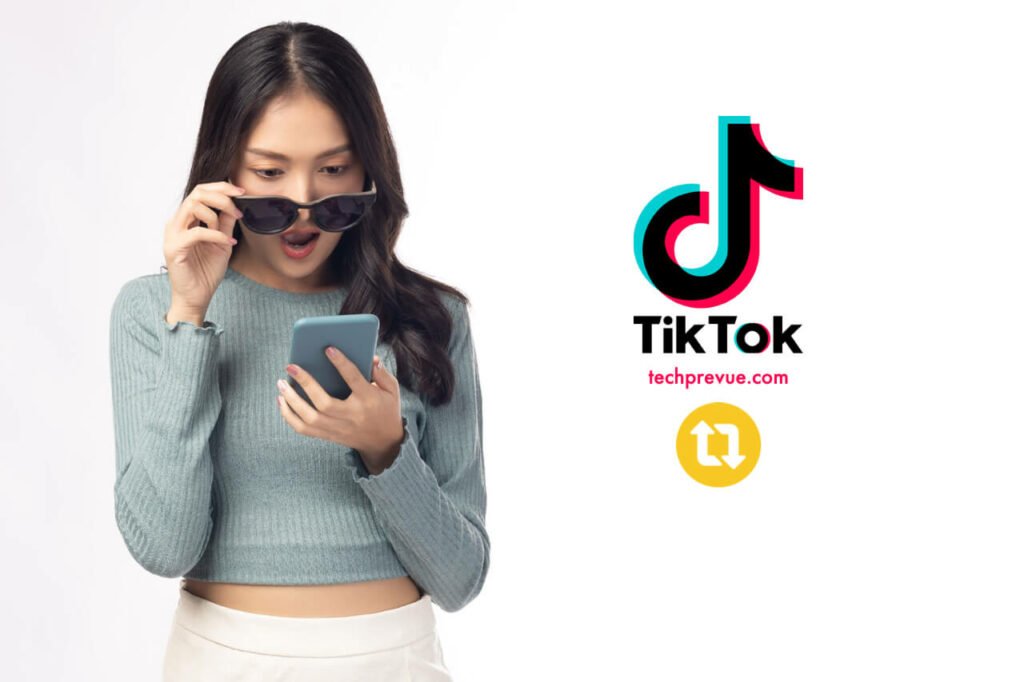 Reasons to See Your Reposts on TikTok
Here are a few reasons why you see videos you reposted on TikTok:
Tracking old reposts helps to see the progress and reach of someone's content on TikTok.
It helps to track whether your audience likes what you are resharing.
It also helps to identify & keep track of a TikToker whether your followers like their content. This helps in future collaborations.
This also aids in identifying your followers' tastes so that you can post accordingly.
It assists you in deleting any reshared post which got invited to a copyright claim.
Finally, it helps you undo or un-repost TikToks you no longer want to endorse or promote. You'll get the option through the Share button. The Repost button on TikTok changes to the Remove Repost button after reposting videos. pop-up
How to See Reposts On TikTok
Firstly, you should note that you can only see your reposted videos on TikTok and not of other people. Since the option to see TikTok's Reposts is no longer available, that leaves us with only a few options. But anyways, they are straightforward & efficient to use. Here's everything you need to know about "how to see videos you reposted on TikTok."
When You've Saved the Reposts
Since the Repost tab on TikTok was scrapped, the other best option is to use the "Add to favorites" option. This method is beneficial if you have saved TikToks while reposting them.
Use these steps to see your TikTok reposts:
Open TikTok on your phone and log in to your account. (if you haven't)
Tap the "Profile" icon at the lower right of the screen.
Now Tap on the Bookmark icon to open the favorites.
From there, you can scroll down to see all your reposts.
However, sometimes you must scroll through all the TikToks and check each, which can be tedious. There is a better way. You can make a collection in the favorites menu called "Repost." This trick is the best alternative to the Repost tab. Use the following steps to make a collection in TikTok:
First, watch the video you want to add to the Repost collection.
Next, tap the Add to Favorites (bookmark icon) at the right.
Next, on the notification that appears, tap on "Manage."
Choose "Create a new collection."
You can toggle on "Make public" if doesn't want to keep the collection private.
Finally, tap "Save."
You can get more information through YouTube about creating and deleting a collection on TikTok.
You can see your reposts easily if you repost videos and add them to a collection. In addition, you can easily access them in your collection through bookmark. So you won't miss the TikTok Repost tab.
You can repost someone else's original videos, but you also can remove them. If you change your mind and want to remove them, you can find the video you've reposted with your friends.
When You Remember the Video & Its Original Creator
This is another simple way to view a Repost on TikTok. First, you must remember the video & TikTok account of the person whose video you reposted. If you do, then follow this:
First, open the TikTok app & tap on the "Home" button.
Next, tap on the search icon available at the top right corner.
Now search for the username of the person whose content you've shared or reposted.
Now, you can visit their TikTok profile and find that video.
You could easily find the video at the top if it were recent. Otherwise, you must scroll through all the videos to find the needed one.
From the Watch History
Open your profile in the TikTok app.
Tap on the hamburger menu (☰).
Tap "Settings and Privacy."
From the list of options, scroll and find "Watch History" & tap on it.
There you can find & see all your reposts in the past seven days.
However, this option will not work if you want to see videos you've reposted before seven days. Of course, you can always use the previous two methods to search your reposts before seven days.
Conclusion
The feature called "Repost" is trending on TikTok. It allows you to share your favorite videos with your followers. In addition, the feature helps content creators to get valuable insights about their audience. However, to see old reposts is a tough nut to crack. Thus we researched and made a complete guide with steps to help you see your TikTok reposts. This will also aid you in removing reposts in TikTok.
I hope you found value in this article. Don't hesitate to contact me any time. I would be happy to answer your queries.