Can you name one messaging app after WhatsApp and Facebook Messenger? Yes, we are talking about Telegram. According to Statista, Telegram's monthly active users have reached to 700 million. Many users deliberately and somehow accidentally delete their Telegram accounts. So, what do you think? Is Telegram account recovery possible after deleting it? In this article, we have covered everything that you need to know about "how to recover a Telegram account."
Telegram account deletion is irreversible. Therefore you can't recover your Telegram messages, channels, groups, multimedia, and contacts. However, Telegram allows you to create a new account with the same phone number and username. Those banned from the platform can contact Telegram Support to recover their account.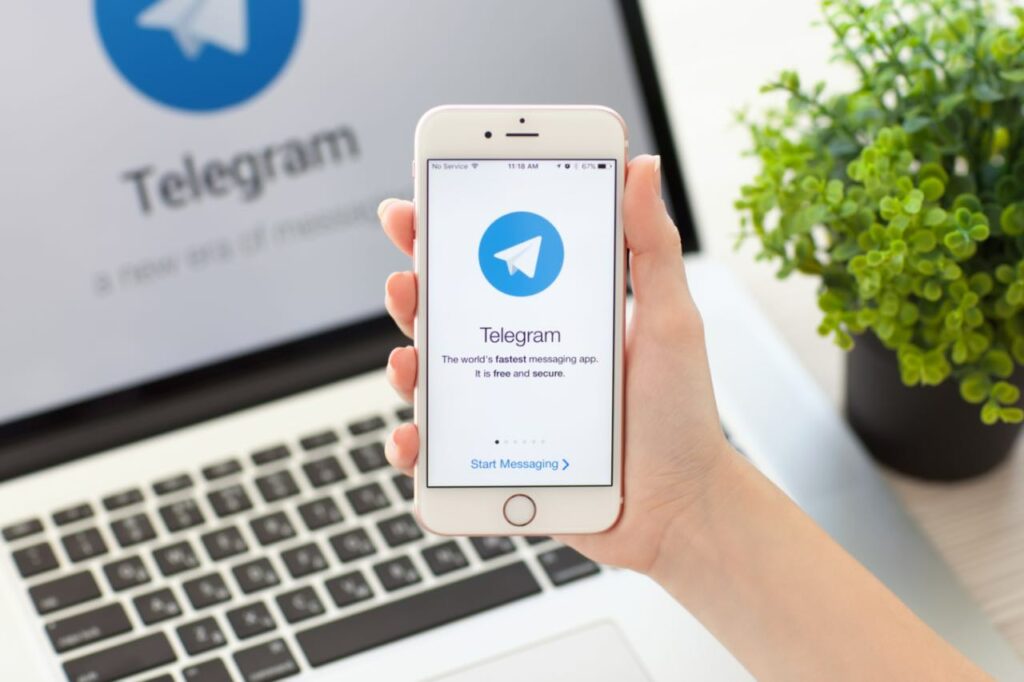 How to Recover Telegram Account
Remember, you can't recover deleted Telegram account after deleting intentionally or accidentally. Then, what's a solution?
Method 1: Create A New Telegram Account
You can create a new Telegram account with the same phone number, but acquiring the same username is subject to availability. Someone may or may not have registered for them.
The steps to make a new Telegram account are as follows:
Open the Telegram app on your smartphone.
Tap the Start Messaging button.
Select your country to verify your phone number.
Enter your phone number next to the country code.
Tap the Continue button.
Next, tap the Continue button to confirm "Is this the correct number?"
Shortly, you will receive a phone number verification code in your SMS.
Enter the activation code.
Lastly, complete your profile. Enter your full name and add a profile picture to this account.
Note: The steps discussed here may differ slightly on iOS and Android.
Thus, you've recovered your Telegram account using the same phone number, but your previous chat history and data won't be available there. You may get your username if it is not already taken and registered as a collectible username. To request a username, contact Telegram's @Username_bot. It will assist you further.
Your contacts will see this newly created account as a separate conversation in their messages list. This conversation will be empty and not have the previous chat history.
Method 2: Appeal to Unban Telegram Account
You can file an appeal to unban your Telegram account. The steps to file an appeal through your mobile app are as follows.
Open the Telegraph app.
Select your country from the drop-down menu.
Enter your banned phone number.
Tap the Continue button.
Next, tap the Continue button to confirm "Is this the correct number?"
After getting the message "The phone number is banned," tap Help.
It launches your email app. Compose an appeal with all necessary details and send it to the Telegram Support team.
The Telegram Support team will review your appeal and get back to you after a couple of weeks. So, keep your patience.
Method 3: Contact Telegram Support
No matter if your Telegram account got banned or deleted for whatever reason, you can reach Telegram Support through their website.
Open the Telegram Support page on a browser. You can use any device, whether computer or mobile.
Describe your problem in the message box. (Your message should contain everything required to recover your Telegram account.)
In the next box, enter your email address.
Next, type your phone number with the country code.
Lastly, click/tap the Submit button.
Now, you have done almost everything from your end. Only wait for their reply.
Only lucky people have a chance of Telegram account recovery. But try your luck.
Conclusion
Once you delete your Telegram account without knowing the recovery is irreversible, you try to restore or recover your account. You can't recover a telegram account without a phone number.
To recover your old Telegram account, you can try other methods mentioned in our article. Our guide will help you recover your Telegram account, even if you have lost your phone.
Do you know the other way to recover a Telegram account back? Please share the method in the comment section below.
FAQs
How to recover Telegram account without phone number?
You may have seen some third-party apps and tools claiming to recover your deleted Telegram account without losing any data. Instead of retrieving your Telegram account and its data, they can hack your device and personal information. To avoid Telegram account hacking, enable two-step verification, use a password, and enter your recovery email.
How to get old Telegram account without phone number?
Android users can find their old Telegram messages on their phone's internal storage. So if the Telegram history exists, they can get the old messages, multimedia, and other data back.
Go to the File Manager (The name may be different on your phone.)
Tap Internal Storage.
Tap the Telegram folder.
I can't create a Telegram account with the same phone number. What to do?
First, create a Telegram account with a new phone number. Later change the existing phone number with your old phone number. It will work like a charm.