Similar to how we all need oxygen, water, and food, our lives would be practically unimaginable without mobile phones. Since we all love to use smartphones, we are constantly hooked on them. Therefore, when our smartphones ring, we attempt to peek at their screen to discover who is calling us. We instantly check the caller ID before picking up incoming calls. But what would be your immediate response if you discover a restricted, private, or unknown incoming call on your phone?
If you're unsure what a private number call is, it conceals the caller's identity when they call on you. Your screen may show it as Blocked, Private Caller, No Caller ID, Restricted, or Unknown when you get a call from a private number.
Not everyone likes receiving unknown, restricted, or private calls. As a result, such a call may make you reluctant to respond. It's also possible that you won't know how to call back a private number afterward if you decide not to respond. Don't scowl, though. Again, it seems but is not impossible to unmask a private number. In case you're wondering, how? Tracking down the caller and calling back private numbers may be done in many ways.
What is a Private Number
A blank caller ID indicates the caller has configured his phone number to private so that you won't get his identity. You can also make a private call with your phone number hidden to increase your privacy. Only change your cellular plan to get this add-on. Cellular companies may charge you extra bucks to hide your identity. However, some network carriers provide the facility per call basis instead of charging for hiding or blocking your identity on all your outgoing calls.
Private numbers are frequently used to make spam calls, pitches, and even offensive telemarketing, which has a negative hype, particularly from the receiver's perspective.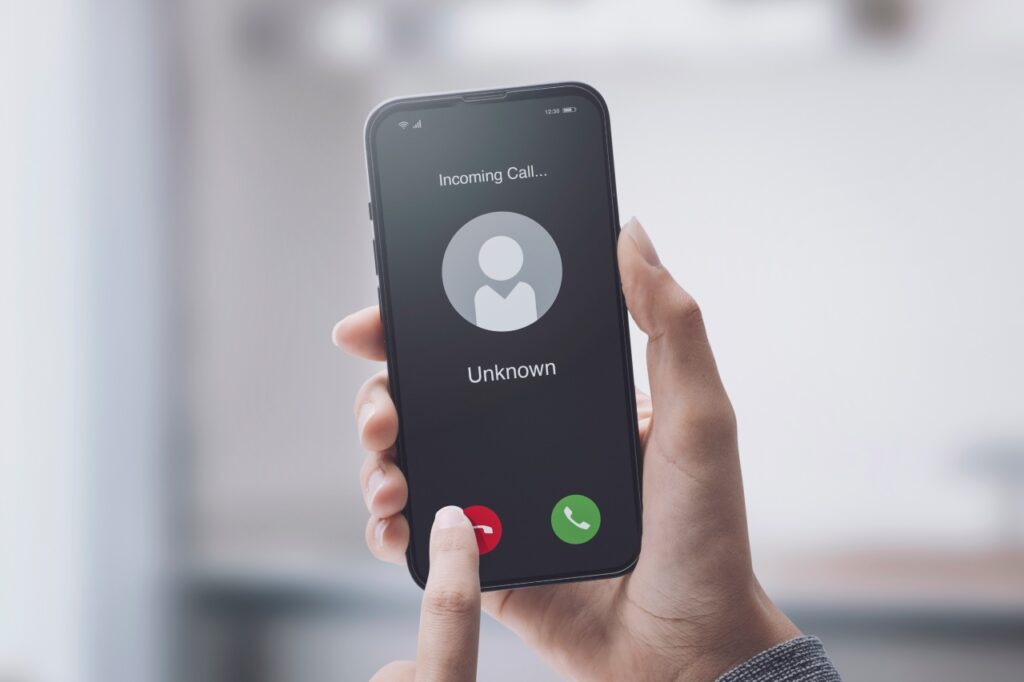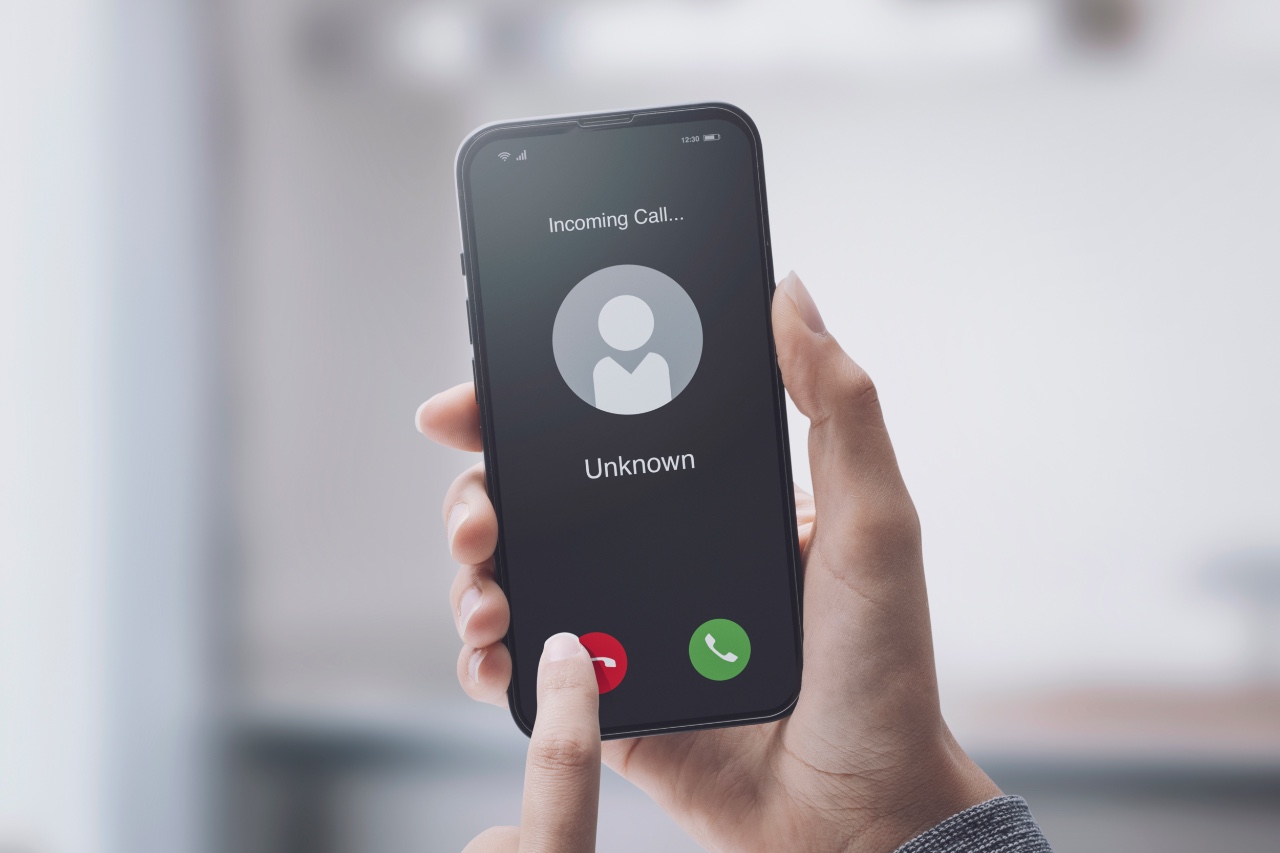 How to Call Back a Private Number
You have the legal right to unmask the private number, even if blocking caller id is allowed for privacy and secrecy concerns. So here are several ways to reveal and call back unknown numbers if you've received too many calls from a private number. Keep reading our article on how to call back a no caller ID.
Call back the private number using *69 or #69
The Last Call Return (incoming) code *69 helps you call back the private number. The North American Numbering Plan Administration established this vertical service code (VSC). You may get more VSC here.
Landline users may call back the last number using the VSC *69. Similarly, mobile phone users may dial #69 if they have received the last call from a private number. Remember, cellular companies may put some time limit restrictions on calling back a private number. Usually, you may call back to a private caller within 30 minutes of the last call. Otherwise, you won't be able to call back private numbers.
This method will help you call back the private number but won't reveal the caller's phone number. It's unlikely that someone will answer your call when you dial a private number back. However, if you decide to call them back, you can get a clue about the caller. If you're lucky, the person you're calling could unintentionally leave you an insightful voicemail message.
Your telecom network provider would specify how to use this method. For example, many service providers play a voicemail telling you the phone number with an option to call back. While some other cellular companies will allow you to call them back without disclosing their private numbers.
But before you adopt this technique, you must consider a safety check. In certain instances, it ends up making situations nastier. For example, when you get a call from a private number, a certain number of calls might be automated. These are typically made to verify the status of your cell phone number. Usually, they want to ensure that your cell phone number is operational. Typically, these calls intend to sell fraudsters your contact details. Thus, you inform the system that your contact number is still operational by answering a private call.
Check your monthly phone bills
If the private number call code didn't work for you, and you are still searching for the answer to the question of how to check a private number that called you. You might review your call records when you get your monthly bill. Your cellular company maintains a record of all incoming and outgoing calls. These call logs occasionally disclose calls made from private numbers.
So check your monthly phone bill to find a private number that might be on the available list on a specific date and time. Then, perhaps, you find out and can call back a private number.
Each phone service provider has a different policy about how long these call logs or data are kept in record. For example, some cellular companies may store these call records for up to seven years. In the US, legal rules may vary from state to state. These call logs are kept in record for the purpose of criminal investigations.
Reverse phone number lookup
You might run a reverse phone lookup once you've unmasked the private number and would like to gather more information before calling it.
This phone number might be associated with a landline or a cellular phone. You can confirm through Google search or the Yellow Pages. Most yellow pages and phone directories also show the address to which the phone number belongs.
You might occasionally need to pay little to get a complete report. The phone lookup service may refund the amount you paid for not showing you complete information about the phone number.
A reverse phone number lookup does not work for the spoofed calls. This is because you won't get sufficient information for such calls. Nevertheless, this indicates that the call came from a telemarketing company or fraudster.
Unmask private number calls using third-party apps
When your calendar is already jam-packed, being pestered by private number calls all the time might be frustrating. However, you could spend some money on a third-party app, TrapCall, to unveil a private number if you've been trying to figure out how to trace a private number, no caller ID, restricted calls, or unknown calls.
You may find out the private number of calls you might receive from blocked or restricted callers with the TrapCall app. This mobile app lets you see the private number, associated name, and address. Additionally, you get an option to block subsequent calls from these private numbers in the future.
Fortunately, TrapCall is available for Android and iOS. So, you can unmask private number calls on your phone.
Trace the call to unmask a private number
A call tracing or call tracking service has the potential to identify the caller and their location when they dial from a restricted, blocked, or private number. A few telecommunication networks provide call tracing facilities for better customer services to stop nagging, menacing, illicit, or offensive calls. For example, subscribers can dial *57 from their cell phone or landline upon receiving a private call, then heed the audio guidelines from the cell phone company.
The cellular company can successfully locate the identity, contact details, and location of the unknown caller. Once the call tracing process completes, it sends the caller's details through a recorded message. This service is free of charge on some cellular networks. While several cellular companies are charging a modest monthly fee to use the call tracing facility.
Tracing private number calls would not be advantageous for gathering complete caller's details. You can not explicitly get the collected information. This is primarily due to user confidentiality. A victim of harassment can get this information after lodging a police complaint. Suppose you proactively receive an unknown call from a private number a minimum of three times, then note down the dates and times to request call tracing. After that, you may inform the local police department or your phone company, allowing them to consider the matter immediately. They can take legal action to stop the harassing calls from coming in.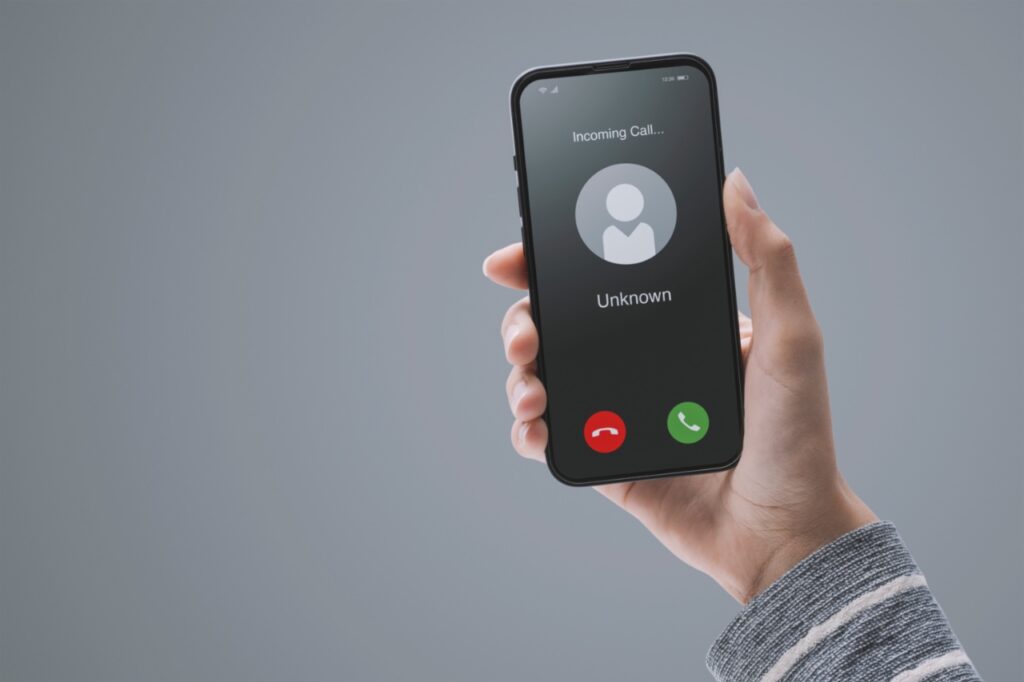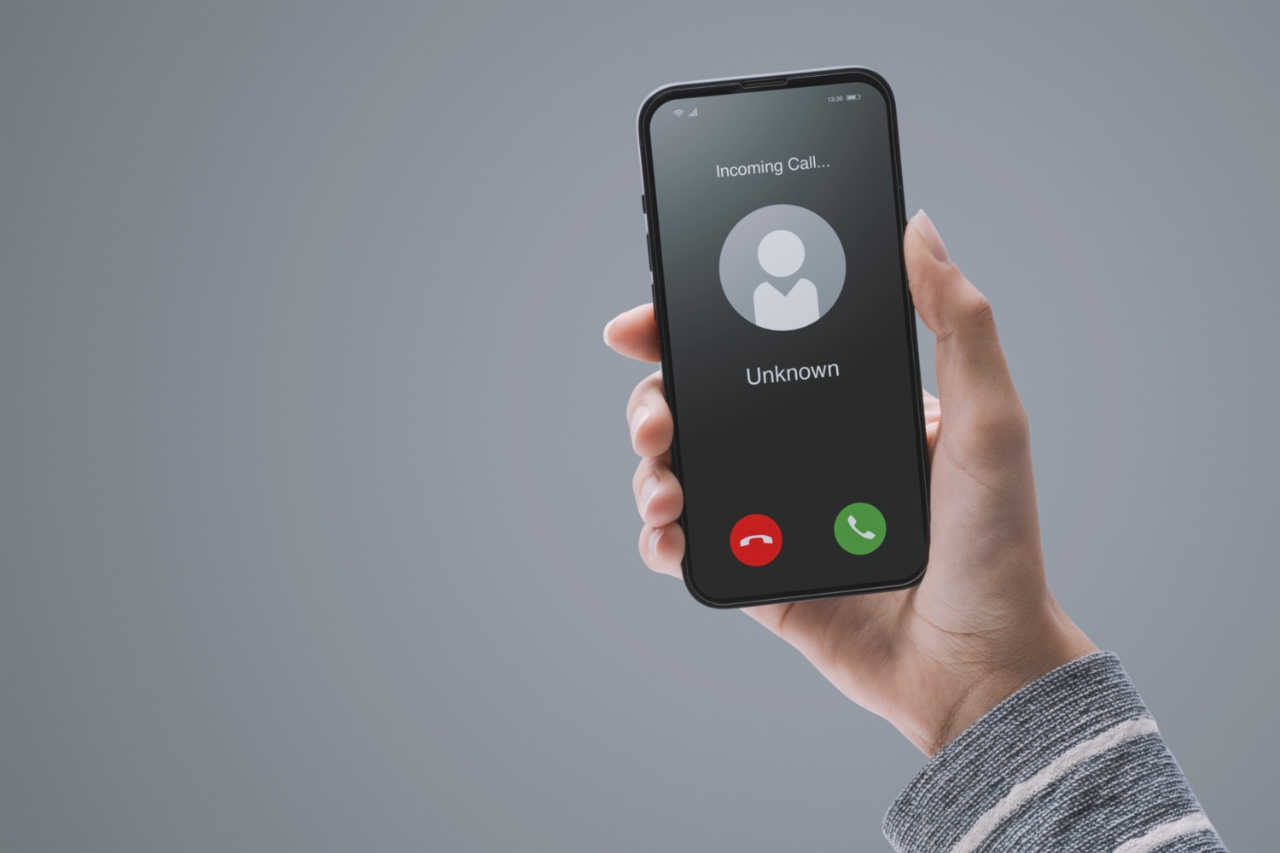 How to Make Your Number Private
Are you curious how people are calling you from a private number? Can anyone make a call from a private number? Let's see how to make a private call.
Make your number private using *67
You might be interested in hiding or blocking your caller ID during a call, so you definitely want to know how to make your number private while calling someone.
The answer is pretty simple. To make a private call, you can add *67 before the phone number. This simple code can restrict or mask your caller ID or phone number from appearing on another person's phone.
This is how to call someone private by hiding your phone number.
Add *67 before any phone number and dial it to make a private call. It is the sole method of making private calls. This code is the same for both mobile and landline phones.
Dialing *67 does not hide your phone number whenever you call 911 or other emergency service numbers and toll-free lines.
So add *67 before dialing a phone number to hide your caller ID on the recipient's phone. You can call back the last incoming number without disclosing your caller ID if you dial only *67.
Hide your Caller ID on iOS and Android
Over the last few years, caller ID practice hasn't altered all that much. But there's no denying that cell phones have advanced with time. The *67 feature may not work on Android and iOS, though. But there are different ways to hide your phone number or caller ID on Android and iOS. In addition, Android and iOS both have the option to mask your caller ID. Thus, tweak your phone settings to enable this feature to make private calls.
Hide your Caller ID on iOS devices
You can disable the Show Caller ID option to show "Unknown Number" instead of your caller ID. Carry out the following steps given hereunder:
Launch Settings.
Tap Phone > Show My Caller ID.
Next, tap Cellular Plan.
Tap the toggle button to disable the Show My Caller ID option.
Hide your Caller ID on Android devices
To make your number private on an Android phone when calling, you must make a few tweaks to your phone settings, much like on iOS devices. Please perform the following steps to do this:
Open the "Phone" app on your mobile phone.
Tap the kebab menu or three vertically aligned dots to open the drop-down menu.
Navigate and tap Settings.
Next, tap Supplementary services.
Now, you see the option "Show caller ID" for both SIMs.
Tap Show caller ID for each SIM individually.
And select "Hide number" to block caller ID.
Hide your Caller ID permanently
Do you prefer to hide your caller ID on every phone call you make? You must always dial *67 before making a private call to someone.
Dialing *67 every time before making a private call might be cumbersome. Is there a permanent solution so that you don't need to dial *67 whenever you make a private call?
However, if you want to permanently hide your caller ID while making outgoing calls, you will need to block your phone number permanently.
You can contact your mobile network operator to get more information on blocking your number and permanently hiding your caller ID.
You must note that if the network operator blocks your phone number, you can't unblock it later.
As a result, your phone number will always be shown as "Private" or "Blocked" to other people when they'll receive your call.
Make your number private using other VSCs
Other vertical service codes also work with many telephone service providers, not only *67. Contact your mobile network operator to ascertain whether it is functional with your device.
*60: It helps you block specific phone numbers.
*66: Until the line is free, this code keeps dialing a busy number.
*69: This code dials the most recent incoming number if you have a landline phone without caller IDs.
*70: Dialing this code, you can disable the call waiting temporarily.
*72: It enables the specific landline's call forwarding feature.
*77: If you dial this code, anonymous call rejection becomes activated so that you receive calls from only unmasked mobile phones or caller IDs.
Final Word
We've enlisted every method imaginable how to call back a private number. Many solutions to unmask a private number are available. For example, you employ the Last Call Return vertical service code, upgrade your cellular plan, or acquire a third-party application.
You may purchase these services to get peace of mind. Such services screen your calls, so you receive only necessary calls that are important to you. As a result, people avoid falling for potential scams after they unmask a private number. In addition, it shields you from potential swindles that could hack your sensitive data and stops unknown calls on your phone.
Can you suggest another technique to unmask and call back a private number received on the phone? Are there any of the techniques listed here in this article been tested by you? So then, share your personal experience with us in the comments section. Also, find out how to block a phone number if you want to stop receiving calls from unknown private numbers.