The demand for flexible working is on the rise across the globe. For example, in the US, almost half of the workers now work remotely, and similarly, in the United Kingdom, 75 percent of workers would opt out of a 9-5 workday.
In India, the tide is shifting as well, with 69 percent of workers regarding flexible working arrangements as a positive influence on the work-life balance based on survey results by "Kelly Services."
Digital careers in marketing, technology, and e-commerce have exploded, with more people opting to leap by starting their own online business or website.
In addition, those opting to work from home continue to rise, completely removing the need for physical office space. With the progression of technology, remote working is quickly becoming the norm; and with good reason.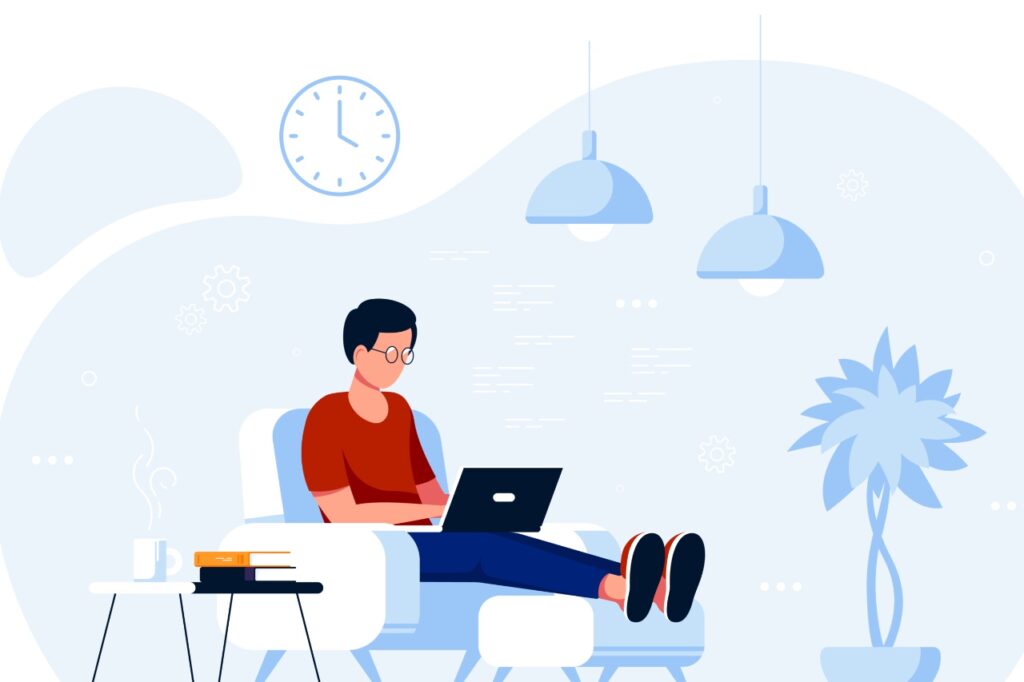 Removing The Retirement Limit
More and more people are working past their retirement age. For example, in India, public workers end their careers at 60 years old, while those in the private sector retire at 58 years old.
However, thanks to flexible working options, they can now extend working by either transitioning to part-time or working from home working patterns.
The positive influence of working beyond retirement has been well documented by many publications, including the Harvard Health Letter by Harvard Medical School in 2018.
Some workers can even start second careers and their businesses after retiring. With the aid of their expertise gained from employment, they can go on to set up their own company or freelance as consultants. Retirement is being redefined, largely thanks to the increase in flexible working options.
Getting The Balance Right
Flexible working encourages working later on in life, but it also improves employees' work-life balance.
Across the world, one-third of professionals say that getting this balance right is becoming more difficult due to the lack of flexibility by employers and more hours needed in overtime.
A greater balance equates to happier employees, which is a great asset to the company and its bottom line.
In a "PowWowNow" survey, 58 percent of workers thought that remote working would improve their motivation levels.
In contrast, a travel website "Ctrip" survey found that home workers were happier and more productive than office workers.
It is vital to keep employees happy, apart from doing that is to help them get the right balance between work commitments and their lives. Flexible working can play a huge part in doing this.
Reduced Costs, Better Bottom Lines
Companies or entrepreneurs can see a reduction in costs thanks to flexible working. In 2018, a study by "Regus" showed that flexible working can contribute USD376 billion annually to the Indian economy by 2030.
From an employee's point of view, commute time and costs are saved thanks to digital working, while businesses face lower overheads such as office space rentals. Personal productivity also soars with flexible working, which means you can get more done in a typical workday than you would at the office as an entrepreneur or worker.
There is no doubt that flexible working is the way forward in the workplace. Remote working is quickly becoming mainstream as companies and employees alike recognize the immense benefits it can provide. Managed correctly, it can see you become a happier, healthier, and more productive worker.