The hub of your online marketing origins should be your business website. The design of your organization's website can be used as a powerful platform for launching a much more intricate web of marketing material.
If you're looking to boost your organization's visibility online, get ready to take some notes. There's much more to creating effective digital marketing content than you might expect. Here is a brief look into what it takes to enhance your online marketing tactics.
Effective Online Marketing Tactics for Businesses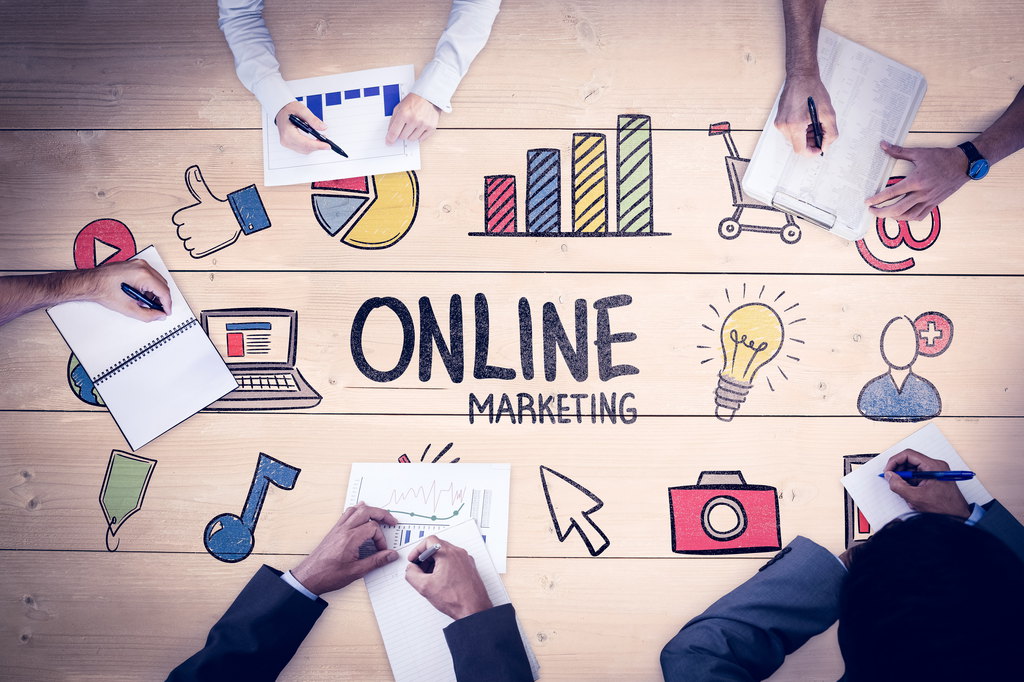 Building your website for visibility
Your website should not only be designed to make an impact on the internet, but you want easy access to communication as well. This website for a New Jersey law firm displays more than five different ways to communicate with the business.
There are also social media sharing icons placed at the bottom of the page's design. Always present the opportunity to share the content you post on your site.
Creating a direct link to the intricate social web of sites like Facebook, Twitter, and LinkedIn will help boost your organization's digital marketing efforts by boosting accessibility.
Email marketing is effective
If your business is not working your digital Rolodex, then you're missing out on a valuable marketing outlet. Email marketing is as simple as downloading the most suitable software and putting the program to use.
Send out a weekly newsletter, featuring what's new in the business or some exclusive, limited-time price breaks.  Use email to remain fresh in the minds of past, present, and future customers.
Reach web users on their mobile devices
Your digital outreach should double as a mobile outreach. Mobile access to the internet is so prevalent in modern society, that there is no longer a way to ignore the trend. Everything you upload to the web should be optimized for mobile viewing and engagement.
Your business may also benefit from the development of a complimentary mobile application. With an easy to use the mobile application, consumers can stay connected to your business at all times. Your company can gather gobs of information as well.
Learn the value of search engine optimization
Search engine optimization is all about getting your digital content to the top of the SERPs (search engine results pages). When web users search like terms of phrases matching the purpose and use of your business website, proper SEO tactics will help your content be one of the very first options for exploration.
Social media is the internet's most popular hub for communication. Find ways to link your organization's products/services to the massive outlet of social media to effectively boost your marketing efforts.
Add social media sharing buttons to your business website. Build a social media profile on each platform to represent your organization, and look into PPC marketing options.