One of the ways of securing your smartphone from unauthorized use is by use of a screen lock. This encryption method comes through the use of a pattern, pin, or password. If a person does not have the right combination of digits or patterns, they cannot access your device.
While it is an excellent mobile phone security method, a problem comes when you forget your password or pattern. It is a frustrating occurrence, though there is no need to worry if you have Dr.Fone- Screen Unlock. This downloadable software gives you an ideal way to bypass the Android lock screen without reset. Let us have a review of this program to understand more about its role in unlocking locked screens.
Introduction to Dr.Fone Screen Unlock
Dr.Fone is a more diverse software, with several tools under its banner to help out with various mobile phone issues. It is a great way to unlock your screen if you forgot a password or pin, where you benefit from its aspects such s versatility, user-friendliness, and many more.
It also has a vast array of features that you will enjoy when deciding on it as the best tool to bypass the Android lock screen. Here are some of the features that you will come across when using Dr.Fone.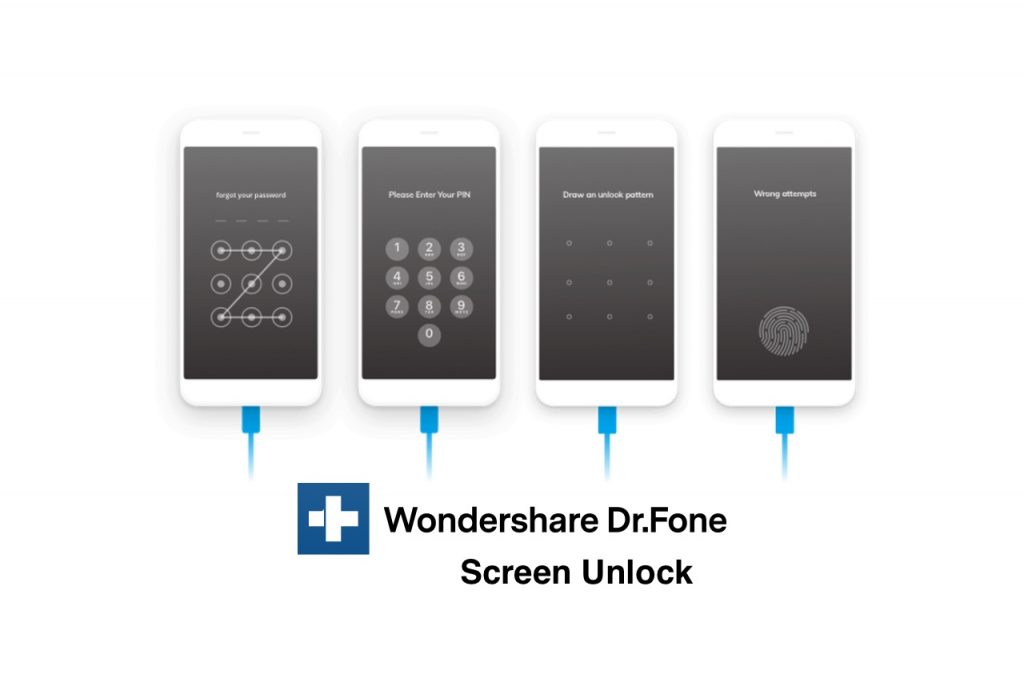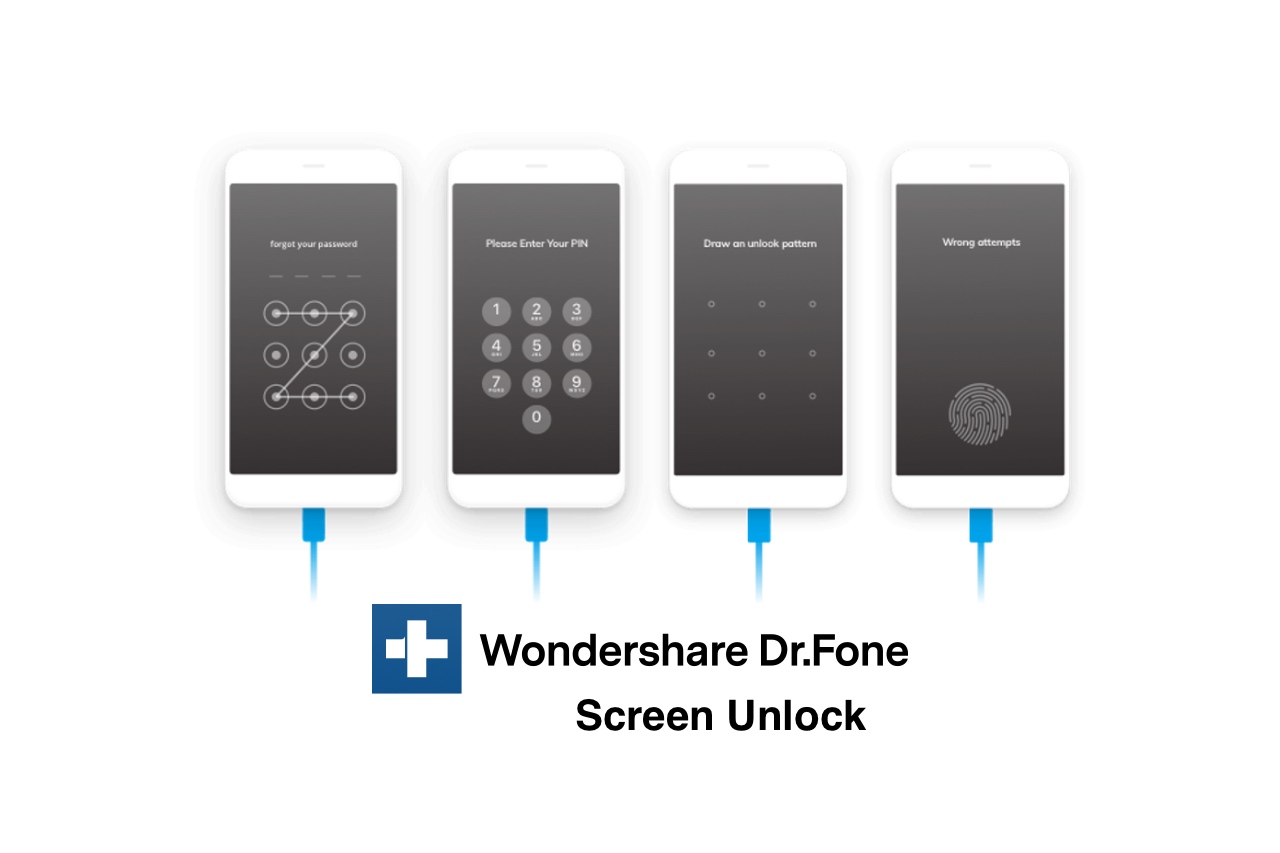 Features of Dr.Fone
Unlocks Various Screen Lock Mechanisms
As earlier hinted, there are several phone locking mechanisms that you can pick, depending on your preference, to secure your device. The methods include the use of a pin, password, or pattern. Showing off its versatility, this bypassing program can unlock a screen locked by any listed means.
This feature makes it an excellent tool, with no limits when unlocking an Android phone without a password.
Versatility
Versatility is the right term to describe this phone repair platform, and you can see it in many aspects. The first aspect is where it works with many operating systems. On its site, you can download either the Windows or Mac version, with both working fines in the bypass setting. It will work with Windows Vista, 7, 8, 8.1, and 10.
Another indication of flexibility is where it will support plenty of devices, both new and old. Some of the mobile phone brands you can reset using Dr.Fone include Samsung, LG, and Huawei, among many others.
You will find other tools on Dr.Fone's platform, including data recovery, system repair, phone backup, and data eraser.
Lossless Recovery Method
One problem that you may encounter when using bypassing software is losing your data, as some have to erase everything on your device, more of a reset that bypass. Dr.Fone is one of the best programs as you do not lose your data. It is pure bypassing software, where you will have all your info intact upon unlocking your screen.
Fast Unlock
Another thing you will appreciate with Dr.Fone's bypassing software is that it is speedy. It will take you no more than five minutes to unlock your phone, meaning you will get back to using it in no time in case you forgot your pin or password.
User-Friendliness
You will notice the user-friendliness of this program where you do not need any technical skills to use. Compared to many similar programs, this is advantageous to novice users, as they follow the indicated instructions and solve the problem. There is a video tutorial on this software's web platform, which will show you how to use it.
How to Use Dr.Fone to Unlock Your Device
Here is how to unlock an Android phone with a locked screen.


Step 1: Download the Software
The first step is to download the software if you do not have it on your PC. To download it, you go to Dr.Fone's online platform, where you will see the download icon standing out on the homepage. Choose the right version; that is according to your operating system.
Once downloaded, run it to start the bypass process.
Step 2: Launching the Program
Launching is a simple process, where you run the software, click on 'screen unlock. You now connect your phone to the PC using a data cable, and you are good to go.
Step 3: Unlocking Your Phone
Once connected, you have to select the screen's function to unlock android, IOS, or unlock Apple id. In this case, we are dealing with android, so choose the android option to proceed. After this selection, you select your phone model, a critical process for a fast bypassing process. Click 'next' to go on.
You now switch your device to Download mode, then turn it off. You now press and hold the volume down button simultaneously with the home and power button. The phone in Download mode will download a recovery package, which will initiate the unblocking. After it completes the unlocking process, you will see a notification about it on your screen.
You can now turn on your phone and provide encryption you can remember.
Pros & Cons of Dr.Fone Screen Unlock
Pros
An easy way to bypass the Android lock screen without a reset, requiring no technical knowledge.
It works with many phone models, for both Android and IOS operating systems.
Dr.Fone is a lightweight program. It does not take much of your PC's space.
The program is compatible with both Windows and Mac operating systems.
A fast recovery process.
The software bypasses all kinds of screen locks, from pins, patterns to passwords.
It is a lossless recovery mode, meaning you won't lose your data.
Cons
It may fail to work with older phone models.
Final Word
You should provide a password, pin, or pattern for your handset's restricted use, the standard way of encrypting android devices. The problem comes when you forget your set combination, where you cannot use your phone.
Dr.Fone will come to your aid to help bypass the Android lock screen without reset. Follow the highlighted steps and the video tutorial to unlock an Android phone without a password.