Download NCERT books online for free: National council of educational research and training (NCERT) publishes books for the Central board of secondary education (CBSE) from class 1st to class 12th. Along with that, NCERT organizes NTSC, ERIC, AISES, Innovation awards, and JNNSMEE. NCERT books are important for most competitive examinations because of high-quality study material and resources. These books are essential to beat examinations like IAS, PCS, PCSJ, etc. These books are published in limited numbers/editions, so the availability of these books nearby you sometimes becomes difficult. You can download ePathshala App for Android to access NCERT books and other resources on your phone. Now you can read these books on your tablet or other mobile devices.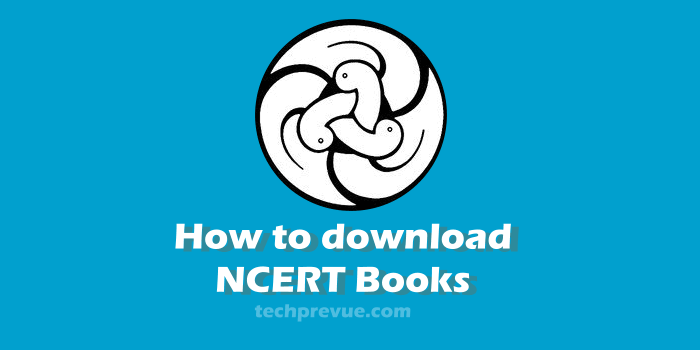 Download NCERT Books Textbooks for Free
It is straightforward to download NCERT textbooks from the official website of NCERT. In this article, I will explain to you step by step how to download these NCERT textbooks?
Steps to Download NCERT Books Online
First, you should land on the NCERT textbook download page.
There you'll find the toolbar like that as given below

Now click on the 'Select Class' drop-down and choose a class.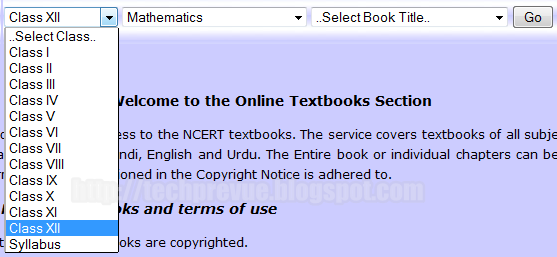 After selecting a class, you should click on the 'Select Subject' drop-down and choose a subject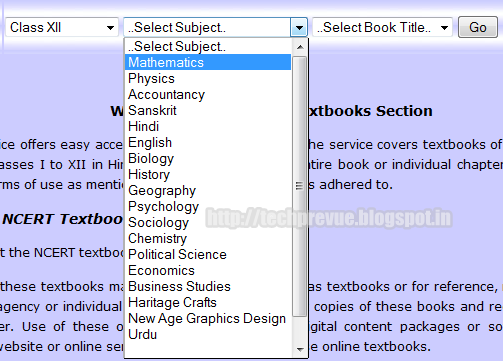 After selecting class and subject, you should click on the 'Select Book Title' drop-down and choose a book title.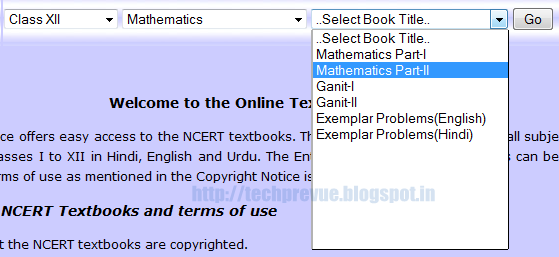 Now you're almost done. Just click on the GO button.

This action will show you the selected textbook.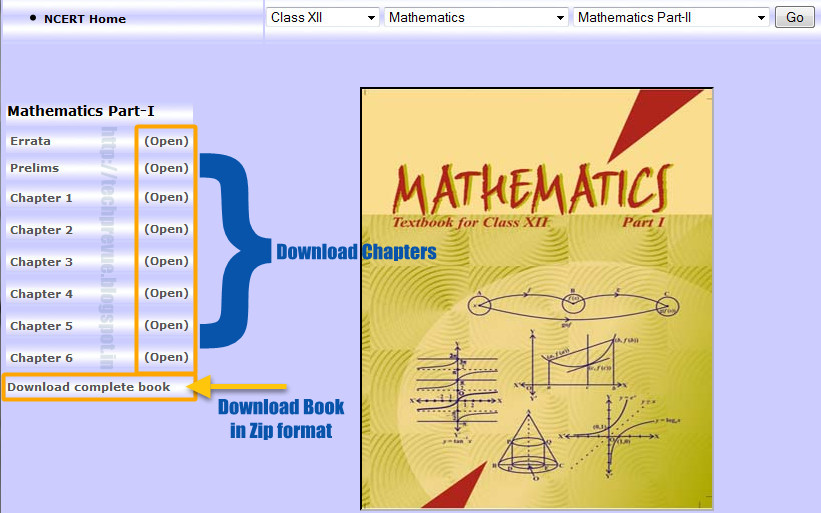 Finally, to download the complete textbook, you should click on 'Download complete book.'
These books will be in zip format. All chapters of this textbook will be in PDF format. To open/read this textbook, you'll need two software first is WinRar to unzip the zip file, and the second is Adobe reader to read the textbook's chapters.
Download WinRar to Open Rar & Zip File
I hope you'll appreciate this post.