We all are concerned about our privacy while using social media platforms. Sometimes, we also want to check stories, posts, and even messages anonymously without leaving any trace. Many social media platforms hide your social media activities from others, while others notify the publisher when you screenshot a story.
Whether can someone tell if you screenshot their Facebook story? The answer is straightforward no. Facebook does not notify creators when you take screenshots of their stories. However, according to Mark Zuckerberg, Facebook may shortly roll out such a feature.
This article explains why a Facebook story screenshot notification might be the developer's priority.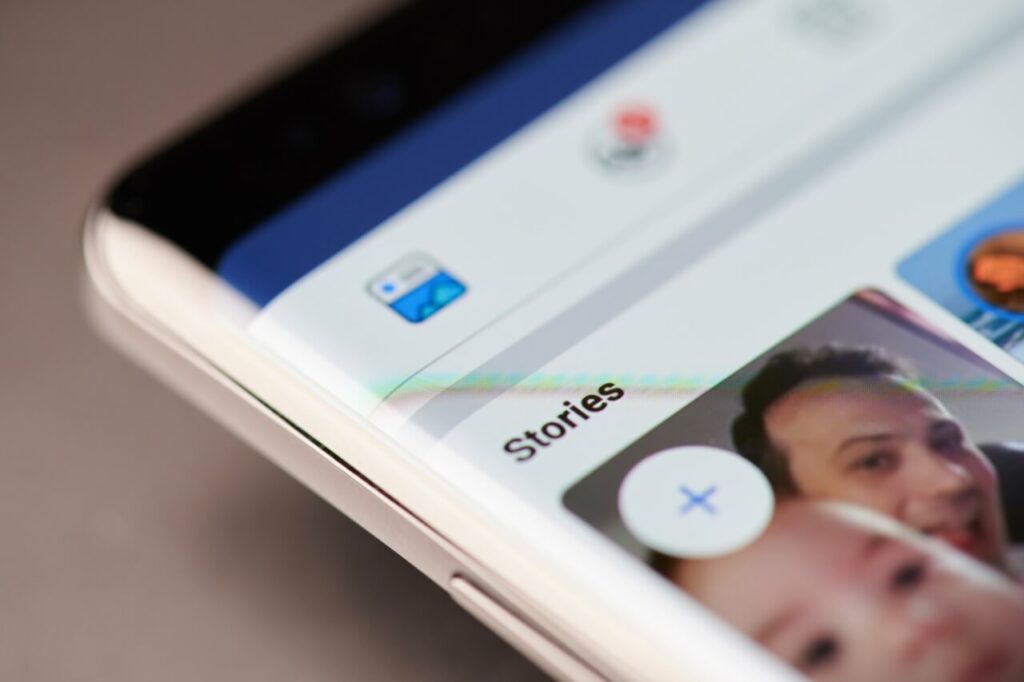 What Is A Facebook Story?
You can post your photo or short video as a story for 24 hours. It is an interactive way to connect with your audience. Most people don't want to share permanent posts on their timelines. Instead, they want to share something new happening around them every day for a short while. You can use the story feature on every popular social media app, whether you use Facebook, Instagram, Instagram, or Snapchat.
Your friends can react and reply to your stories on Facebook. You can post almost anything to your story: a survey or poll, a short video about your product or art, a meme, or something similar.
Not only creators but also businesses can utilize the story. It will let them showcase their products and services and help to run surveys. Brand or celebrity pages can engage more audiences on their stories by posting their recent updates. This way, they can take people's opinions about them.
A compelling Facebook story needs your creativity. Then, you can utilize it effectively. You can use the following steps to upload a story.
1. Open the Facebook app.
2. On the homepage, you see your profile picture with a plus icon that is labeled Create story. Tap on it.
3. Your camera roll will open. You can select multiple photos. Alternatively, you can tap the camera button to take your selfie or record a short clip.
4. Add some text, stickers, filters, and music.
5. Finally, tap the Share button.
This story expires and disappears after 24 hours.
Related reading: Can you see who views your Facebook profile, story, videos, and page?
Can You Tell If Someone Screenshots Your Facebook Story?
Facebook doesn't notify you if someone takes a screenshot of your story, nor does it notify Facebook users when you screenshot their stories. Only Snapchat has rolled out the feature to notify the user when you take a screenshot of someone's story. So, stop worrying about whether you can screenshot stories without letting users know. Of course, you can because the Facebook screenshot notification will not be sent to them.
Screenshotting a story on any smartphone is quite easy. iOS or Android device users can take a screenshot of someone's Facebook story by simultaneously holding the volume down button and power button. This screenshot will be saved in your camera roll or photo gallery. Later you can edit or share it with others.
Does Facebook Notify Screenshots?
Facebook has recently rolled out a new feature of screenshot notification. Now, Facebook will notify you when someone takes a screenshot of your Facebook messenger chats. So, it's going to be difficult to hide from someone that you're taking screenshots of their chats. Similarly, you'll also get notified if someone takes a screenshot of your chat.
Facebook has gone through many data breach controversies in the past years. So, now it is notifying Messenger users about screenshots to ensure their maximum privacy and security on the platform. If demand goes high, Facebook can plan to roll out the same feature for stories.
Can You Screenshot Facebook Stories?
You can take screenshots on your smartphone for any reason. So, if you screenshot someone's Facebook story or post, it's not a crime. Facebook will not notify them that you have taken screenshots of their social media posts. Screenshotting and sharing someone's creative content with your name is illegal. So, take their written permission before taking a screenshot for personal or professional purposes.
Endnote
Now, you know whether Facebook notifies you about screenshots or not. What is your opinion on not notifying a user when someone take a screenshot of a Facebook story? Share your comments with us. Stay in touch. We'll bring news when Facebook rolls out this feature for stories.
Frequently Ask Questions
Can you see who screenshots your Facebook story?
No, It's not possible. You can not see. Facebook does not have the feature yet.