Business promotion and marketing through social media websites is gaining huge popularity. Social media marketing is a great tool to make customers become aware of your product and services, share feedback and spread the word about the popularity of your business.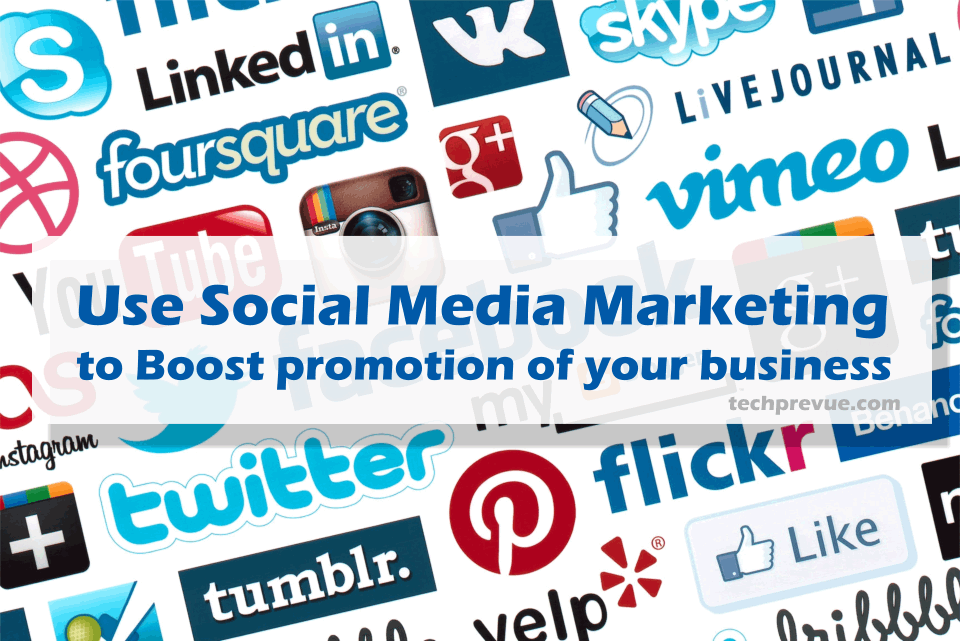 Social Media Marketing for Business Promotion
Finally, you have launched your business. You are elated with the successful launch, but your work does not stop here. You need to make people aware of your business. Advertising on TV and print might prove to be a tad bit expensive since you have invested a lot in starting up your business. Then how do you go about this?
The Importance of using Social Media Marketing
Here is where social media marketing comes into the picture. Let us look at some of the importance of using social media marketing for business promotion –
This is an inexpensive tool for promoting your business and reaching a large target audience
It also becomes easier for you to create a brand image about your business
The chances of acquiring a large share of customers are very high
You can even interact directly with your customers through polls and surveys
By promoting your business on Facebook or Twitter, there is a high chance for customers to make a purchasing decision based on the recommendations given by social media websites.
Social Media Tools to Expand your Business
In this competitive world, it becomes very necessary to stay ahead of your competitors. This is the reason; you need to constantly come up with new and innovative ways to retain your customers. If you already have a large fanbase following you on Facebook or Twitter, you need to try adding additional resources or add-ons onto your existing page.
Tips to Use of Social Media Tools
Some of the ways in which you can make full use of social media tools business promotion include:
Define specific timelines to reach your objectives
Appoint different specialists to take charge of your social media account
Hire professionals to set up your social media page
Come up with special offers or discounts that motivate customers to take a look at your products
Start a Blog to Promote Your Business
A great way to spread the word about your business would be through blogs. Many customers like going through blogs and you can make the most of this by adding your Facebook, Twitter and YouTube links at the end of your blog.
The advantages of a blog
The advantage, if customers like the content of your blog, they will automatically click on to your Twitter, Facebook profile link and go through your products and services. If you own a Facebook profile, you can even include a "Like" option for the customers.
Your job is not over after you have posted your blog. You need to continuously keep updating your blog and try to come up with creative ways for business promotion which will help you to reach out to a large audience.
Conclusion
They say "Patience is a Virtue" and the same applies in the case of social media marketing. You need to listen to suggestions and opinions offered by customers and try to implement them into your business.