Nowadays, to get noticed among the targeted consumers, an entrepreneur needs to indulge in additional activities apart from the usual business promotional tasks. Distributing flawlessly designed business cards is one such activity that can aid in reaching out to a larger group of audience that is interested in the products and services similar to the ones delivered by you.
A business card can serve as your big shot to make that great first impression on your potential client. Your business card design should be eye-catching. Hence, it is advised to design one that looks great and carries a brilliant self-promotional content. Don't worry, designing a business card is not rocket science. Anyone can do it. You searched this question from yourself – how to make a good business card, and we are here with our business card tips.
In this post, I've jotted down 7 crucial business card tips that need to be followed to come up with a perfect business card. So, without any further delay, let's get going and grab a whole idea about how to design a business card.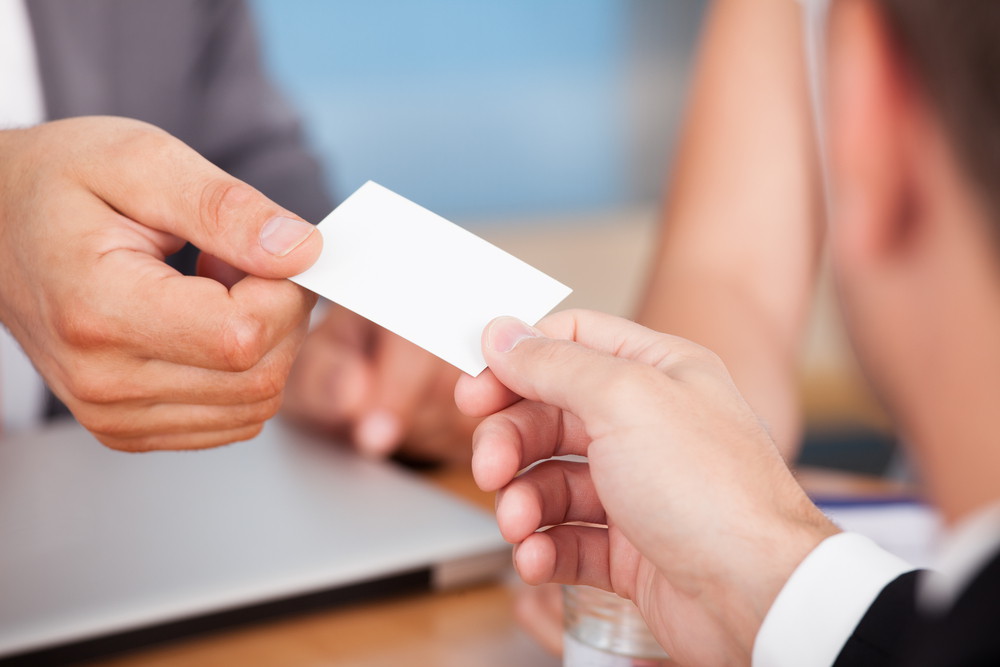 How to Design A Business Card?
After reading our article, you can design business cards of your choice that will surely impress your clients.
1. Choose the size and color wisely
Since a business card is a compact representation of your corporate personality, make sure to keep its size as 84 mm x 55 mm. Talking about the color of the business card, I would recommend you to work in CMYK color mode by ditching the RGB color mode. The reason for this being that the CMYK (Cyan, Magenta, Yellow, and Black) color mode works wonders for color printing. Moreover, CMYK is a subtractive color mode that works by masking colors on a light background, thereby reducing the quantity and color of light that is being reflected by the paper.
2. Pay attention to the creation of Bleed Area
Unless you've chosen a white background for your business card, you'll need to prepare a Bleed area for the card design. Well, preparing a bleed refers to the act of highlighting an area that surrounds the document and is around 3mm thick. The sole reason behind creating the bleed is to prevent the occurrence of any ugly border strips on the card's edges.
3. Opt for Complimentary colors
Following the crowd is never a brilliant idea when you are designing a business card. You can opt for a mix-n-match of colors which will make your card stand out from a stack. Make sure to keep the color scheme consistent throughout the card so that it allows you to portray a professional image of yourself. To get an idea about the complementary colors that can be used in the business card, you may opt for visiting online web portals where you can find people who create color palettes and ask others to vote and comment on the same.
4. Avoid using borders
Although borders on business card designs might look stunning on the screen, they may lose their charm when printed. There might be situations wherein the business cards may have some 'lop-sided' edges when they are cut. It will easily ruin the entire architecture of the card, and you may lose your chance of impressing potential clients.
5. Include all the important information about your business on the back of the card
Make it a point to include all the vital information on the back of your business card. Some of the key details that need to be mentioned include:
Your name
Your job profile? Also, include the name of the organization you're associated with
Your contact information, including your mobile number, email address, work address, your social media account(s) details, etc.
QR Code- You may choose a reputed website that will allow you to generate free QR code for visually presenting your web address or phone numbers.
6. Ensure each text included within the card is readable
Clients scan your business card for vital information about the work that you handle and the products/services you deliver. While designing a business card, make sure the text is at least 8 pt and visible in a clear, readable format. You may also choose to accentuate your name or critical contact information by making the same slightly bigger or bolder as compared to the rest of the information.
7. Pay heed to the process of saving your business card design
Saving your card design is a crucial process that needs to be looked into well. You should ensure that all the text is outlined in the proper format, and any color scheme blocks have been eliminated. To ensure the best results, you must save your design as a vector-based PDF. It will ensure high print quality for your corporate card.
Final Words
So, there you have them, tips to help you design a business card that is highly laudable and capable of promoting the potential clients to choose your products and services. If you've any other business card designing tips in mind, do consider sharing the same with our readers. You may use the comments box below to pin down the same.
Also, don't forget to share your views/opinions on the above post.