Facebook has many features and bugs. Therefore you may encounter a blank Facebook profile of someone known. In this situation, many questions come into your head.
Why do I see this empty Facebook profile?
Can I contact this person again?
Why is this person hiding himself from me?
Is no profile picture a Facebook bug?
If it happens to an online friend's profile, that might disturb you because you have no other way to be in touch with him. So I've explored many possible reasons why you are seeing a blank Facebook profile and how you can fix it.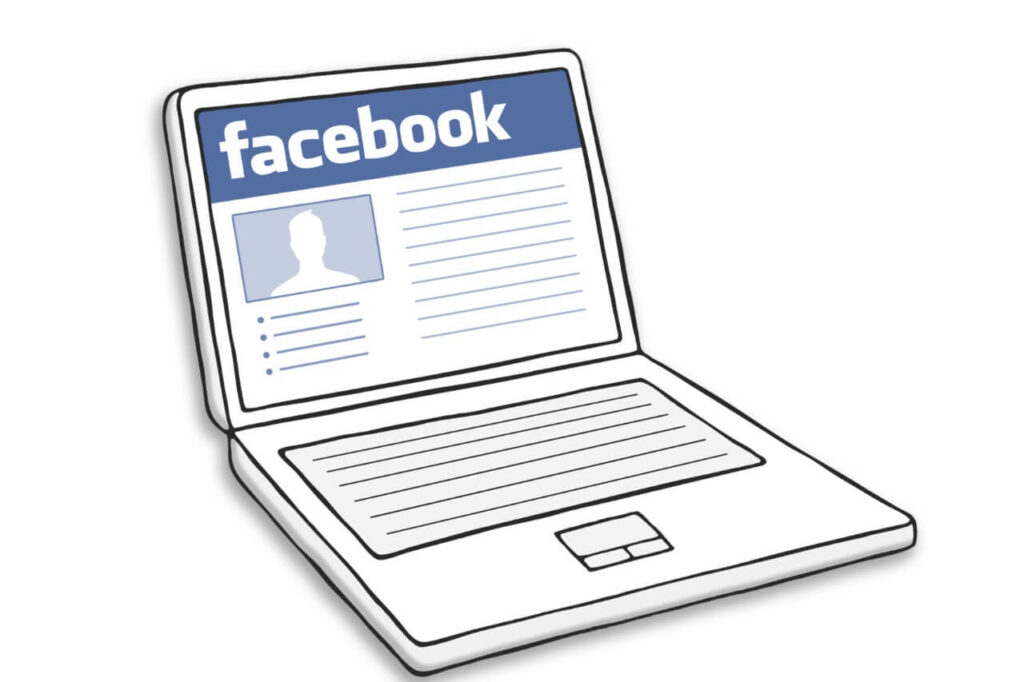 Reasons Why You See A Blank Facebook Profile
This article will let you know the six reasons and fixes for a blank Facebook profile. Keep reading it till the end of the article.
Reason 1: Your friend blocked you.
Once your friend blocks you on Facebook, you can't access his profile. As a result, you see a blank Facebook profile. His existing comments will remain on your posts, but you won't see his future updates, what he likes, comments and shares after getting blocked.
You can cross-check to confirm whether you're blocked or not. Only a bit of research is enough to give you some hints.
Check the old chats with your friends.
1. Open a previous chat with your friend.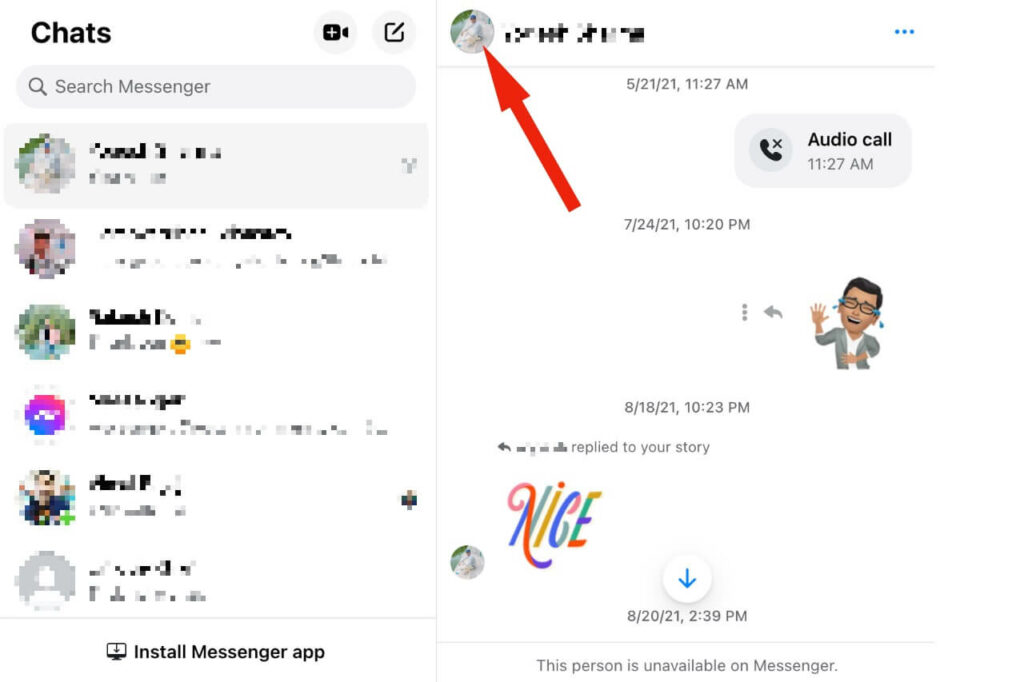 2. Click on his Facebook profile picture. If you cannot see his Facebook profile and see the message "This content isn't available right now." So it indicates the person has blocked you.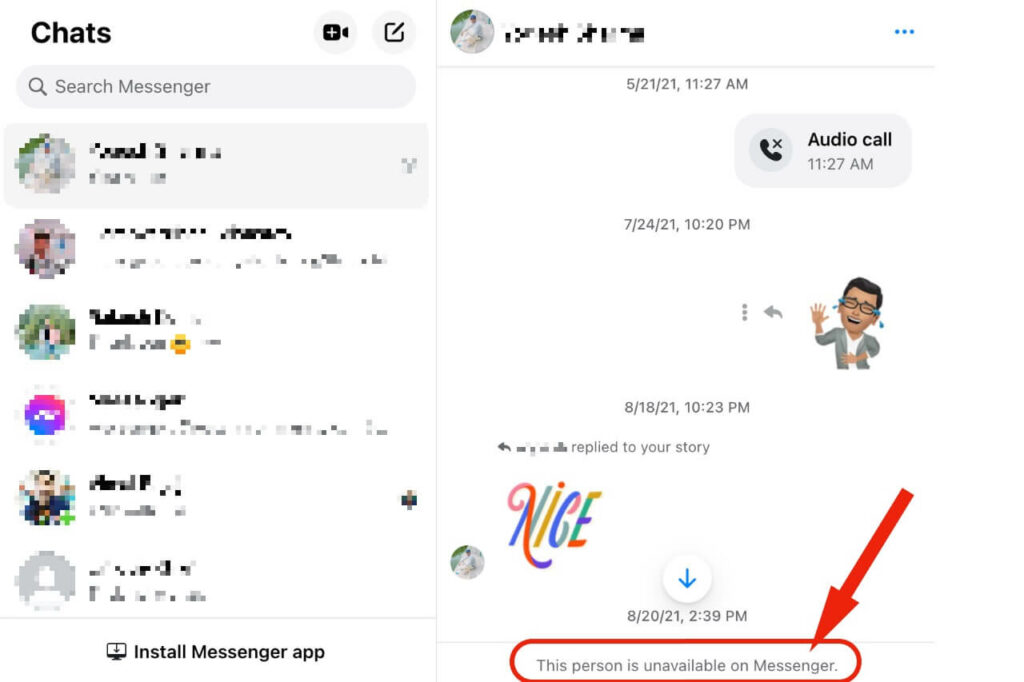 3. In this case, you can't send him messages and see the message "This person is unavailable on Messenger." at the bottom of the chat screen.
Use another Facebook account to visit his profile.
You can use a different Facebook profile of yours or your other friends to check whether they can access the person who might have blocked you. If his Facebook profile is accessible, then you have been blocked by that person. But, unfortunately, you can't do anything about this.
Use the Facebook search feature.
1. Enter your friend's name in the search box.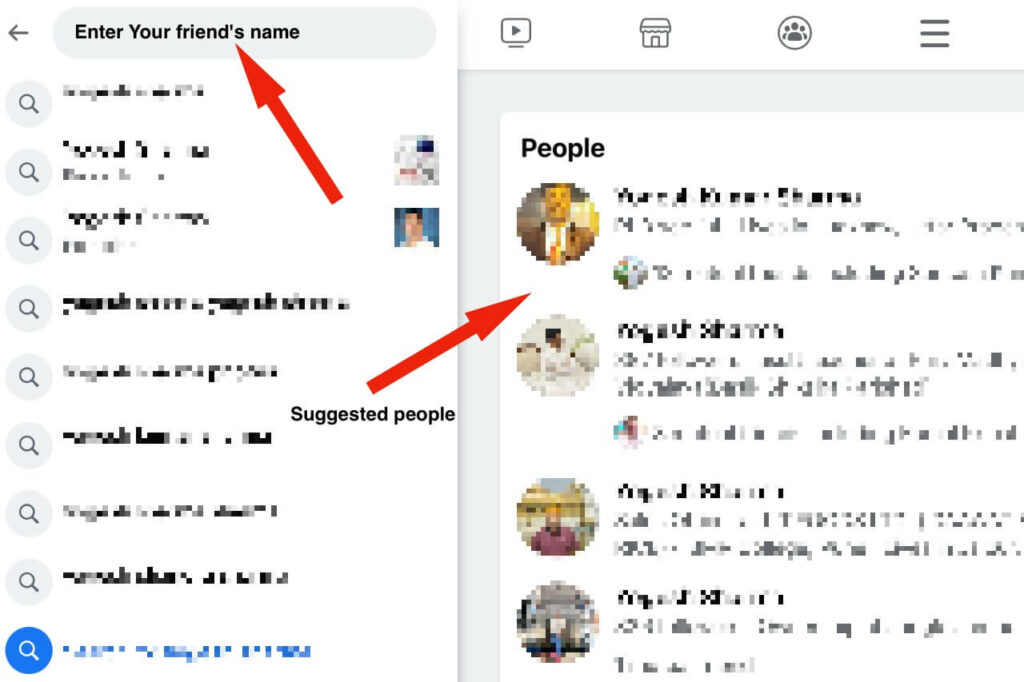 2. After getting blocked by him, you won't find his profile, or his account will remain inaccessible.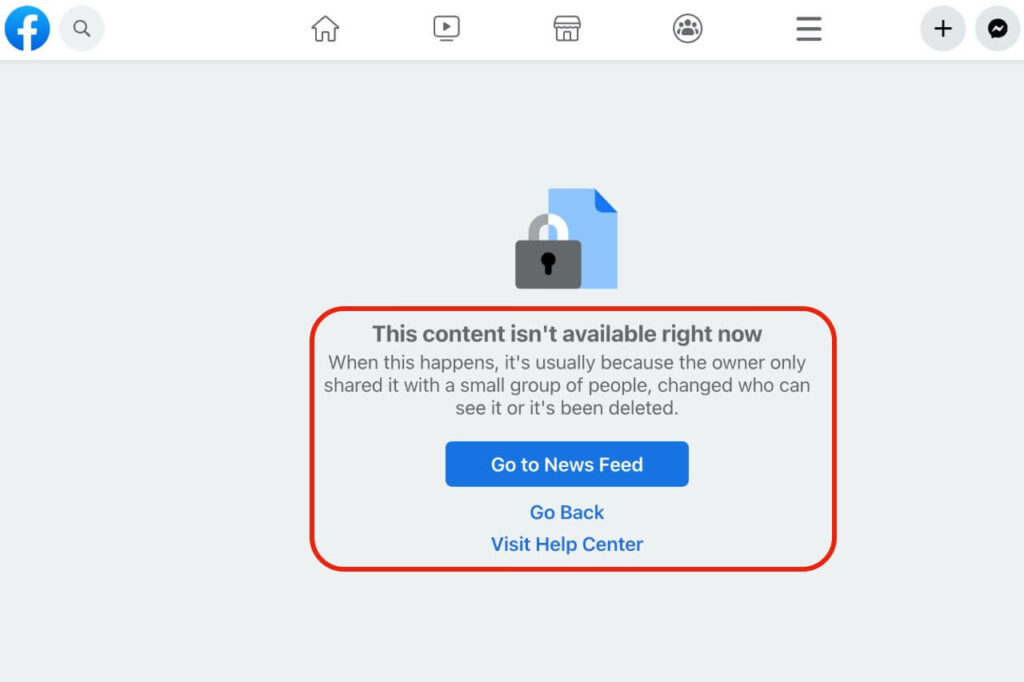 3. If you have a direct link to his profile, try to open it. The error message "This content isn't available right now" indicates your friend has blocked you on Facebook or deactivated his account.
Perhaps, you blocked your friend mistakenly.
Have you blocked him mistakenly? Yes, this is possible. You can quickly unblock him on Facebook if you have done it.
1. Click your Facebook profile picture.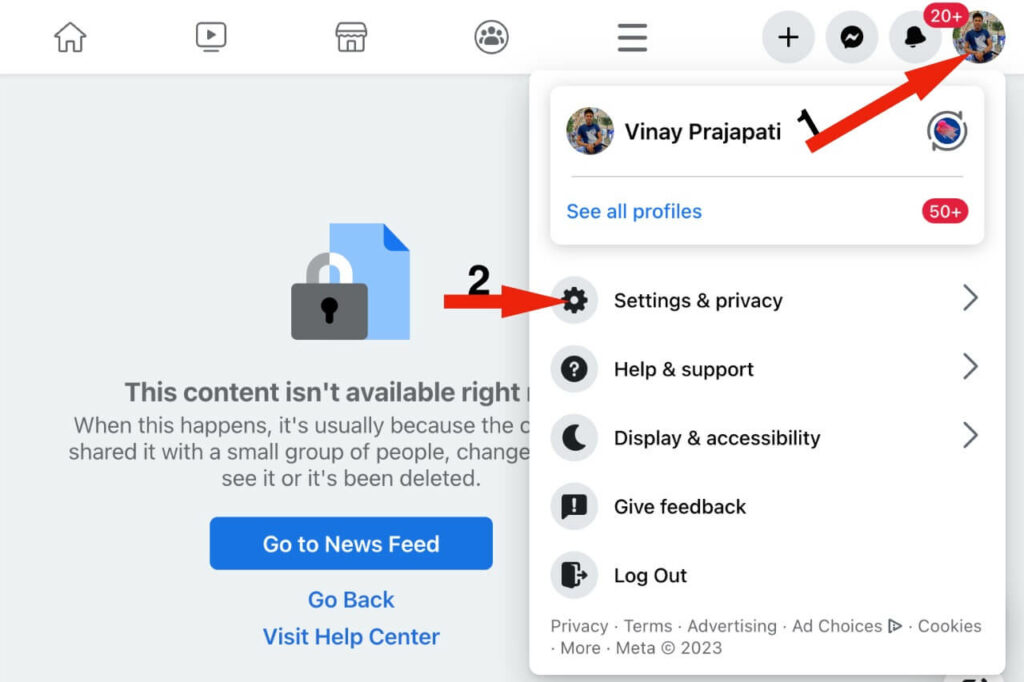 2. On the drop-down menu, click Settings & privacy.
3. Navigate to Settings › Privacy › Blocking.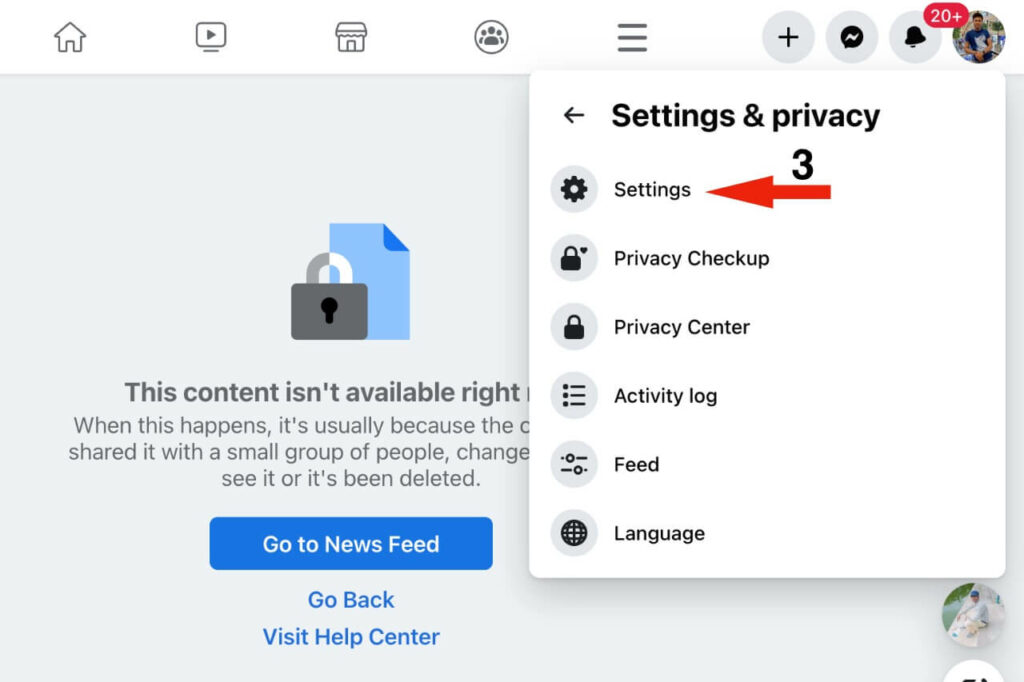 4. Next, click on Edit for Block users.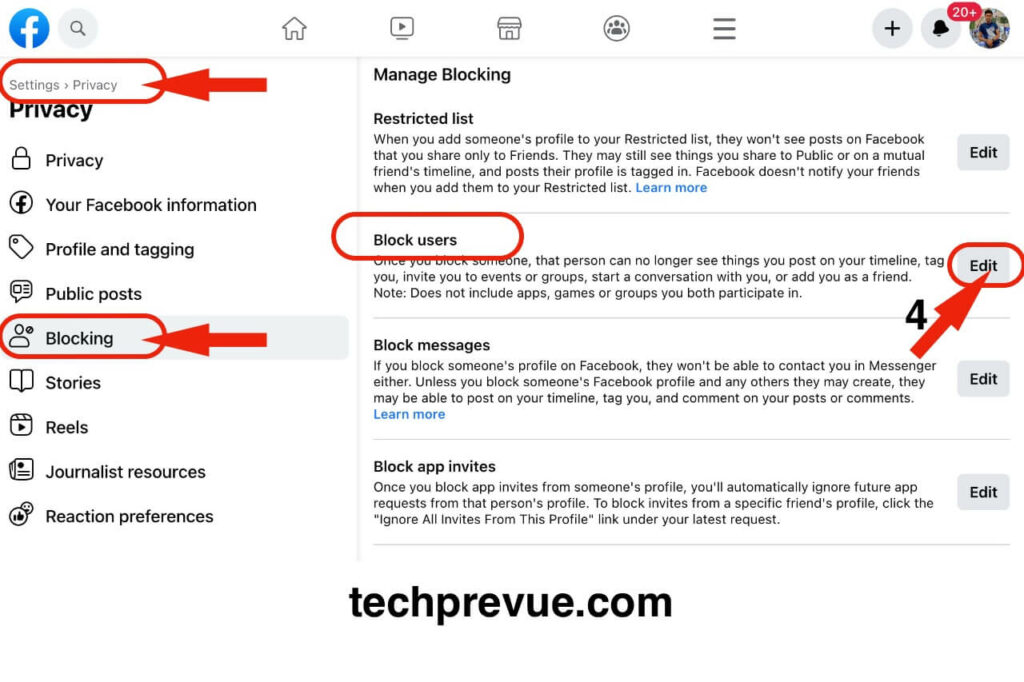 5. Now, see the option "See your blocked list."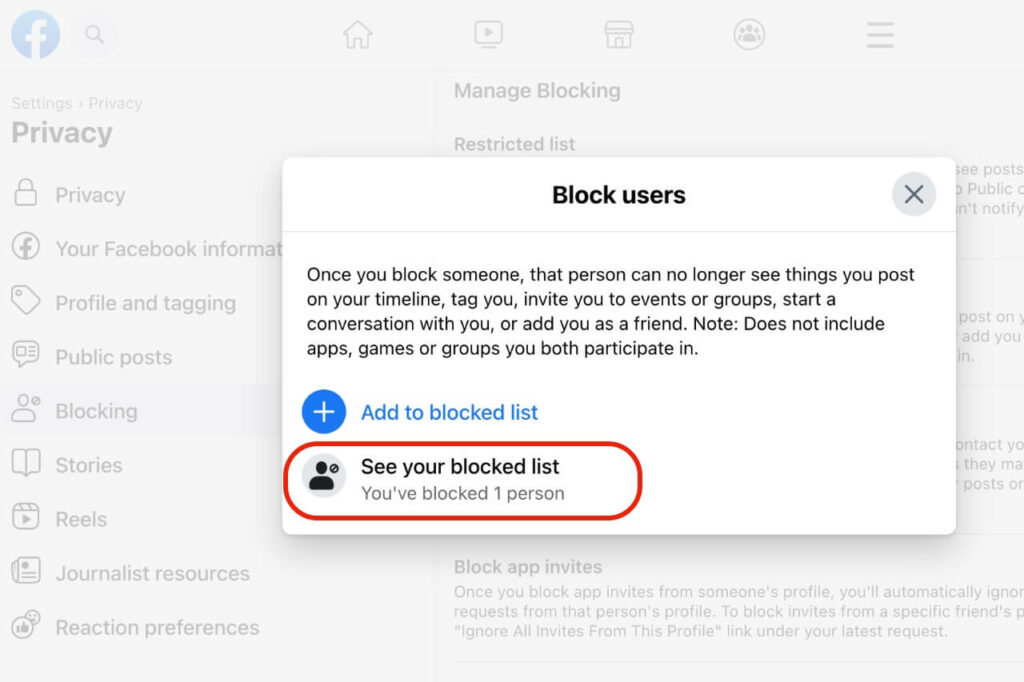 6. Check the list and unblock your friend.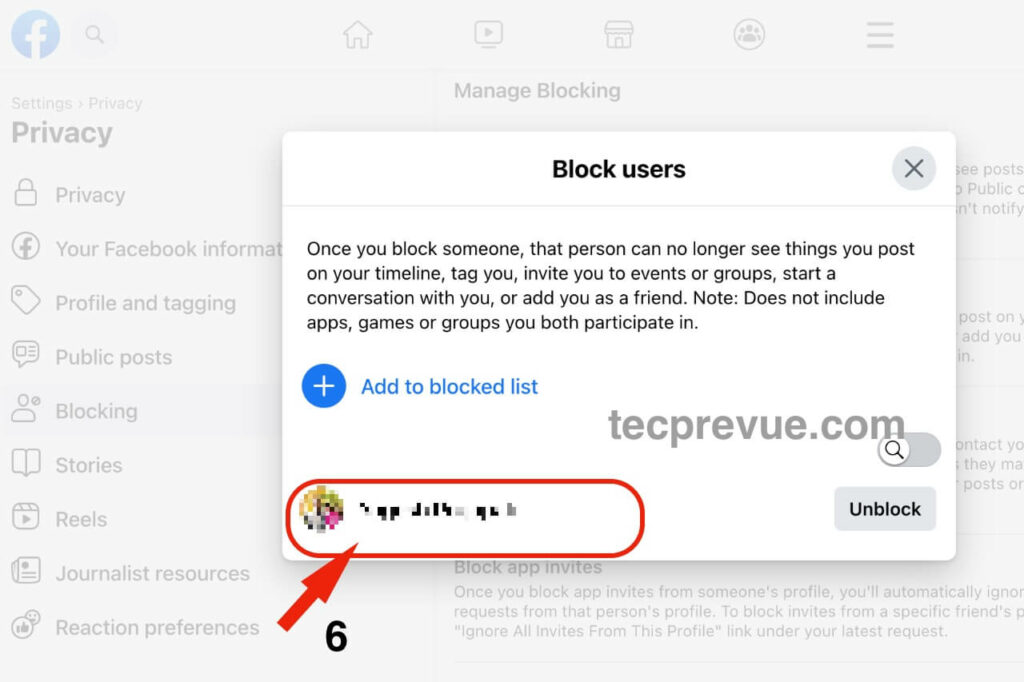 Reason 2: Your friend deactivated his Facebook account.
Facebook offers an account deactivation feature. Your friend may use this feature to take a break from social media.
Messenger shows a blank Facebook profile picture.
If someone deactivates his account, other users can access his profile and see a grey profile picture in Chat or Messenger. Previously, Facebook did not allow sending messages to a deactivated profile, but nowadays, you can.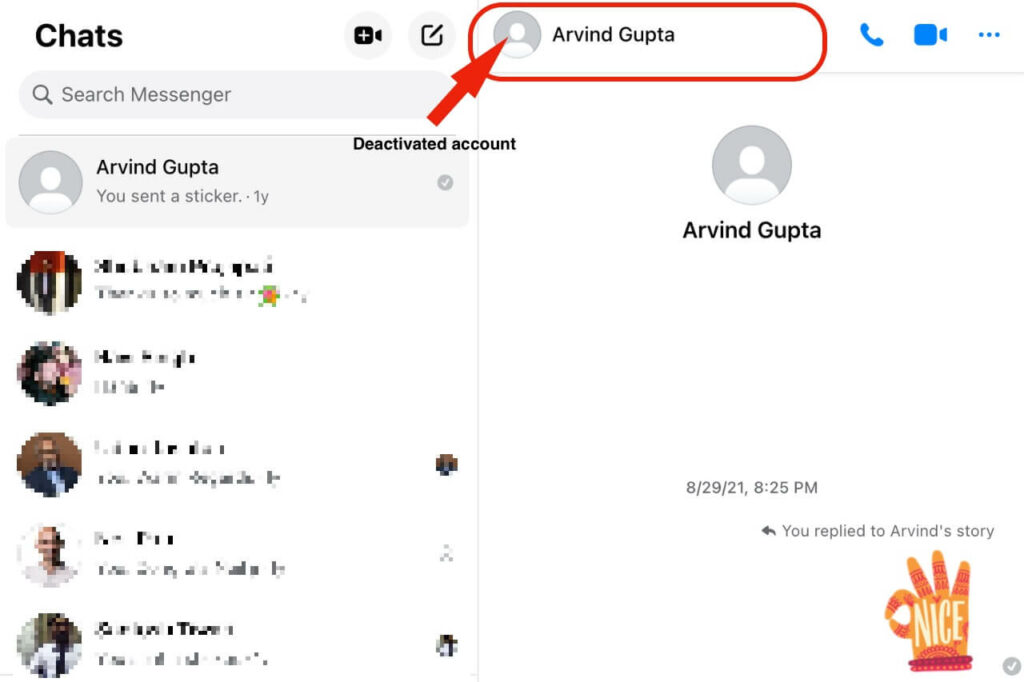 Other users see no profile picture.
If you and your other friends see a blank Facebook profile and a blank Facebook profile picture in Messenger, your friend has deactivated his account.
Search your Facebook friends list.
When someone deactivates his Facebook account without removing you from his "friends" list, you can search for him in your "Facebook friends" list.
Steps to search your "friends" list
1. Log in to your Facebook account and go to the profile page.
2. Click on the Friends tab.
3. Type your friend's name in the search bar.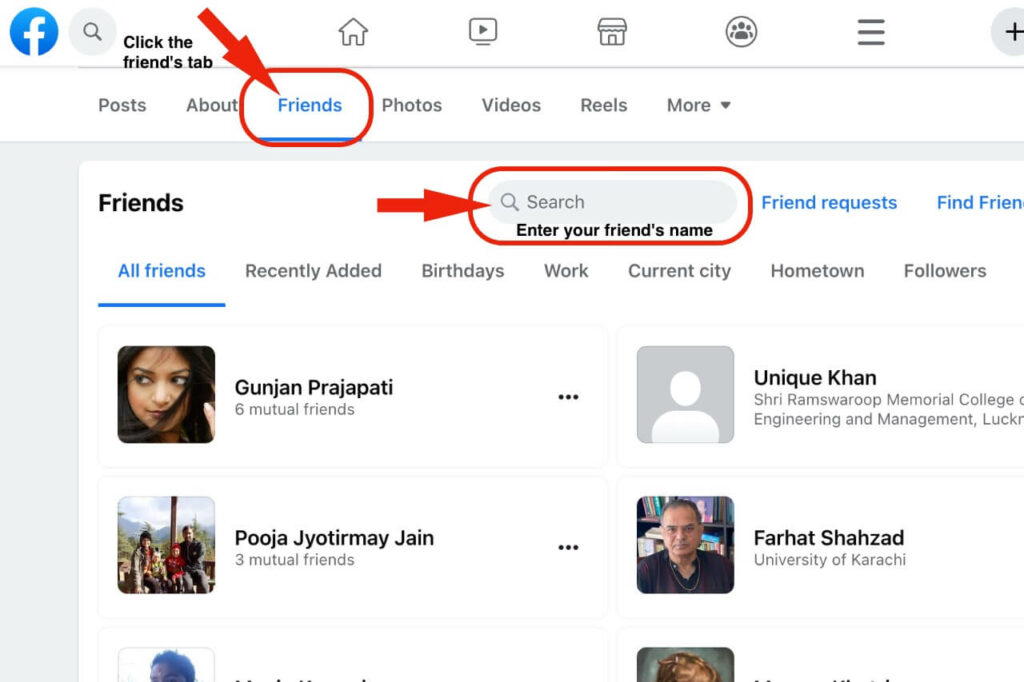 4. If your friend has no profile picture, it means a deactivated account.
5. After clicking on his name or profile picture, you see an "Account Inactive" message saying, "This account has been deactivated. Only you can see **** on your friends list. You have the option to unfriend ****.
Reason 3: Your friend has made his Facebook profile private.
Facebook has many privacy features. So, users can restrict who can see, comment, and share their content.
He can also hide his Facebook friends list, share posts with a specific audience, and hide personal information from different user groups. It's possible to show information and posts to only specific friends or only me.
After visiting a Facebook profile, if you see only a profile picture and certain information, probably account is set to private.
Reason 4: Your friend has a blank Facebook profile intentionally.
It's not mandatory to complete your Facebook profile. So, your friend decided to leave it incomplete. This way, he can stay anonymous without sharing anything with their online friends.
Your friend might be doing a super secret and a high-profile job where privacy matters the most. He is concerned about his privacy on the internet.
In this case, your friend may decide to keep a blank Facebook profile and picture to ensure cyberstalkers won't be able to know more about him.
Reason 5: The problem is the Facebook app or web browser.
Most probably, you are using an outdated app or web browser. Update both to the latest version and check whether the problem persists.
Try another phone, install the app, log in to Facebook with your credential, and check if everything works properly. Alternatively, use a different computer, use the web browser's incognito (private) mode, log in to your account, and check if everything goes smoothly.
Sometimes, the Facebook app or browser malfunction causes trouble, and a blank Facebook profile appears.
Reason 6: Facebook is down
If you are unable to reach your friend's Facebook profile, it may be due to server downtime. Unfortunately, in this case, no troubleshooting is possible. Instead, you must wait for a couple of minutes until Facebook fixes the problem.
FAQs
Q1. Why can't I see someone's profile picture on Messenger?
We have discussed six main reasons for that.
Your friend blocked you on Facebook.
You've blocked your friend accidentally.
Your friend set his profile private.
Your friend deactivated his account.
A bug in your app or web browser.
Your friend intentionally left his profile incomplete.
Q2. Why would someone's Facebook profile disappear?
There are possible reasons why someone's Facebook profile disappears.
You've been blocked on Facebook.
Your friend took social media break by deactivating his profile.
The Facebook server is down.
The Facebook account is set to private.
Your Facebook app or web browser is malfunctioning.
Q3. I can't view my friend's profile on Facebook, but I can still message her. What does it mean?
These days people deactivate for a few days for social media detox. And you can send messages to a temporarily deactivated profile. It's a new feature of Facebook. It means a deactivated profile will be available after a break.
Final words
A blank Facebook profile appears due to many reasons.
You can check an existing chat with your friends. For example, if you see a blank Facebook profile or no profile picture in Messenger, it hints you have been blocked, or your friend's account is deactivated.
You can visit your friend's profile if you encounter a blank profile with the error "This content isn't available right now" it will let you know you've blocked or your friend deactivated his account.
You can chat with a private or anonymized profile on Messenger.
Always update your app and browser to avoid such an issue.
Still, do you have any questions in your mind? Please don't hesitate to comment and let us know your queries.