Picking a right domain name for your website is as difficult as giving a name to new born baby because you've consider many points before choosing the right name. Domain name of website is its identity on the web, so make sure before choosing a name from thousands of thoughts and considerations because it should fit to your business, but also easy to remember and find by customers on the web.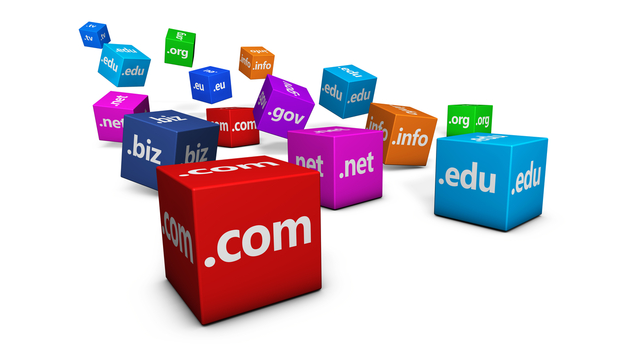 Key points to consider before making domain purchase –
Simple and short
Domain name should very simple and easy to remember so people can easily type the spelling to find you on the internet especially when they try to come from search engines rather that typing a complete web address.
If your domain will be short near to five to six characters then people will type it quickly to reach you without risk of mistyping or misspelling.
Try to choose main keyword as domain
Your domain name must use main keyword about your business and business name. For example if you're going to purchase domain name for a toy shop then you may try to register buyatoy.com or similar to this by using your original idea.
It will improve your search ranking in locally as well as globally and most of the customer who want to buy a toy will reach to your website and you'll of course get more sales.
Targeting local business?
If targeting local business then you may add location name to improve local search engine ranking to get more customers from organic search.
Number and hyphens are not friendly
Many people do this mistake. They buy a domain with number or hyphen then every time people ask it numeric or alphabetic and it becomes hectic to clear same thing again and again. So I recommend you to avoid number and hyphens while purchasing a domain for business.
Don't violate copyright
Before purchasing a domain name you should do enough research about other's brand names, trademarks and copyright. You should not purchase conflicting domain name with big brand or violating other's copyright. It could result in a legal mess and huge penalty.
Right TLD (Top level domain) for website
TLD or extensions are suffixes, such as .com, .org, .net, .in etc. at the end of URLs. You can buy appropriate TLD because every TLD has specific meaning for internet users, so make sure to pick one that suitable for your business.
– .com : an abbreviation for company and commerce
– .co : a new abbreviation for company, commerce and community
– .net : mostly used for technical websites or company intranet
– .org : used for non-commercial purpose, i.e. NGO and non-profits
– .biz : a new abbreviate for business or commerce sites
– .me : mostly used for blogs, resumes, portfolios and personal websites
– .in : a regional TLD for Indian continent, mostly represent business in India
Be fast and protecting your branding
Daily domains sell so quickly so it is best to buy popular TLDs to protect your branding. You don't need to create a different website for each domain, you can simply forward other TLDs to main business domain. It will prevent competitors from parking other versions and ensures all of your customers will reach you without confusion, even if they mistype it.
I believe this information will be useful and help to buy a perfect business domain name to get reachable online presence.